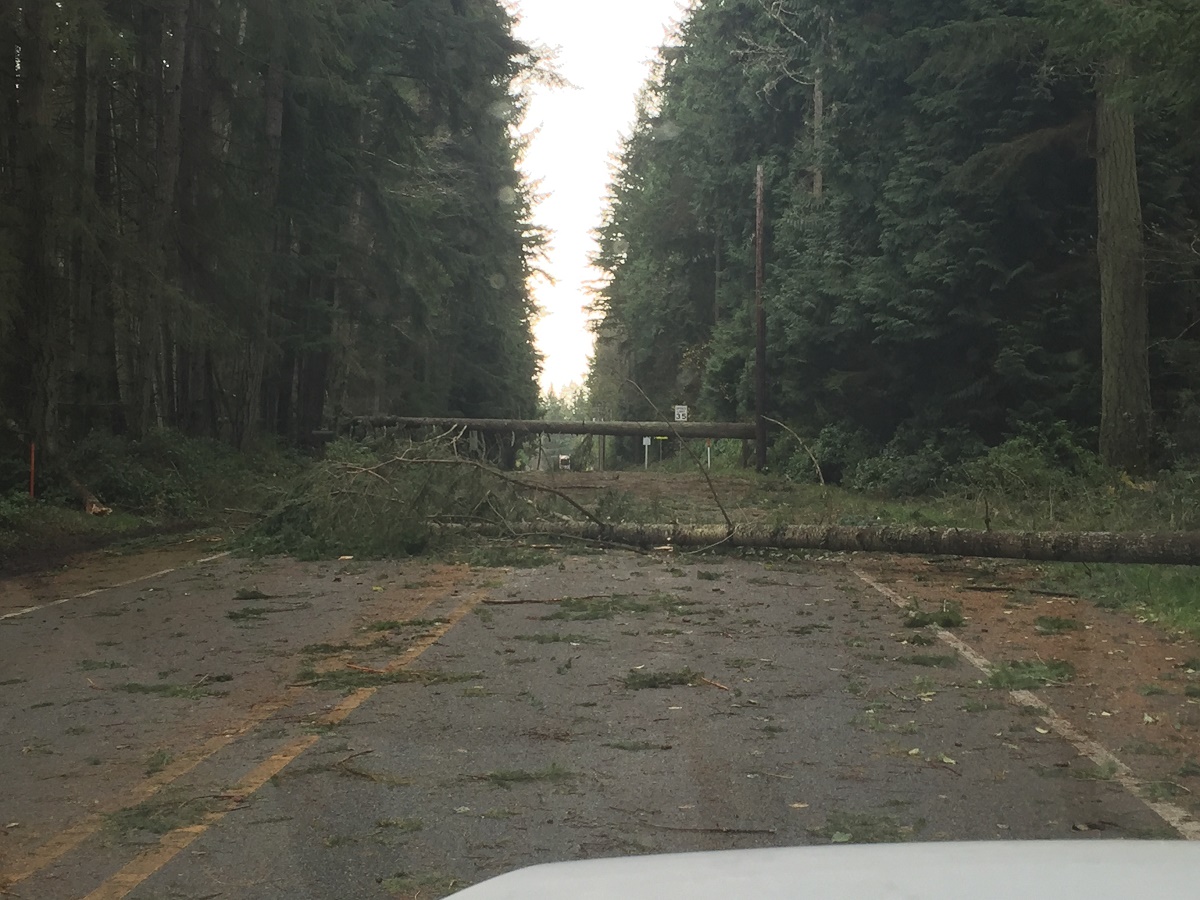 (Maxwelton Road near South Whidbey Elementary School in Langley)
Tuesday's strong winds generated a surge of calls for South Whidbey Fire EMS responders. Due to the high call volume once the high wind began, a command center was set up at the Freeland fire station at 3:30pm. This allowed command personnel to manage and distribute calls to emergency vehicles that were staffed at various locations throughout our community. SWFE coordinated their efforts with work being done by the Island County Roads Department, ICOM (Island County's 911 dispatch center), and Puget Sound Energy.

The command center was in operation between 3:30pm and 8:30pm on Tuesday and fielded 64 calls for service during that time.

Aside from numerous trees and power lines in the roadways, other emergency calls included motor vehicle accidents, a possible land slide, medical issues, and a possible house fire. One incident on Surface Road involved a school bus with students onboard. While no one onboard was injured, the bus and passengers had to remain in place for about 30 minutes until responders were able to cut trees out of the roadway.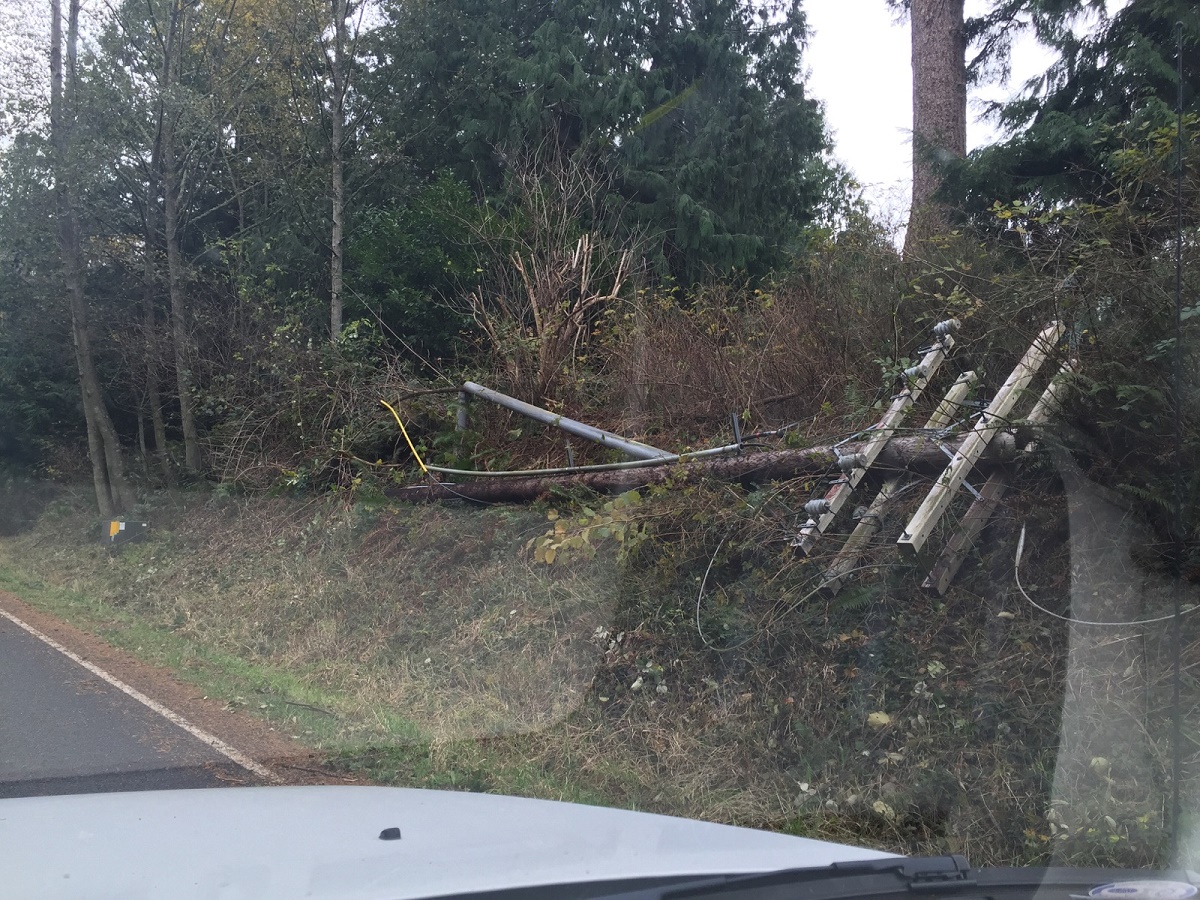 (French Road in Clinton )

With all the power lines brought down by trees, "We want to remind residents that while down power lines may appear to be safe, it is very possible that they are still energized and must be avoided," stated SWFE Chief Rusty Palmer.

Collaborative efforts between multiple agencies, work by over 30 SWFE volunteers, and strategic deployment of the fire department's resources allowed the emergency calls resulting from this very powerful windstorm to be handled in a safe and efficient manner.

Jon Gabelein
Public Information Officer
South Whidbey Fire/EMS
5535 Cameron Road
Freeland, WA 98249
(360)321-1533 - district office
(360)661-3744 - cell