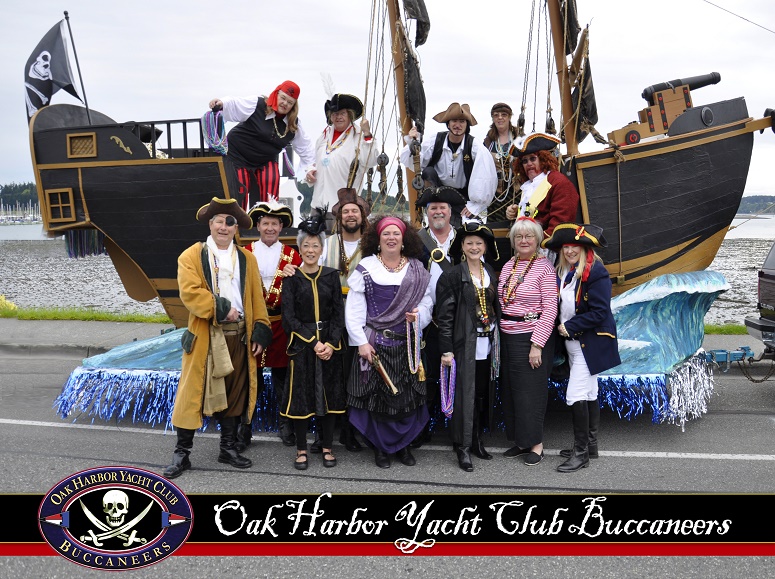 (Oak Harbor, WA) Each year, the Oak Harbor Yacht Club Buccaneers kick-off the 'Season of Giving' on the Sunday before Thanksgiving, by assembling and delivering good cheer and baskets filled with traditional Thanksgiving dinners, including a turkey and all the trimmings!
For more than ten years, the Buccaneers have partnered with the local Opportunity Council and The Help House to provide Thanksgiving holiday meals to neighbors and families in need in our community. This year, 'Buccaneers Season of Giving' Co-Chairs, Sally Crelly and Beth Johns, organized the deliveries to nearly 50 families, which included 83 children. The dinner baskets were assembled and delivered by the Buccaneers. Each basket also contained a $50 gift certificate for additional food at Saars. The Buccaneers also made financial contributions to Big Brothers Big Sisters, Help House, and Spin Café.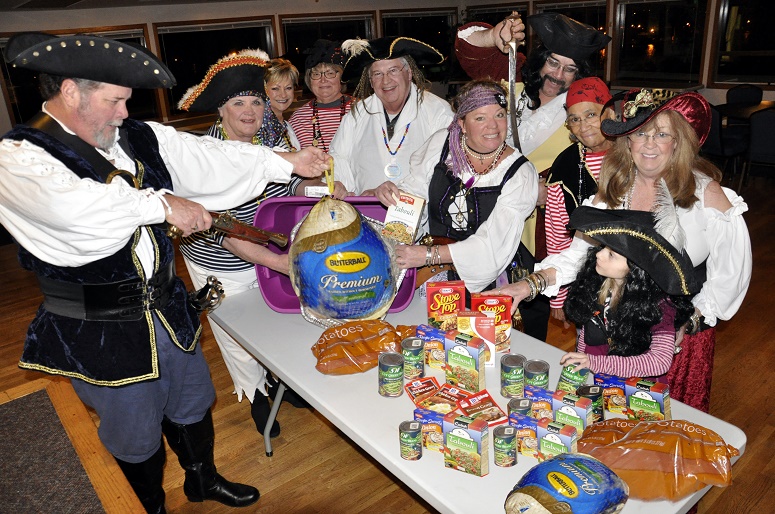 In December, the Buccaneers will coordinate their annual Holiday Giving Tree at the Oak Harbor Yacht Club, to benefit local kids and families, in partnership with the local Opportunity Council. Oak Harbor Yacht Club members will take a wish list tag from the Giving Tree and contribute gifts of clothes and toys for each wish list designee.
The Buccaneers are a member-based philanthropic organization of the Oak Harbor Yacht Club, conducting community outreach programs and special events for the benefit of children and families in Oak Harbor and Whidbey Island.