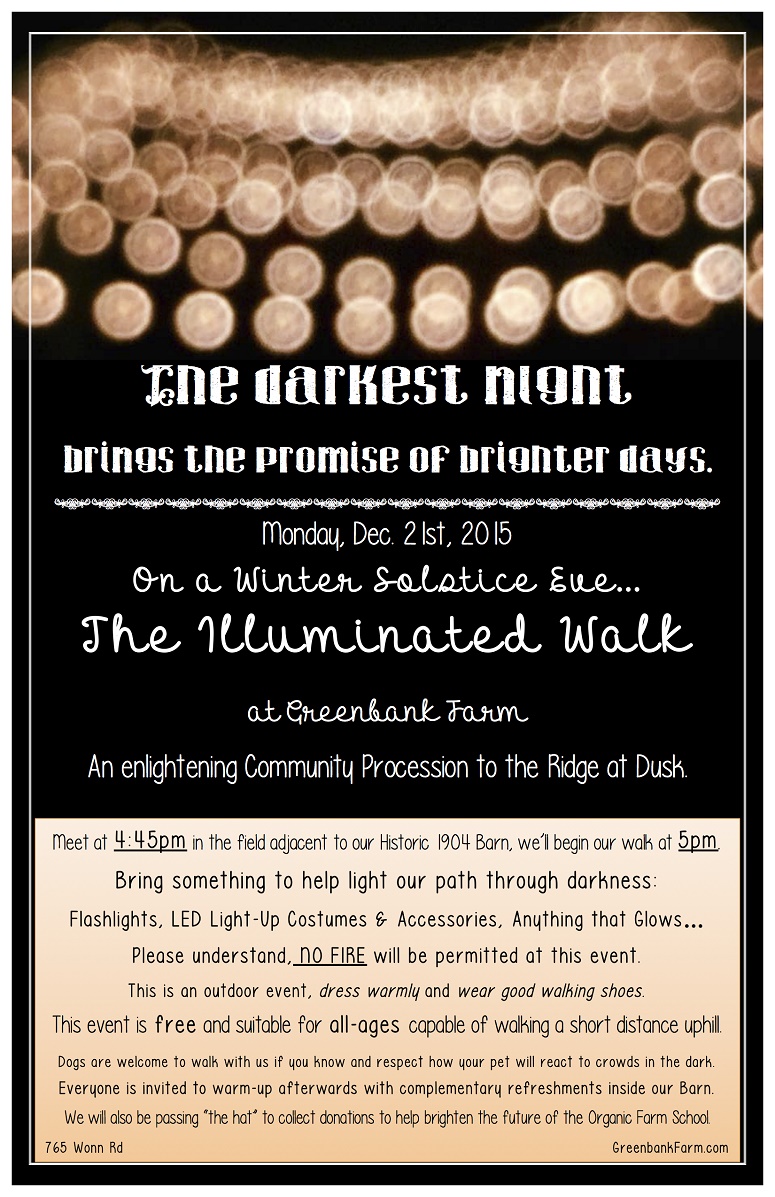 The darkest night brings the promise of brighter days.
Please join us for the final event hosted by the Greenbank Farm Management Group at Greenbank Farm:

Monday, Dec. 21st, 2015
On a Winter Solstice Eve...
The Illuminated Walk at Greenbank Farm
A Community Procession to the Ridge at Dusk


Meet at 4:45pm in the field adjacent to our Historic 1904 Barn, we'll begin our walk at 5pm. Bring something to help light our path in the darkness - flashlights, LED light-up costumes & accessories, anything that glows. Please undertstand, no fire will be permitted at this event. Remember to dress warmly and wear good walking shoes!
This event is free and suitable for all ages that can walk a short distance uphill. Dogs are welcome to walk with us if you know and respect how your pet will react to crowds in the dark.
Everyone is invited to warm-up afterwards with complimentary refreshments inside the Barn. We will also be passing "the hat" to collect donations to help brighten the future of the Organic Farm School.

765 Wonn Rd
GreenbankFarm.com
Find us on Facebook: Facebook.com/GreenbankFarm