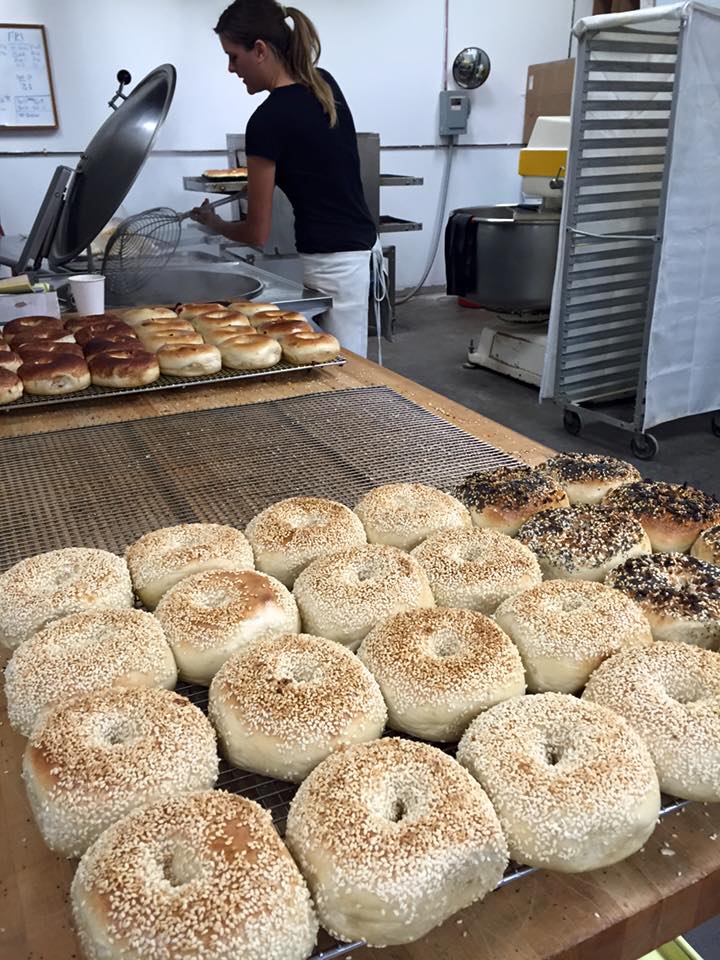 By Carolyn Tamler
Kiichli Bagels had been an institution on South Whidbey Island for 18 years. The two Kiichli brothers, Larry and Eddy, made bagels that people said were "the best bagels in the Seattle Area." Eddy died five years ago, and his brother kept the business going, but he grew increasingly weary with maintaining the business and wanted to retire.
Kiichli used to come in early in the morning to make the bagels for the day, which usually sold out by noon. It was common for people to see the sign, "No more bagels" posted on the door.
John Auburn has been known for years for the fabulous desserts made by JW Desserts. When his friend, Dan Saul, who runs the Soup Kitchen in Langley, heard that Kiichli Bagels was up for sale, he and his wife Berdine agreed to lend Auburn the money that allowed him to purchase the business.
Today, Auburn and his crew of six employees are making 600 to 700 bagels, six days a week, and are open from 7:00 a.m. to 5:00 p.m. weekdays, 7:00 a.m. to 4:00 p.m. on Saturdays and from 8:00 a.m. to 2:00 p.m. on Sundays. There are always fresh bagels available when the store is open.

Auburn is focused on rapidly expanding his distribution network for bagels (although he still makes some cakes, tortes and cheesecakes for The Goose Grocer). Current outlets on Whidbey for Whidbey Island Bagel Factory bagels include Useless Bay Coffee Company, Mukilteo Coffee Roasters, Honeymoon Bay Coffee Roasters (including the new location at the Clinton Ferry Terminal), Whidbey Coffee, The Commons, Kalakala Mercantile Co., The Goose and Clinton Food Mart.
And, more is on the way.
A major remodel and expansion are planned for the coming year, and Auburn has a vision for Whidbey Island Bagel Factory bagels to become known throughout Seattle, as well as Whidbey Island. He says, "I want to see our expanded bagel factory become a major tourist attraction on Whidbey Island."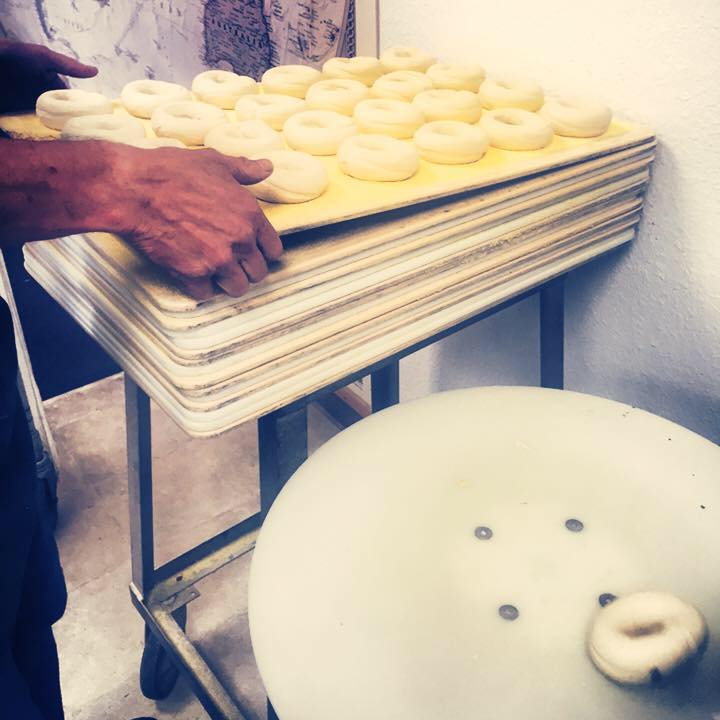 As word of the Whidbey island Bagel Factory has spread throughout Seattle, Auburn has created a plan for easy delivery to customers who live across the water: "They just need to call in their order, tell us what boat they'll be coming across on as walk-on passengers, and we'll deliver the bagels to them at the Clinton ferry dock."
To order bagels, give a call to: 360-341-4302, or just stop by the store at Ken's Corner in Clinton. You can also checkout the Facebook page to learn what's new at Whidbey Island Bagel Factory.