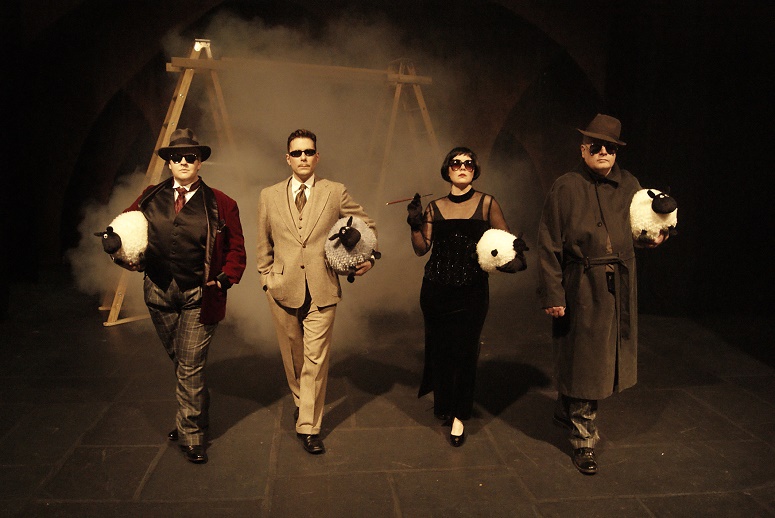 Langley, WA: Whidbey Island Center for the Arts (WICA) presents Alfred Hitchcock's The 39 Steps, adapted by Patrick Barlow and directed by Deana Duncan, from February 12th – 27th, 2016.
Mix a Hitchcock masterpiece with a juicy spy novel, add a dash of Monty Python, and you have The 39 Steps, a fast-paced whodunit for anyone who loves the magic of theatre! This two-time Tony® and Drama Desk Award-winning treat is packed with non-stop laughs, over 50 zany characters (played by a talented cast of four), an on-stage plane crash, handcuffs, missing fingers, and some good old-fashioned romance!
In The 39 Steps, Richard Hannay is pursued by the police for a crime he did not commit, and by an international spy ring for information he does not possess. He finds himself fleeing across the desolate Scottish moors, handcuffed to a beautiful woman, while the security of the country rests on his shoulders alone!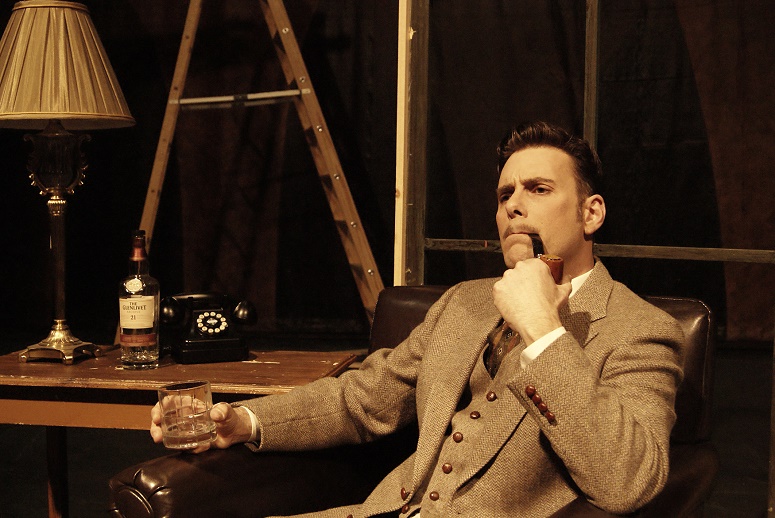 When asked how The 39 Steps has evolved, from a "shocker" novel to a Hitchcock film, and now into a comedic stage-play, director Deana Duncan stated:
"The 39 Steps is a tour-de-force piece for designers and actors; it feels like Noises Off and plays like The Pink Panther. The most surprising discovery has been the depth of story possible behind all the madness of the premise. There are only four actors playing over 50 characters, inanimate objects, animals and, at times, the set itself. We are referencing Monty Python, classic SNL, Mel Brooks, Carol Burnett, James Bond, Sherlock Holmes, and even Elmer Fudd. At first glance you might think of sketch comedy, but then you delve into the book, the film, and our script and realize that it's the story of how the Germans began to build their war machine prior to two World Wars - and that it showcases the personal strength and courage necessary to stand up to and refuse to accept madness from world leaders."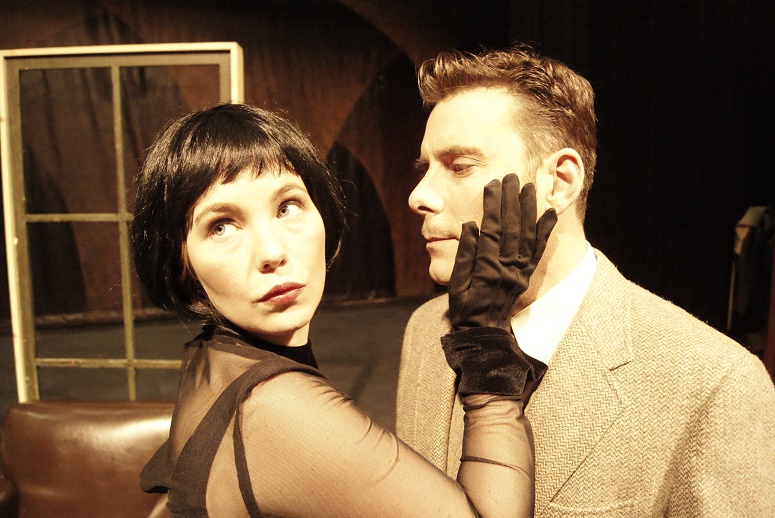 A riotous blend of virtuoso performances and wildly inventive stagecraft, The 39 Steps amounts to an unforgettable evening of pure pleasure! PS: If you want to know about the sheep, you'll have to come see the show…
"Theatre at its finest! Absurdly enjoyable! This gleefully theatrical riff on Hitchcock's film is fast and frothy, performed by a cast of four that seems like a cast of thousands." - The New York Times
Featuring:
Tristan A.B. Steel as Richard Hannay
Bristol Branson as Annabella/Margaret/Pamela
Kent Junge as Clown 1
Katie Woodzick as Clown 2
February 12th - 27th, 2016
Friday & Saturday @ 7:30 / Sunday @ 2:00
Zech Hall Piano Bar opens one hour before each performance

Adult $22 / Senior $18 / Youth $15 / Military $18 / Matinee $15

The 39 Steps is produced by special arrangement with Samuel French, Inc.
Online tickets are available until noon the day of the show at www.wicaonline.org. For tickets by phone, call the Box Office at 360.221.8268 or 800.638.7631. You can also buy tickets in person at the Box Office at 565 Camano Ave in Langley between 1 and 6 p.m. Wednesday through Saturday, or two hours before any show.