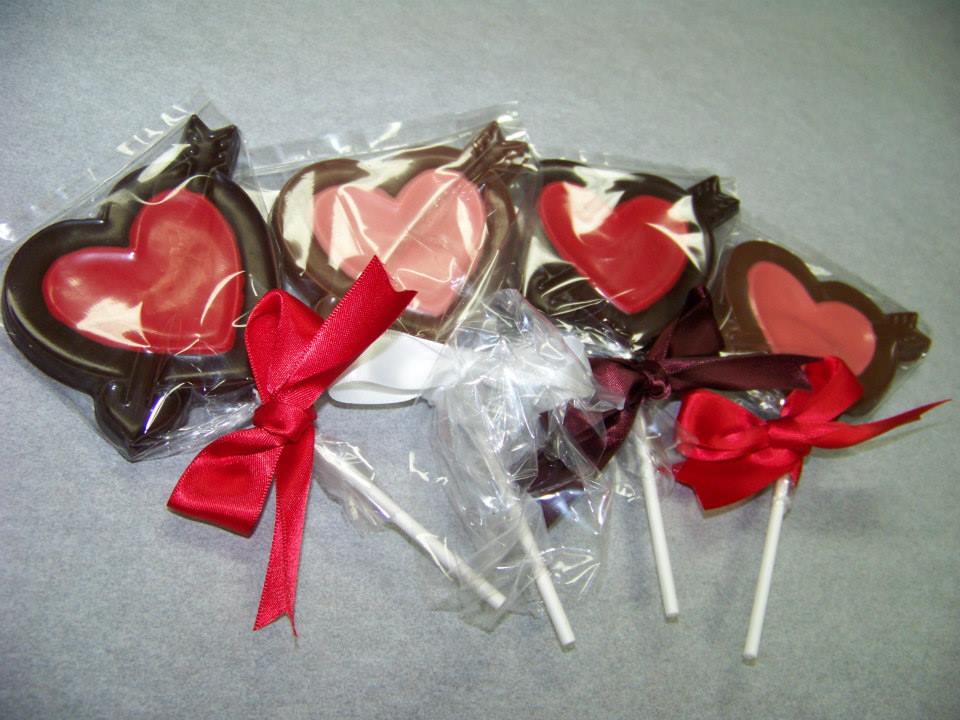 Two weeks after lease signing in the small front portion of a building on February 17th, 2006 under the name of 1 Angel Place, Chocolate Bar, Mona Newbauer opened what is now known as Sweet Mona's, Chocolate Boutique. It is with great enthusiasm that she and her husband, Tony Newbauer would like to celebrate this great success with their community.
During the past 10 years, Mona has been challenged to create that special mix of chocolate products and services that spell success in a small town. It's been a wild roller coaster ride. Since opening Mona has offered everything from bakery to breakfast. In December 2010, she decided to focus on what she does best—chocolate. It was with the decision to focus that helped to create the perfect retail plan to set Sweet Mona's, Chocolate Boutique on the road to success.
Sweet Mona's chocolates have won several awards including Most Luxurious Chocolate Experience at the Seattle Chocolate Salon. Her chocolates have received 5 and 6 stars through various competitions, including the San Francisco Chef's Roundtable. Her dark chocolate salted caramels have been rated 5 stars through Amazon sales for nearly three years now.
In 2014, Sweet Mona's, realized a dream by purchasing a building in Langley allowing expansion of manufacturing area, as well as the retail space. Sweet Mona's also captured the eye of Seattle Chocolates and DandyLine Distributors and both are partnering with Sweet Mona's to Sweeten the World with confections.
Please join us on Saturday, February 20th from 10 am to 5 pm at Sweet Mona's, 221 2ndStreet, Langley, WA. There will be drawings for prizes for chocolates, gifts, and free chocolate tasting throughout the day.
Sweet Mona's, Chocolate Boutique is a gourmet specialty chocolate shop featuring handmade chocolates and confections, gelato, and offers espresso, tea and other beverages.
For more information, please contact Mona Newbauer at 360-221-2728.