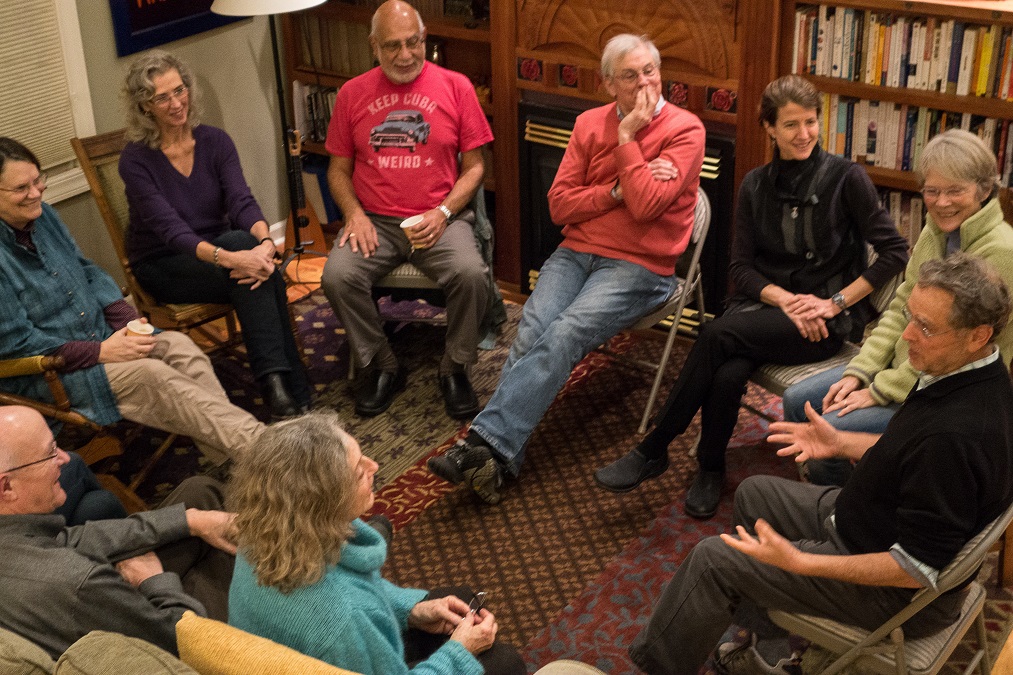 By Carolyn Tamler
Ten years ago, Diana Lindsay was diagnosed with cancer and told she had less than a year to live. She and her husband, Kelly, had a successful marketing business in Langley for many years. Diana especially loved being involved with her clients and the Whidbey community. More importantly, she had a new grandchild, and she wanted to fully experience being a grandparent for many years. So while she accepted the diagnosis, she rejected the prognosis.
Not only is she still vibrantly alive, but her experience provided the creative energy to form Healing Circles Langley, a program of Commonweal, to help others cope with cancer or other chronic conditions.

As people became interested in hearing Diana's story, she gave talks at the University of Washington Medical Center, Genentech (the maker of her new cancer drug, Tarceva), and a California biotech industry conference in Sacramento. When the building where she and Kelly had their marketing business became available in January 2014, they decided to repurpose it as a center for healing. At that same time, they were invited to speak about their experiences at the Winter Gathering held at the Whidbey Institute, where they met Michael Lerner, the president of Commonweal, a pioneer in cancer help.

This led to a series of conversations and the beginnings of what would become Healing Circles Langley. In August 2014, they hosted a "thought circle" for people on Whidbey who had experience starting and running integrative medicine clinics.
They focused on the central question, "What do you see that is necessary to provide a safe and nurturing setting for a healing center?" With their location in Langley, it was easy to provide a beautiful, natural setting with a view of water and mountains. The interior of the building is intimate and cozy.
Healing Circles Langley opened on January 8, 2015. Today, a little over a year later, the center averages 500 visits a month, has held over 20 Community Conversation events, and hosts 17 ongoing circles. Diana and Kelly are delighted with the response: "We now offer Healing Circles for anyone impacted by cancer, chronic illness, caregiving and loss. We also offer Discovery Circles for anyone who wants to listen to their inner guidance through art, poetry, and writing. Our Learning Circles enable the whole community to explore what it means to live, age, and die well."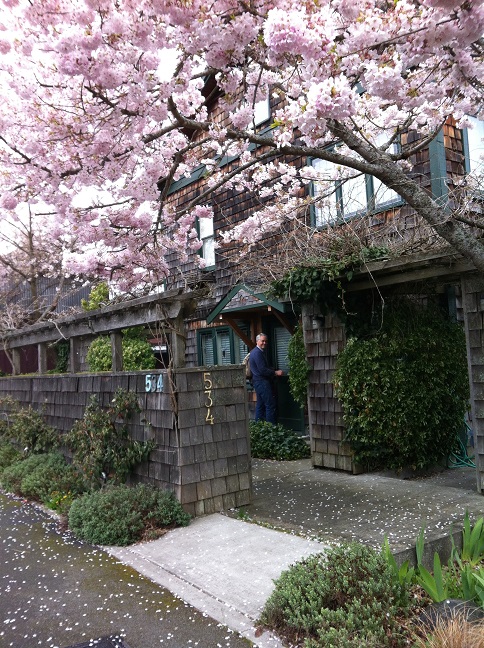 Donations are appreciated, but no one is kept from participating if they are unable to contribute money.
In addition to the different group discussions, there are Yi Ren medical qigong and meditation, classes and Reiki sessions by appointment, Monday through Wednesday. People are welcome to drop in at Healing Circles Langley to talk with Healing Circle Volunteers Monday through Wednesday, 10 a.m. to 5 p.m.
A calendar of current events and additional information is available on the website: www.healingcircleslangley.org.