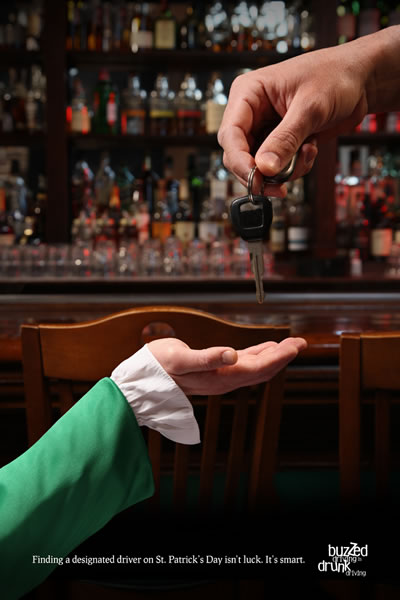 submitted by the Impaired Driving Impact Panel of Island County


Widely celebrated across the country, St. Patrick's Day is one of the deadliest holidays due to the number of impaired drivers on the road. The St. Patrick's Day holiday period (6 p.m. March 16 to 5:59 a.m. March 18) from 2010 to 2014 saw the loss of 266 lives due to DUI crashes according to the National Highway Traffic Safety Administration (NHTSA).
In Washington State, data shows that during that same period over half of traffic fatalities involved an impaired driver.


That's why the Impaired Driving Impact Panel of Island County is calling on local residents to put safety first this St. Patrick's Day by not getting behind the wheel under the influence and to be the non-drinking designated driver for your friends and family.


Don't have a designated driver? You can use NHTSA's SaferRide app to call a taxi or a friend. The app is available on Google Play for Android devices, and Apple's iTunes store for iOS devices.


Important Things to Remember about DUI


- It's illegal, plain and simple. Play it safe and never drive after having even one drink.


- The rate at which alcohol affects you varies based on factors such as alcohol content, what you are drinking, body weight, food consumption, and how fast you drink. Don't try to figure out whether you can drive after drinking...you can't. Not safely anyway.


- Walking home from the bar after a night out partying? That can be dangerous, too. In 2014, 35 percent of the pedestrians killed in crashes were under the influence.


- If you see someone driving impaired, call 911 when it's safe to do so, and give a description of the vehicle to law enforcement. With one third of all crash fatalities in the United States involving impaired drivers, it is your business. Getting those drivers off the roads saves lives.


- If you know someone who is about to DUI or ride with someone who is impaired, help them make other arrangements to get to where they are going safely.


What does drinking and driving cost? It depends: Are you talking cash, or are you talking your life?


Driving under the influence can kill you, your loved ones, and other innocent road users. DUI kills more than 10,000 people each year in our country, and every single one of those deaths is preventable.


Don't rely on luck to get you home. Commit to driving sober. St. Patrick's Day and every day.