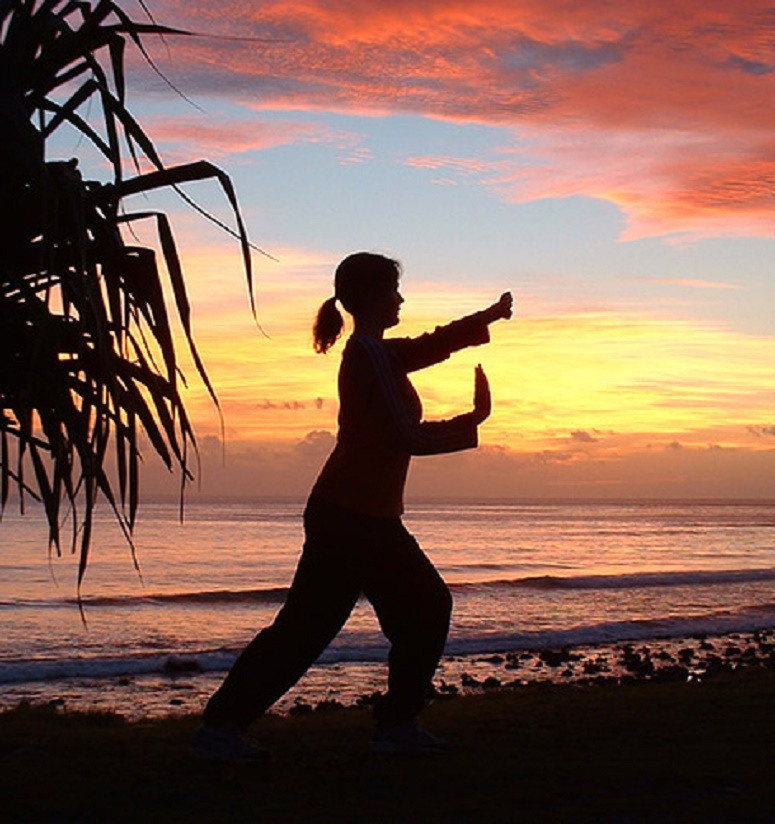 (Lynne Donnelly - T'ai Chi on beach)
by Carolyn Tamler
Have you ever wondered what Reiki is? What's the difference between a naturopathic doctor and a medical doctor? Is yoga or T'ai Chi the right approach for a gentle exercise program?
The Whidbey Island Holistic Health Association (WIHHA) provides answers to these questions and links to practitioners of dozens of complementary and integrative therapies.
Started by Lynne Donnelly and Karen Carbone, WIHHA currently has over 50 members all over the island and a sophisticated website that informs the public about the range of approaches available that extend beyond traditional (allopathic) medicine. Member practices include everything from acupuncture to Zero Balancing, animal care to yoga, counseling to Reiki, naturopathic medicine and chiropractic to traditional/allopathic medical practitioners.

For someone who is used to allopathic medicine and is leery of "alternative" medicine, it may come as a surprise to know that, according to the Institute of Medicine, a leading cause of death in the United States is from "Iatrogenic" (treatment-induced) causes, which include negative drug interactions, physician error, hospital-acquired illnesses, wrong dosages of prescription medications, incorrect medications, and correct doses of medications that still cause death.

(WIHHA booth Lynne Donnelly does CranialSacral work)
Donnelly notes, "WIHHA is educating the public. Allopathic medicine certainly has its place and can contribute to good health, but it's not the only approach to healing."
Donnelly's path to her current practice was circuitous, both professionally and geographically. She received a bachelor's degree in Linguistics from the University of Cincinnati. She ended up two years later with her husband, Ron, in Alaska, where her career became focused on writing and editing. She became a writer for the Anchorage Daily News and began studying T'ai Chi. They later moved to New Hampshire where Donnelly became a magazine writer and freelance editor and continued her education in T'ai Chi.
In 1997 she was involved in a significant car accident that left her with a case of whiplash. A friend recommended seeing a CranioSacral therapist. She followed the advice and was pleased with her recovery and fascinated by the process.
A year later she took her first classes in CranioSacral therapy, eventually getting certified by the Upledger Institute and becoming a teaching assistant for their courses.
While on the East Coast she started making visits to her two sisters who were living on Whidbey Island. In 2009 Ron and Lynne and their two children moved to Whidbey. She is based in the Bluewater Building in Freeland where she teaches T'ai Chi and sees clients.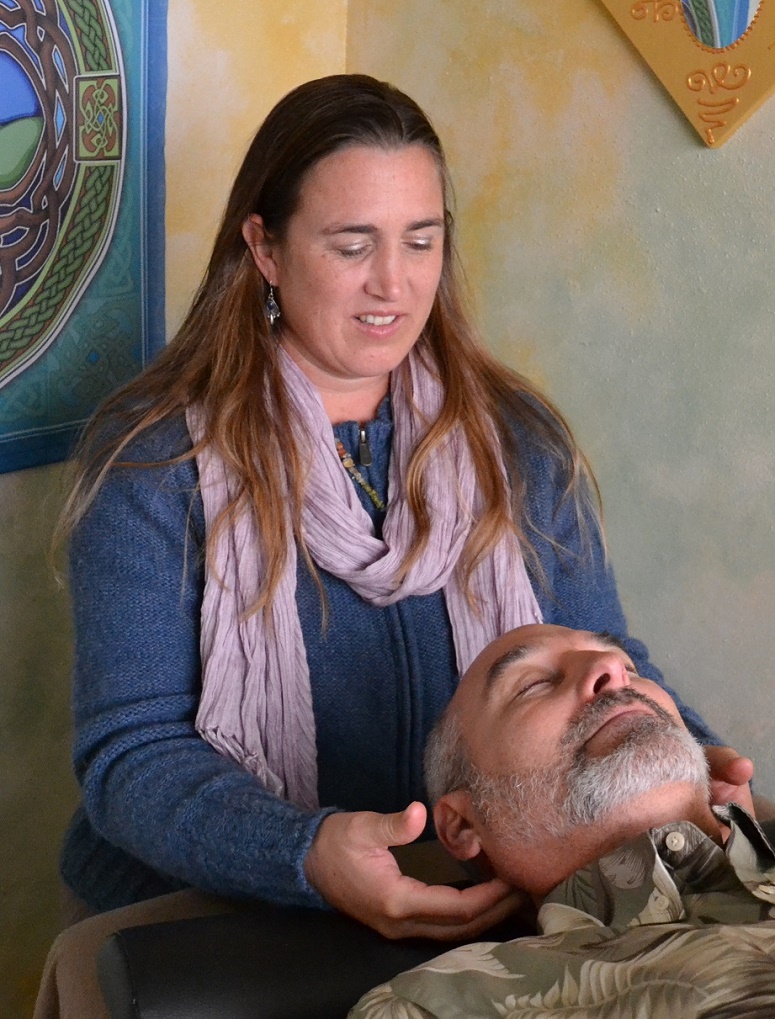 (WIHHA Summer Ewart reiki with Erick Westphal)
As she settled into life on Whidbey, she began meeting with other holistic health practitioners and learned there was no organized networking group: She began talking the idea up, and in 2011 she partnered with Karen Carbone, an RN and Natural Health Doctor, to create the Whidbey Island Holistic Health Association. The primary purpose of this organization is to educate people on Whidbey about the value and variety of holistic health practitioners available on the island.
WIHHA offers a free "For Your Health" talk at the Freeland Library on the first Tuesday of every month, at 6:30 p.m. Different members speak about some aspect of holistic health and often include ways participants can integrate that information into their lives. To learn more about holistic health, view upcoming events, and to see the full list of participants in WIHHA, visit the website: www.wihha.com.