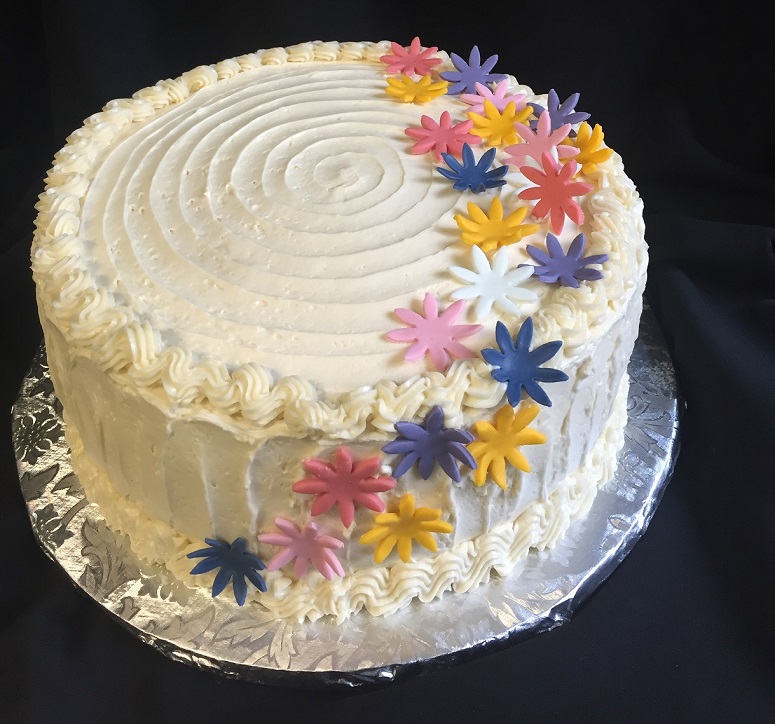 By Carolyn Tamler
For 16 years, John Auburn had run JW Desserts and the reputation for his fabulous cakes and other desserts was well established on and off Whidbey Island.
Then, in September 2015, Auburn purchased Kiichli Bagels in Kens Corner, renamed the business Whidbey Island Bagel Factory, and devoted himself to making hundreds of bagels everyday for the many bagel lovers who had been Kiichli Bagel devotees. Much as he loved his bakery business, he couldn't do that and keep up with the increasing demand for bagels.
Then, a bit of Whidbey magic happened. Cj Field, had been working in the bakery department of The Goose Grocer for nearly three years. John Auburn came to The Goose a few months after he had settled into the bagel business and talked with Cj (who had made a chocolate cake for a little girl who said, "It tastes just like the ones from J.W. Desserts.") Cj shared the incredible compliment with Auburn. Auburn joked about giving away his trade secrets, where Cj replied "If you teach me your baking secrets, I'll come work for you!" He surprised her with his response: "Why don't you just buy my company, and I'll pass my recipes on to you?"

Cj immediately contacted her sister, Yvonne, who had always shared her sister's love of baking. Yvonne had been living in North Carolina for many years with her husband and two daughters, but she did miss her "Irish Twin," who was just nine days short of a year older than her. Cj texted, "Do you want to buy a bakery?"

Yvonne had visited Cj earlier that year on Whidbey, and Cj asked her, "How can I convince you to stay?" Cj jokingly said, "What if we owned a bakery?" Yvonne replied, "YES!"
They spent two weeks discussing what it would take to buy the bakery and for Yvonne to have her family join Cj and her family on Whidbey. When Yvonne asked her husband and children what they thought about moving to Whidbey, her husband encouraged her to follow her passion and her vision, and her adult daughters (22 and 25 years of age) said, "It's your turn, mom. Go do it!" Yvonne gave notice to her employer and hopped on a plane for Seattle. Yvonne's husband will be joining her soon, and the daughters plan to visit often. For now, the two sisters are living together in Coupeville.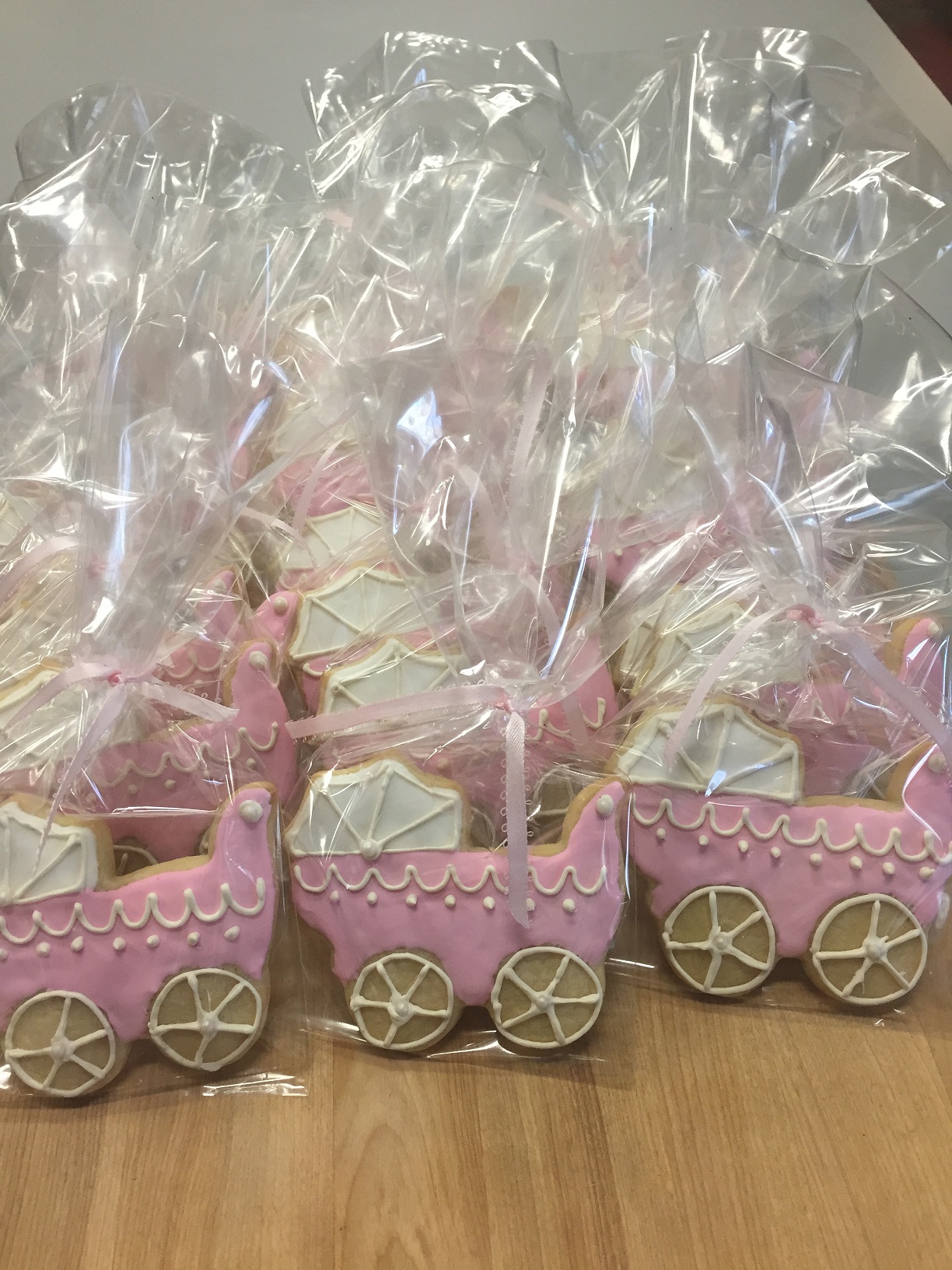 The deal was clinched on February 1st, and everyone is really happy with the results. John was so pleased with the sisters that he agreed to give them all of his recipes and help them understand the business. The sisters felt they hit the ground running: "He's teaching us everything, even making bagels" (Yvonne is helping make bagels three to four mornings a week).
Most of John Auburn's customers couldn't be happier to know that the legacy of JW Desserts will continue. Some of the decadent desserts that are available include:
Flourless chocolate cake (a customer favorite)
Decorated cakes for special occasions using melted white chocolate icing
Cheesecakes
Hand pies (some are being sold at the bagel shop)
Red velvet cupcakes
Sugar cookies
The two sisters say "It feels like Charlie getting the key to the chocolate factory. John is our Willy Wonka."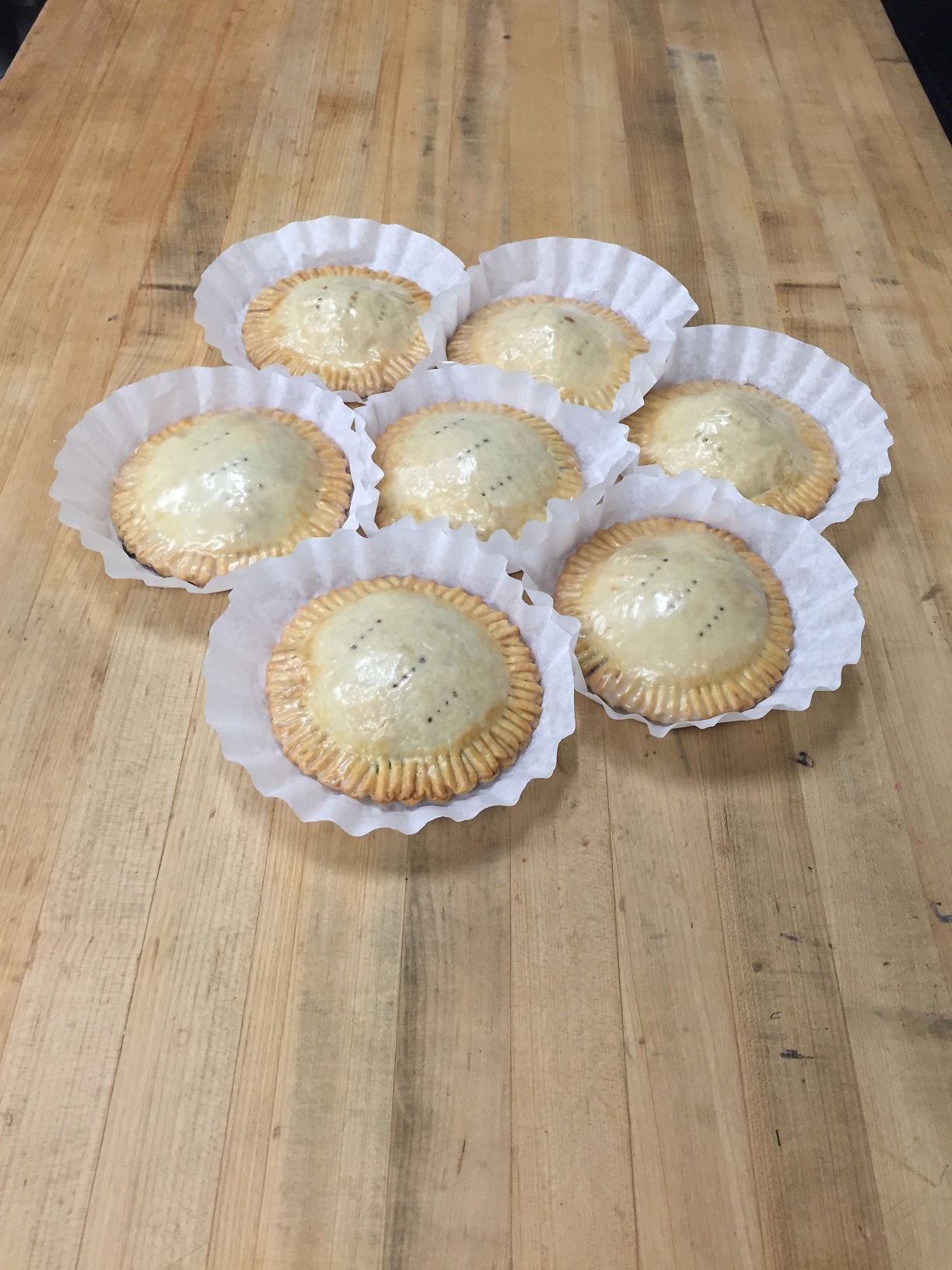 Cj and Yvonne are currently using the JW Desserts website, with the same products and prices. They plan to have the Cj & Y website up and running soon. If you want to place a special order or get more information, give Cj or Yvonne a call at (360) 341-1827.