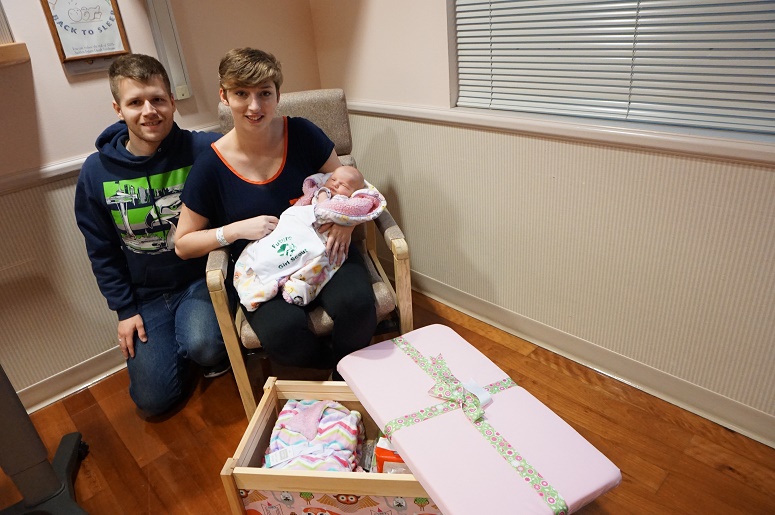 Micah and Megan Bakkum pose with their newborn daughter, Aberdeen, at the Whidbey Family Birthplace where the baby was born on March 14. The Bakkums received a baby's care package from Girl Scout Troop 44195 in celebration of Aberdeen being the first baby born during Girl Scout Week.
Aberdeen Bakkum brought some luck to her family by being the first baby born during Girl Scout Week.
Aberdeen was born at Whidbey Family Birthplace on March 14, 2016. Aberdeen and her parents, Megan and Micah Bakkum, received a wood box filled with useful baby items from Oak Harbor's Girl Scout Troop #44195, Service Unit #152.
"I was really surprised after we left the hospital and they called and told us they had a gift from the Girl Scouts for us," Megan Bakkum said.
"I'm just overjoyed at the community support here; that the Girl Scout's would do something so incredible. It's just very heart-warming and thoughtful," Micah Bakkum said. "We just love it."
The Bakkums said that Aberdeen would definitely be signing up for Girl Scouts when she's old enough.
Juliette Low started the First Girl Scout Troop on March 12, 1912 making that the official beginning of scouting in America. The week in March that includes March 12 is celebrated as Girl Scout Week.