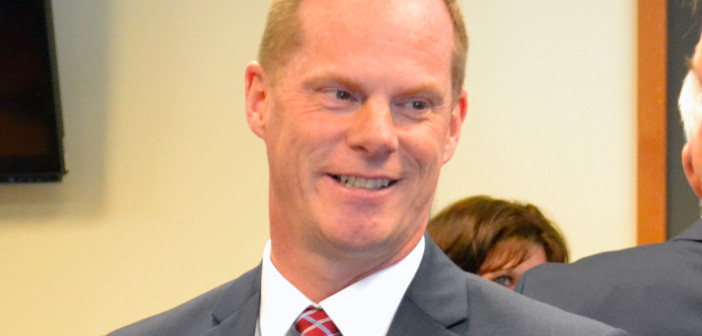 By Kathy Reed (Whidbey Daily News)
Michael Nortier has been selected to become the new permanent executive director of Island Transit.
The board of directors made its decision Wednesday afternoon, following interviews with the candidates that morning.
Nortier, most recently commanding officer of Naval Air Station Whidbey Island, just retired from the U.S. Navy after 26 years of service. He was one of three finalists for the position.
At a meet and greet held at Island Transit headquarters Tuesday evening, Nortier said rebuilding public trust was one of the most important issues facing the county transportation system.
"The board and the staff have done a good job and have made progress over the last year and a half in rebuilding public trust," said Nortier. "But there are a number of ways to improve that. It won't happen overnight, but if we communicate in a manner that's open, if we are good stewards of our finances, that will go a long way towards that goal."
In an email from Island Transit board members, they said the selection process was difficult.