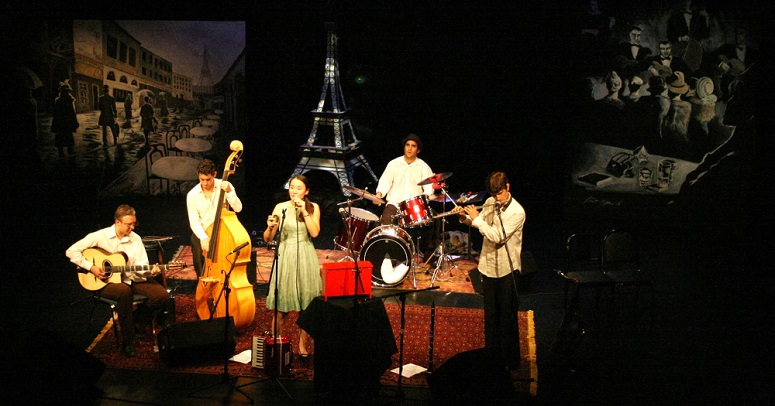 Langley, WA: Whidbey Island Center for the Arts (WICA) is proud to present the 16th Annual DjangoFest Northwest September 21 through September 25, 2016.
As North America's premier Gypsy Jazz music festival, DjangoFest Northwest welcomes the genre's top performers from around the world to celebrate the culturally unique musical heritage of Django Reinhardt. This year continues that tradition with a stellar lineup featuring brothers Stocholo and Mozes Rosenberg and their special guest Christiaan van Hemert; and world-class artists from France, Sweden, the Netherlands, Canada, and the U.S. including: Antoine Boyer, Samuelito Rouesnel, and 2016 DjangoFest Saga Award winner Noe Reine of France; Gustav Lundgren, Andreas Unge, and Martin Vidlund of Sweden; Zazi of the Netherlands; The Marc Atkinson Trio, Van Django and Quinn Bachand of Canada; and American Artists John Jorgenson, Pearl Django, Rhythm Future, Hot Club of Troy, Nuages, and Ranger and the "Re-Arrangers".
The festival concludes with "Djam Europa" on Sunday, September 25, featuring seven of the European artists: Stocholo and Mozes Roenberg, Christaan van Hemert, Gustav Lundgren, Andreas Unge, Martin Vidlund, and Noe Reine.
For complete Festival information, including artist lineup, workshops, artist biographies, music and videos, and ticketing information please visit the official festival website: www.djangofestNW.com