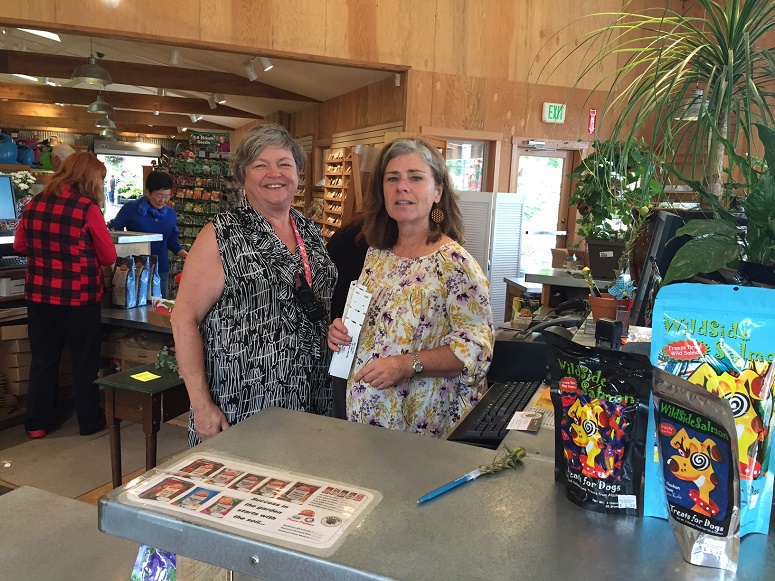 By Carolyn Tamler

Bayview Farm and Garden on South Whidbey is special in many ways:
It has won national awards, including being named "Innovator of the Year" by Garden Center Magazine for their commitment to a non-toxic approach to gardening.
It was one of the first garden centers to open without selling toxic chemicals and was "green" before "green" was a thing.
It is one of the few woman-owned garden centers in the United States.
Maureen Murphy created this outstanding garden center after traveling the world and finally putting her roots down on Whidbey. She learned about the island community from some friends she met on her travels. She says, "I was living in Hawaii, working as a seamstress, and one night I had a dream about moving to Whidbey." She followed the dream and moved to the island in1983 and has been here ever since.
While raising her family, she wanted to make a living on the island and not have to commute to the mainland. She wanted to have her own business. Much of her inspiration came from her father and the family business which designed, manufactured and sold retail greenhouses used in many of the big box stores.

Maureen was drawn to horticulture and began developing a business growing plants for local and mainland nurseries. She attended Edmonds Community College and studied horticulture, botany and plant propagation. During that time of delivering plants to the mainland and networking with the great garden centers there, she saw the need for a quality garden center for the community on South Whidbey.
While searching out a location for a new retail garden center, she talked with Bill Lanning, owner of Bill's Feed & Tack at the Bayview Cash Store. Lanning was interested in renting part of his hayfield to her: "You write up an agreement and I'll sign it." She had part of the hayfield, the use of a bathroom and five parking spaces. Maureen purchased greenhouses from the family business, and the store officially opened March 1st, 1993.
Soon the garden center attracted loyal fans and supportive customers. When Bill Lanning retired from the feed business, Bayview Farm & Garden took on the feed and pet department.

When the property came up for sale a second time, Nancy Nordhoff, a local philanthropist, became interested in the fate of Bayview Corner. A group was formed to create Goosefoot Community Fund in order to loan Maureen the money to buy the property she was renting as well as the adjacent lot.
The business kept growing and so did Maureen's vision for her garden center. In December of 2013, she and her daughter, a professional pastry chef, opened the Flower House Café. Nekoda and her husband, Manuel, a professional cook as well, serve up breakfast, lunch, espresso and house-made pastries.
In the fall of 2015, plans began for an upgrade to the store. The spectacular new building opened in March, just in time for the 2016 gardening season. The 4,500 square feet of space includes a housewares and gift department, pet and poultry, and an expanded assortment of farm and garden supplies.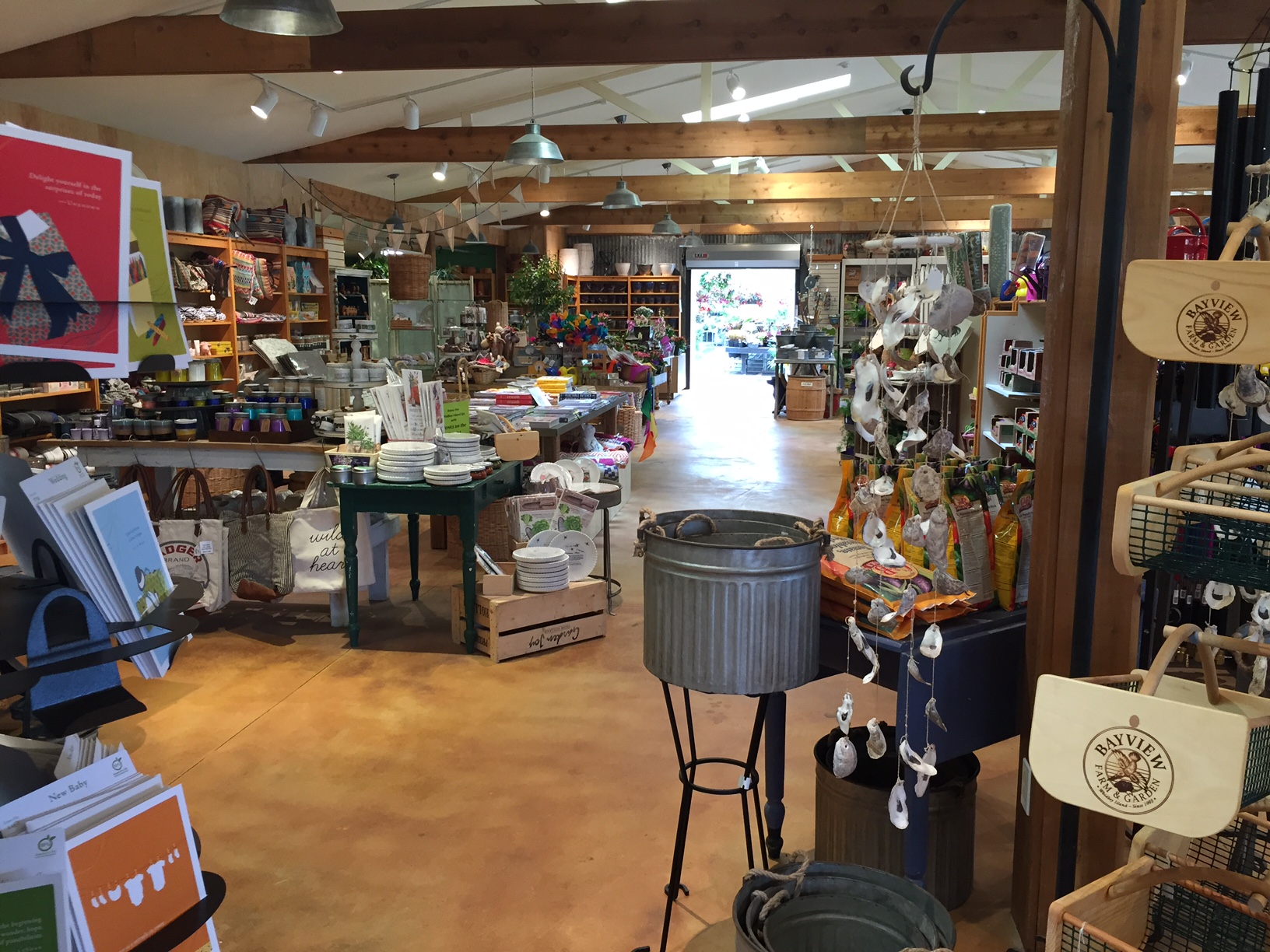 Maureen notes, "People come here and shop for things that make them happy."
To see current products and information, visit their website: