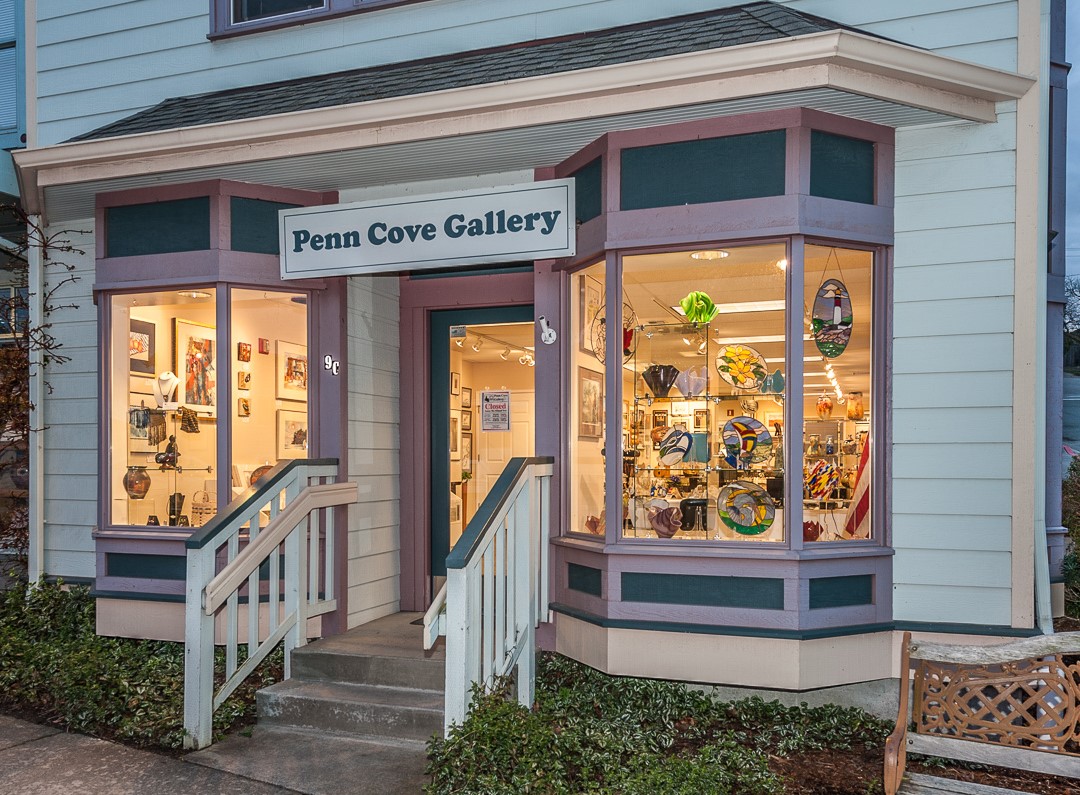 By Carolyn Tamler

Coupeville has long been home to a large and wide variety of artists so it's no surprise that Penn Cove Gallery is the oldest continuously operating cooperative gallery on the island.
Opening on November 18, 1994, Penn Cove Gallery was formed to provide a local place for Whidbey Island artists of demonstrated talent and accomplishment to have a better opportunity to display their works. Over the past 20 years it has grown in size, increased the variety of work shown, and consistently won "Best of Whidbey Art Gallery" recognition. From its inception all the artists represented in the gallery have lived on Whidbey Island.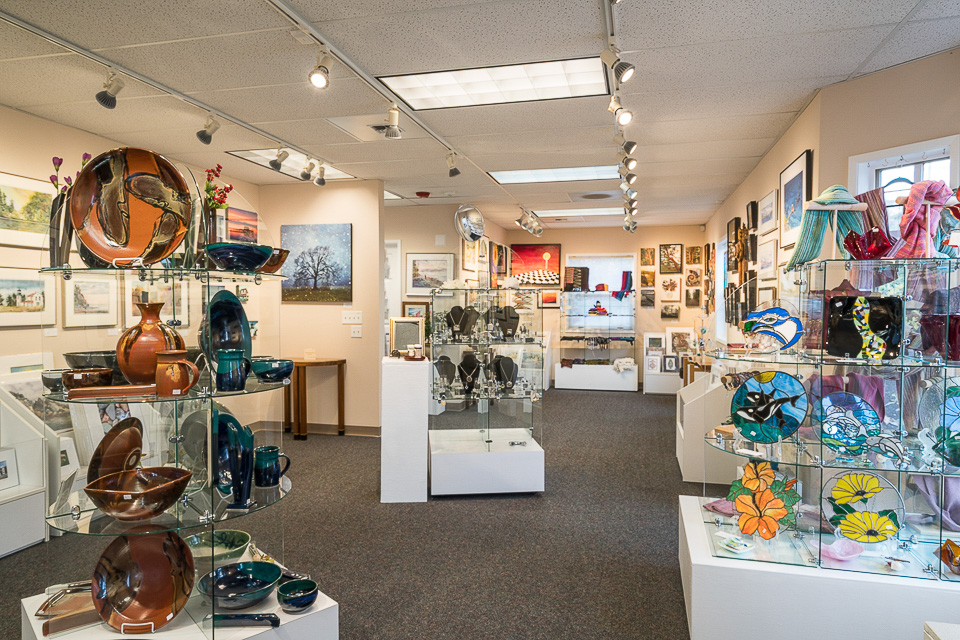 There were 18 founding artists, three of whom are still with the gallery. The first location was a small space on Front Street just two buildings east of its current location at 9 NE Front Street. In June, 2000, the gallery moved to its present location, gaining floor space, now 1100 sq. ft., and an ideal corner location at Front Street and Grace Street in the heart of downtown Coupeville where it has been a significant contributor to the vibrancy of this historical waterfront town.
Today, the Gallery has 26 artists – each having been juried in to insure that the finest quality and variety of art is offered there. Much of the art reflects Pacific Northwest surroundings and draws inspiration from Whidbey Island. The artists' styles and chosen media represent a vast array of 2D and 3D art from paintings, linocut prints, encaustics and photography to gorgeous textiles, jewelry, pottery and master woodworking.

As a cooperative, each of the artists staffs the gallery one to two days a month, giving visitors an opportunity to meet the artists, discuss their artistic process, and even see them demonstrate their techniques from time to time.
Most of the artists are also actively involved in art organizations on the island, including the Pacific Northwest School of Art, Whidbey Allied Artists, Whidbey Island Arts Council, Whidbey Art Trail, Artists of South Whidbey, the annual Coupeville Arts and Crafts Festival and more. Many are also invited to exhibit their work in special shows and festivals off-island.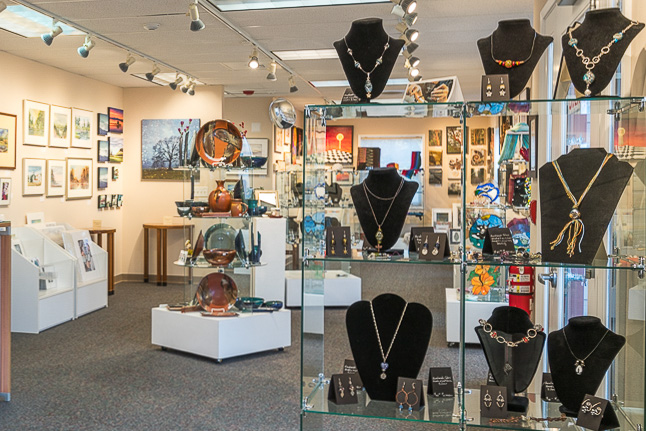 To see the variety of art, learn about the current members, and see the latest gallery news, visit the gallery's website: www.penncovegallery.com