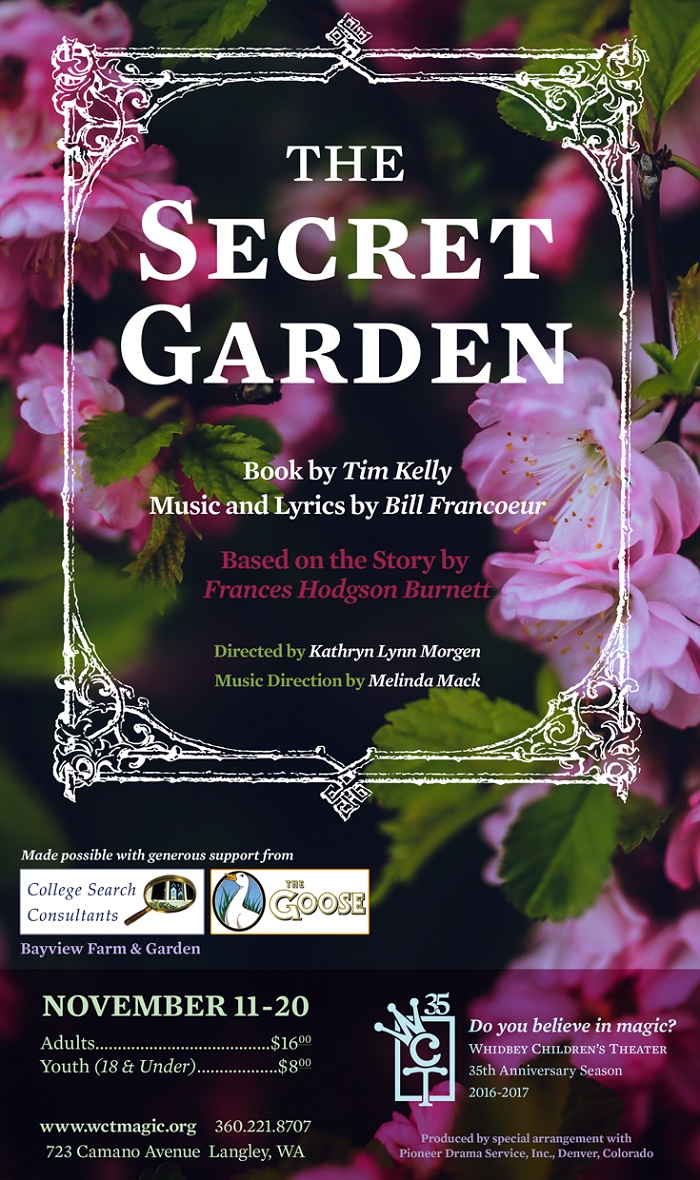 November 11th marks the first performance of the 35th Anniversary Season at Whidbey Children's Theater with opening night of The Secret Garden, a musical adapted from the Frances Hodgson Burnett book by Tim Kelly and Bill Francouer.
The robust season, titled Do You Believe in Magic? includes three musicals, two high school blackbox productions, and one mainstage play for all ages.
"The Secret Garden," says Director and WCT Artistic Director Kathryn Lynn Morgen, "is a sweet and emotional start to the season. These actors are learning greater nuance and depth of character, I'm asking more of them than usual with this story of crisis and healing."
Mary Lennox is sent to live in England after her parents die in India. Misselthwaite Manor turns out to be a gloomy fortress. Her uncle is rarely home and his young son, Colin, never leaves his room, convinced he's an incurable invalid. Mary discovers a strange walled garden that has been locked up for years. With the gardeners apprentice, Dickon, a lad who can talk to the animals, Mary coaxes the garden back to life. The garden seems to have a wonderful, magical effect on all who come into it, allowing Mary to help restore Colin to health and a reunion with his father.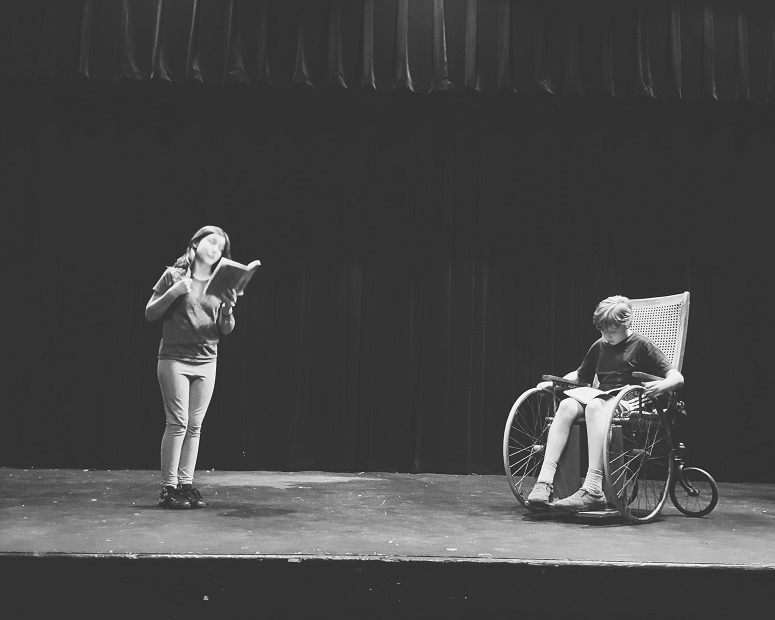 "We are focusing a lot on movement and transition, how these things affect our demeanor and physicality as a character. I think families will enjoy the smooth pace, and simple, yet rich staging of our show." Morgen remarked.
The Secret Garden opens on Friday November 11th and runs Friday through Sunday for two weekends, closing on Sunday, November 20th.
The production is sponsored by College Search Consultants, The Goose Community Grocer and Bayview Farm and Garden.
For showtime information and tickets, visit www.wctmagic.org
Whidbey Children's Theater is a 501c3 non-profit organization celebrating 35 years of education through performing arts on South Whidbey Island.
PHONE: 360.221.8707
EMAIL: contact@wctmagic.org
WEBSITE: www.wctmagic.org
FACEBOOK: www.facebook.com/WCTmagic
INSTAGRAM: www.instagram.com/WCTmagic