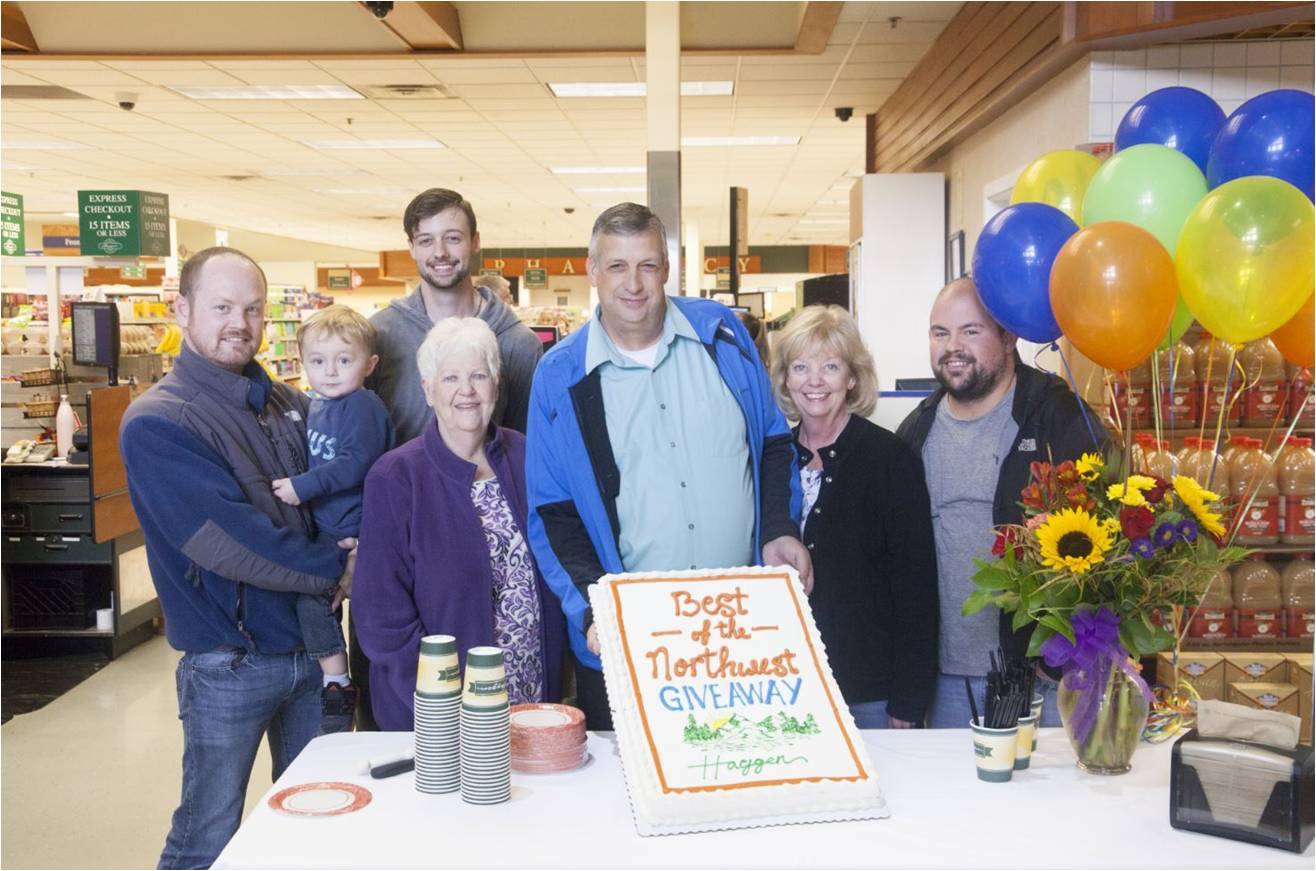 Washington-based grocery chain supports local businesses through the promotion with $150,000 in local prizes, including the grand prize, a dream kitchen remodel
BELLINGHAM, Wash. — October 21, 2016 — Haggen, a passionate supporter of Northwest farms, ranches, fisheries and other businesses, has just wrapped up its annual Best of the Northwest Giveaway.
More than 900 Haggen customers won more than $150,000 worth of "Best of the Northwest" prizes, including a year of free beef from Double R Ranch, local seafood, and Northwest produce, handy kitchen appliances like an espresso machine and Kitchen Aid Mixer, shopping sprees, and dozens of other free products.
The grand prize, a $25,000 Northwest dream kitchen remodel, was awarded to Duane H., a customer of the Mount Vernon Haggen store.
Local Supporting Local
In addition to rewarding its customers, the giveaway also bolstered local businesses. Haggen spent $60,000 on securing the various prizes.
"This giveaway feels like a gift to our customers and to the local economy," said Emily Riggs, Program Development & Promotions Specialist for Haggen. "We get to support the local business community by offering their goods as prizes, and we reward our customers with Northwest products that showcase the very best of the region."
About Haggen
Founded in 1933 in Bellingham, Washington, Haggen has built its business on providing guests the freshest and most local products with genuine service, while supporting the communities it serves. Throughout its eight decades in business, the company has supported regional farms, ranches, fisheries and other businesses, creating a lasting and sustainable food economy. Haggen's 15 Washington stores include five stores in Whatcom County, two stores in Skagit County, four stores in Snohomish County, and locations in Oak Harbor, Woodinville, Lake Tapps, and Olympia. For more information about Haggen, visit haggen.com.