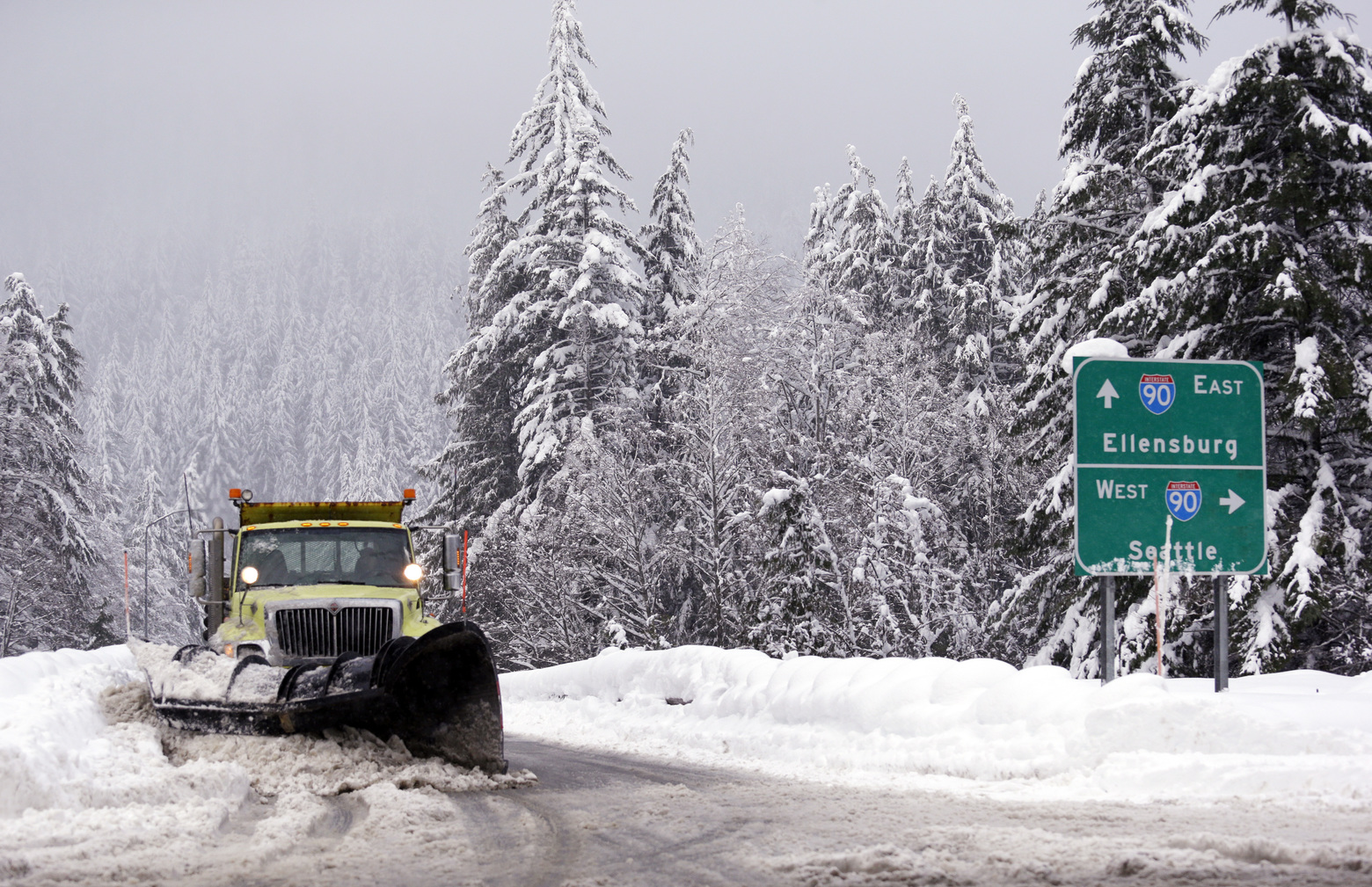 (photo credit from the Seattle Times)
Don't hit the road without a jack or until your car is ready for winter weather.
There are specific emergency items to store in your car during the winter. There are also maintenance checks to keep you safe, your vehicle warm and your engine running.
Follow these tips and find more winter preparedness information at Ready.gov.
Check or have a mechanic check items, such as:
Antifreeze levels - ensure they are sufficient to avoid freezing.
Battery and ignition system - should be in top condition and battery terminals should be clean.
Exhaust system - check for leaks and crimped pipes and repair or replace as necessary. Carbon monoxide is deadly and usually gives no warning.
Heater and defroster - ensure they work properly.
Lights and flashing hazard lights - check for serviceability.
Windshield wiper equipment - repair any problems and maintain proper washer fluid level.
Install good winter tires - Make sure the tires have adequate tread. All-weather radials are usually adequate for most winter conditions. However, some jurisdictions require that to drive on their roads, vehicles must be equipped with chains or snow tires with studs.
Add winter items to the emergency kits in your vehicles:
A shovel.
Windshield scraper and small broom.
Snack food.
Extra hats, socks and mittens.
Necessary medications.
Blanket(s).
Tow chain or rope.
Road salt and sand.
Additional winter preparedness tips are available to keep your family safe and warm all winter long. To view more, check out the America's PrepareAthon! How to Prepare for a Winter Storm guide.