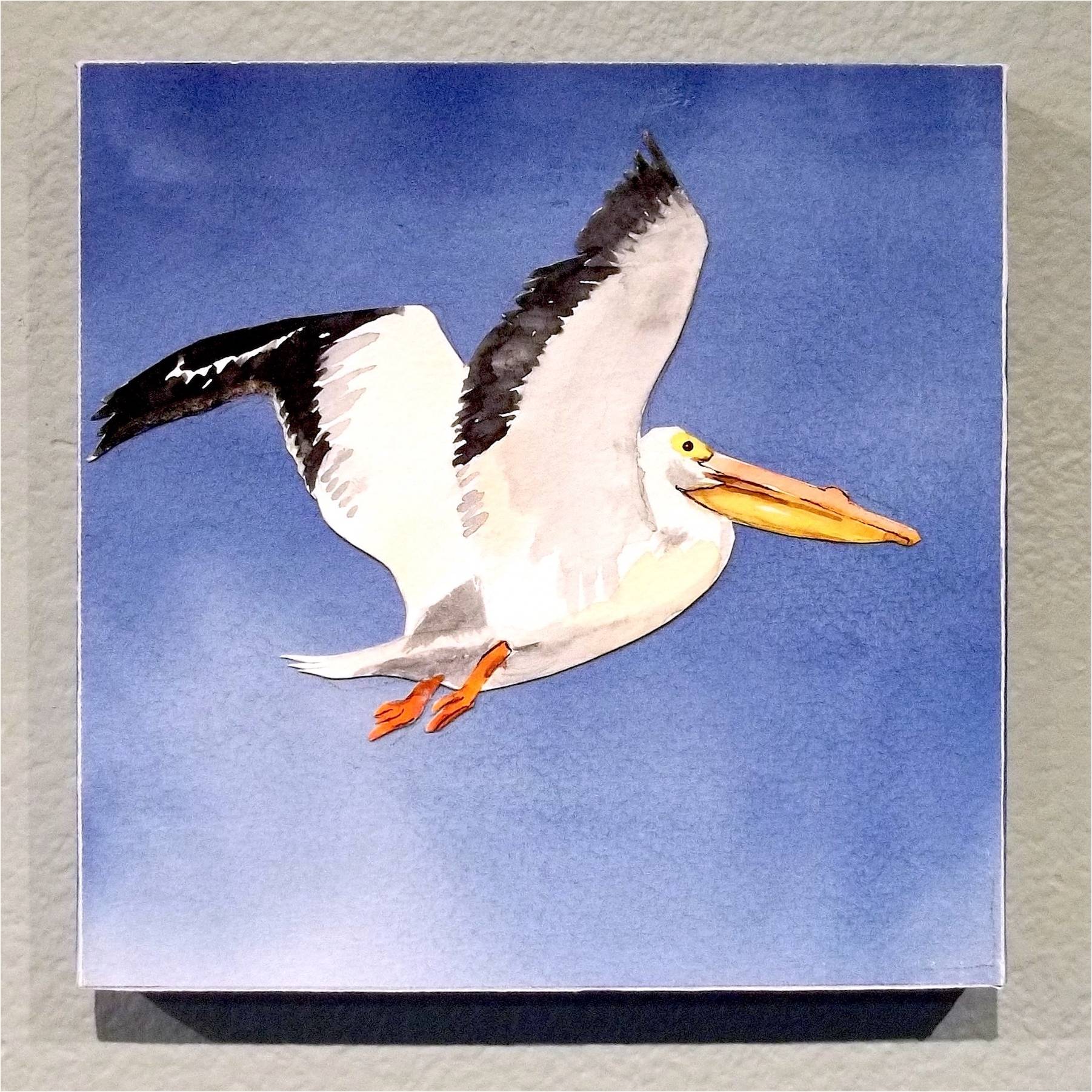 Frances Wood - Pelican - watercolor collage on panel
March 3 - 27
Artists' Reception
Friday, March 3, from 5 to 7 pm
During "First Friday at Greenbank Farm"
Whidbey Island's Frances Wood takes careful note of the ample grace and variety of bird species that surround her home and studio, capturing her love for birds in delicate and accurate watercolors.
In addition to her paintings, Wood has written and illustrated "Brushed by Feathers: A Year of Birdwatching in the West." She is also a script writer for NPR's "BirdNote", and writes a birding column for the South Whidbey Record.

For this exhibition Frances has chosen to focus on the surrounding landscape and beaches in a new series of watercolors that capture the morning light and moody misty days of Puget Sound. A special focus is a series of small watercolors and watercolor collages mounted on panel inspired by the very unusual appearance of pelicans in the Sound last summer.
Frances Wood - Guillemots - watercolor/pen&ink
Also on view are a number of original watercolor illustrations. "Feather light, glowing with color, often in constant movement, the essence of birds is hard to pin down, let alone depict in paint and paper," Wood writes. "Using watercolor and ink and allowing the white of the paper to be part of the image, I've attempted to show the lightness and flightiness of these ethereal creatures."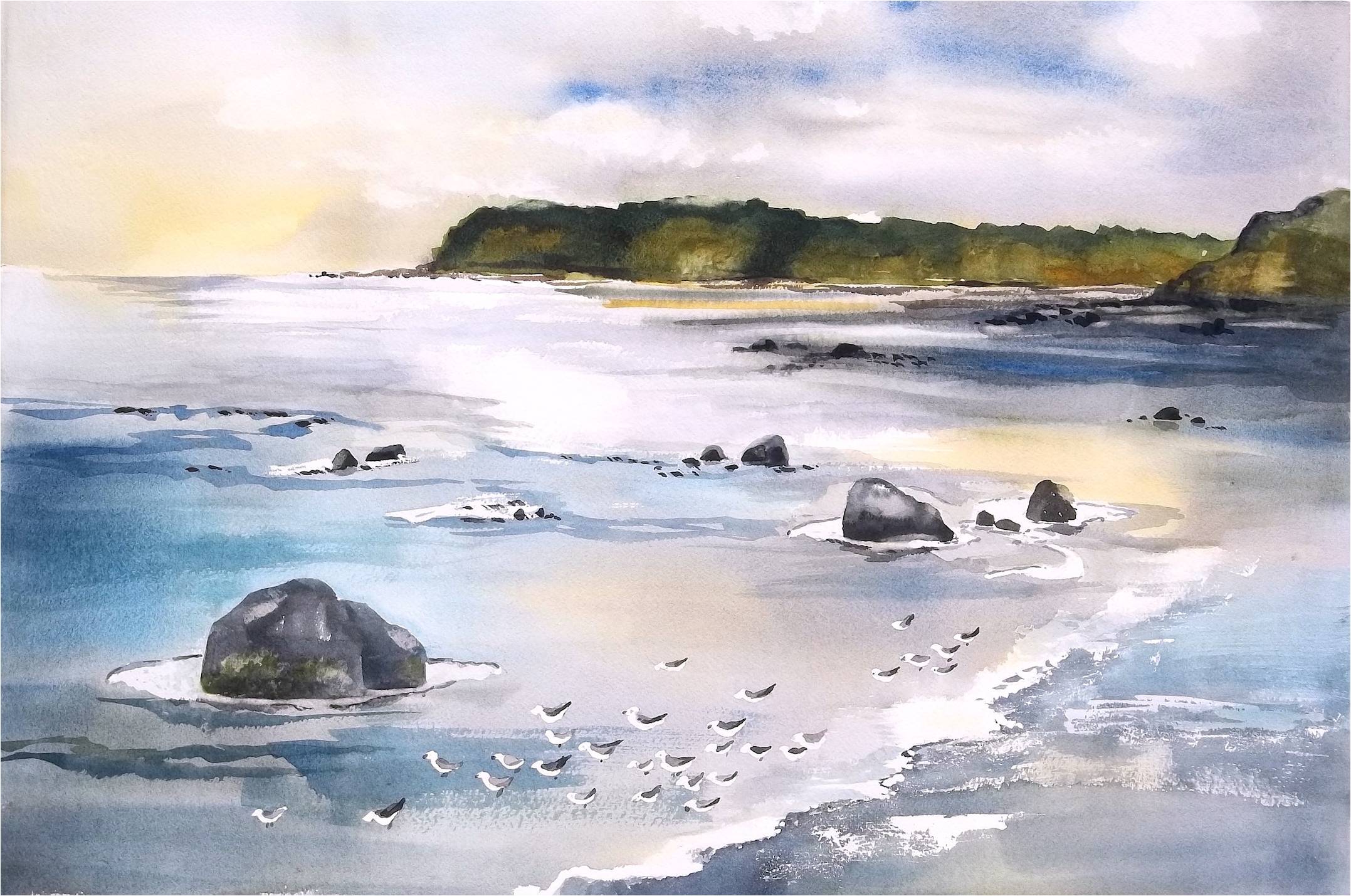 Frances Wood - Westside of Whidbey - watercolor
Rob Schouten Gallery, a premier showcase for Whidbey Island and Northwest artists, is located at 765 Wonn Road, #C-103 at the Historic Greenbank Farm. The Gallery is open from 10-5 weekends, 11-4 weekdays, Tuesday and Wednesday by appointment. For further information, call 360.222.3070 or email info@robschoutengallery.com.