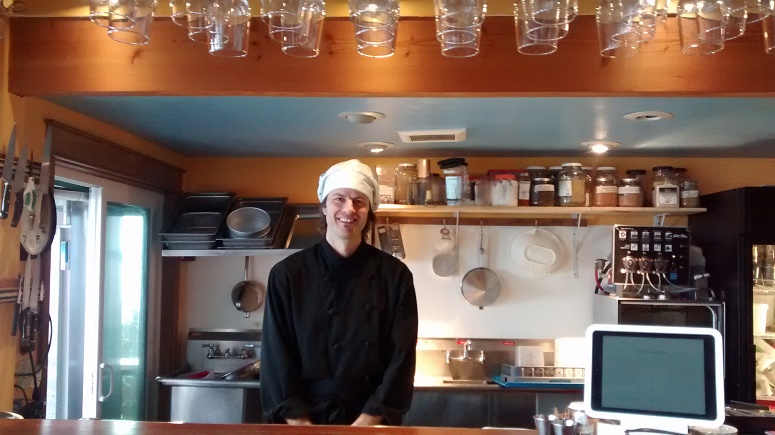 By Graham Gori, Owner
In the restaurant industry, turning two is when the owners, and all who love the establishment, can breathe a long sigh of relief, for it is the surest sign that things will be all right.
Portico Latin Bistro, Langley's waterfront restaurant serving delicious and healthy foods from Cuba, Mexico, Ecuador, Argentina and other South American countries, turns two this April 10th, the birthday of my mother.
I built this restaurant focusing on the feminine ideal. I travelled and lived all over Latin America for 15 years before moving to Whidbey Island with my wife and three young children.

I learned to cook by hanging out with women in their kitchens in Havana, in Quito, and in Mexico City.
Before becoming a chef and restaurateur, I lived and travelled in Latin America as a journalist for Granma (Cuba's largest newspaper), The New York Times (a small and modest paper in New York City) and the Associated Press in Bolivia, where I covered city-wide rioting, the rise of Evo Morales and prison outbreaks.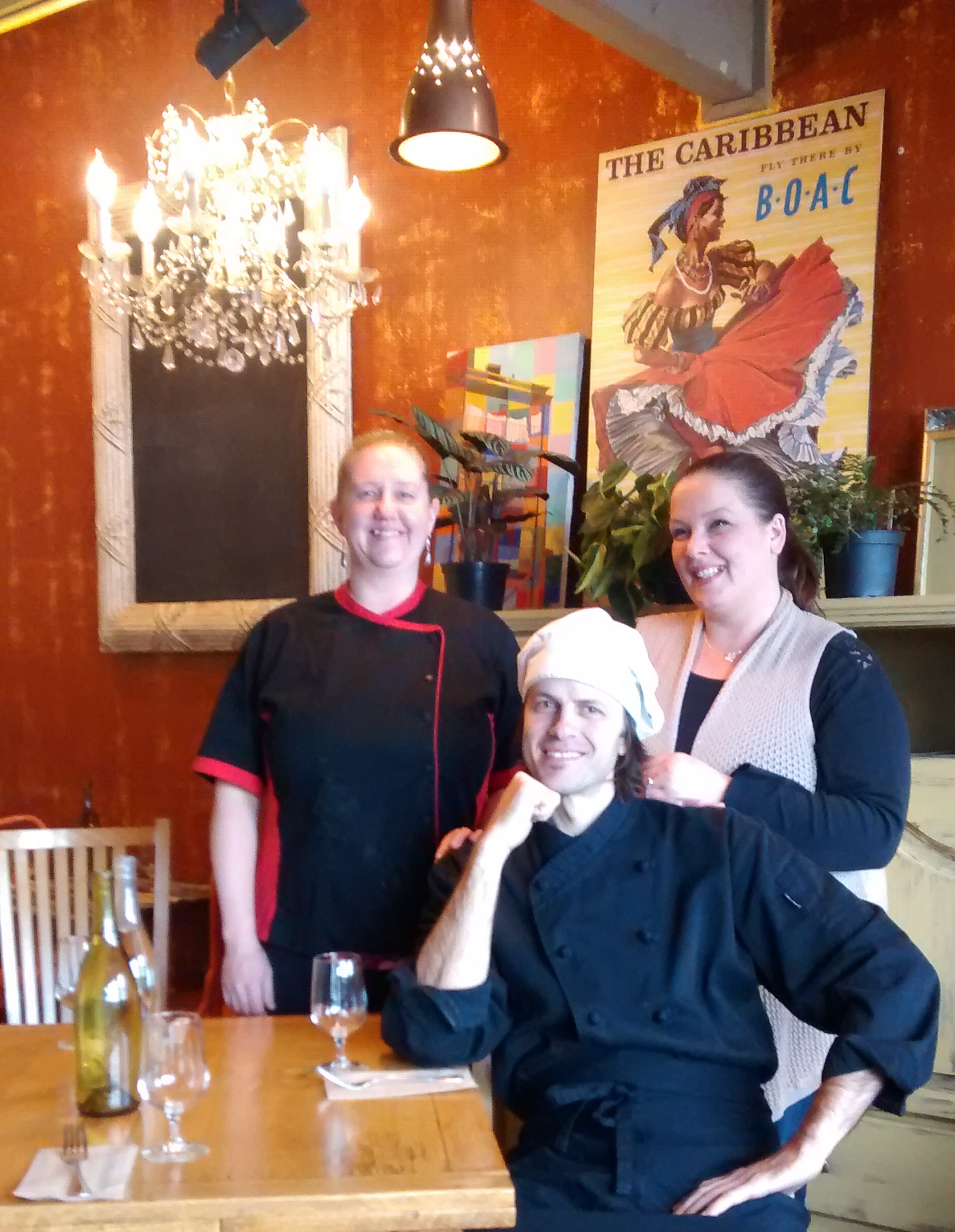 My main focus with Portico is to create an environment where people can forget themselves for a while; where they can be taken care of and eat food that is created with love in a loving environment, using recipes I learned from grandmothers worthy of being handed down to their daughters and granddaughters.
Stephanie Spratt, one of my veteran servers says, "I love the spirit of this restaurant. It's just a quaint spot with a really warm atmosphere."
Jan Faukner, who runs the lunch line and who is also a ballet instructor and an accomplished Tango beginner, adds, "I like the interesting flavors we offer, and I absolutely love the view and all the birds we see looking out the windows."
Portico has a wonderful deck open in the summer with views of Saratoga Passage and the whales that come in the spring.

I make sure that all the food at Portico is created from scratch, including the mole sauce from Veracruz, the ropa vieja from Havana and the chocolate flan. Customers especially like the guava mimosas.

My career in food service began when I opened a small bakery in Guanajuato 11 years ago. After running the bakery for six months I sold it and used the proceeds to open my first restaurant called "El Abue," which means "Grandmother" in Spanish. I served Italian recipes I had learned from my Sicilian grandmother, and the Oaxacan recipes inspired by my wife's grandmother, a robust and sparkling Zapotec native from the coast of Oaxaca, whose strength of character was matched by the flavors of her kitchen.

After moving to Whidbey, I ran a Kickstarter campaign to raise enough money to build out my small restaurant, which, after turning two, appears to have won the hearts of Langley with the flavors of Latin America.
I invite you to come and try foods from our unique menu, and enjoy the beautiful view. Portico serves dinner Wednesday through Sunday, 4:30 p.m. to 8:30 p.m. and offers brunch Saturday and Sunday from 11:30 to 2:30. Reservations can be made at 360-221-8141.