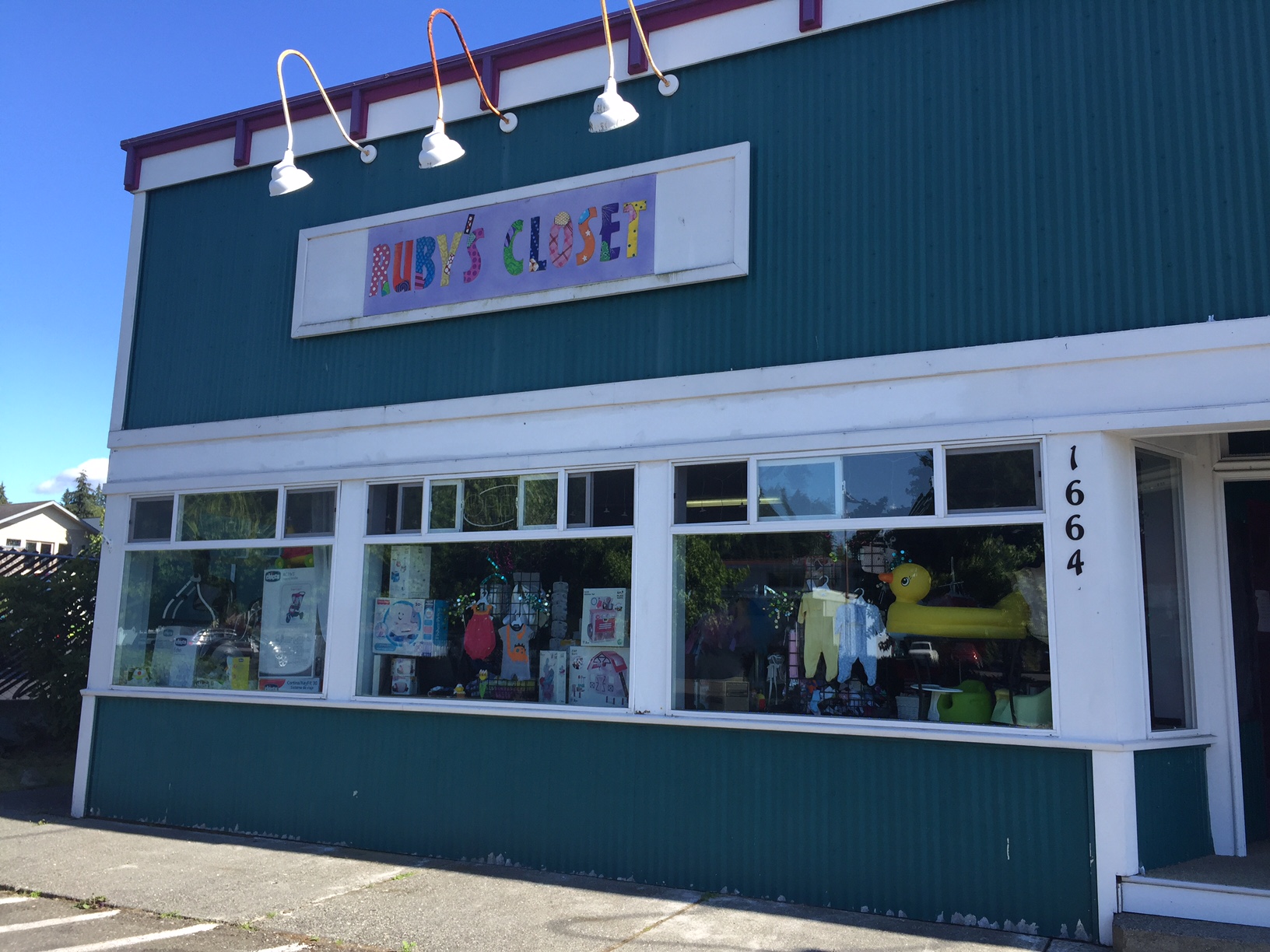 By Carolyn Tamler
Kari Daumen had her first child five years ago. She soon discovered that she had to drive from Freeland to Oak Harbor to find many of the items she needed for her baby. In addition to the big box stores, there was a consignment shop for baby clothing in Oak Harbor, but the two times she made the trip, the store was closed.
Driving back to Freeland after her second unsuccessful expedition to Oak Harbor, she was rear-ended and her car was totaled. Somehow, she made lemonade out of a lemon when she got the notion that she could open her own consignment store for babies and young children in Freeland, walking distance from her house.

In November, Ruby's Closet at 1664 Main Street, will celebrate its fourth anniversary. Kari named the store for her first little girl, who is turning five in September, and has been joined by a little sister, Freya, who is turning one.
Kari has lived most of her life on Whidbey, and she had considerable retail work experience before she became a mother. She was working on a beauty license to become a licensed nail technician when she learned she was pregnant with her first child. She completed her certification, had Ruby and worked in a nail shop two days a week.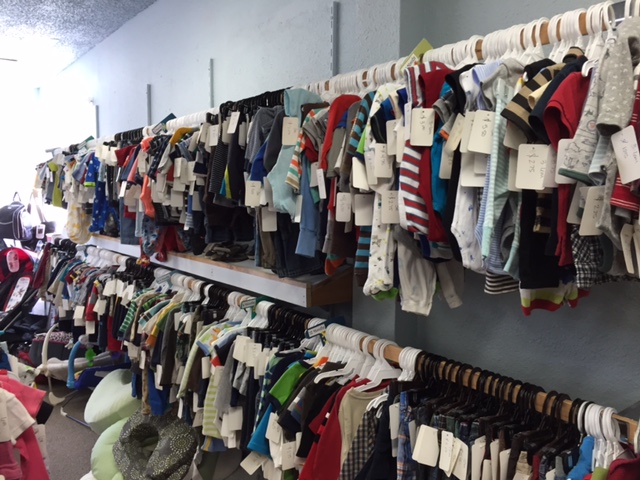 When she found herself without a car after her miserable experience coming back from Oak Harbor, she felt a light bulb go off: "People need a place on the south end to go for baby needs!" She spent the next six months researching consignment stores and asking herself, "What would I want?" Her answers were: good prices, a good selection, and quality merchandise that was clean and new looking.
She started looking for vacant spaces in Freeland and noticed an appropriate one on Main Street. Then some Whidbey serendipity came into play. A good friend asked her how things were going. She told her friend about her idea and about the vacant store front. All that was holding her up was the monthly rent. There was a month to month lease with the first month free. Her friend joyfully announced, "I'll pay for those first two months!"
Ruby's Closet opened in November 2012, and it has largely been promoted through word-of-mouth. Kari says she sees several hundred shoppers a month; many are regulars. Ruby's Closet promotes itself as "A family friendly children's resale clothing store selling gently used clothing (sizes 0-6 and maternity), toys, and accessories for a fraction of the cost new."
In addition to Ruby and Freya playing amidst the merchandise, shoppers are encouraged to bring their children and let them play in the store. Kari has even created a safe, closed space for the little ones; bigger children often enjoy hiding amidst a clothing rack.
In addition to the consignment items, Ruby's Closet offers some lines of quality new toys, and new strollers, car seats and other baby necessities that can be purchased with a "Buy back program," where the items will be purchased back by Ruby's Closet when they are no longer needed. Kari is also proud to offer custom made crib sets and clothing made by Ruby's grandma.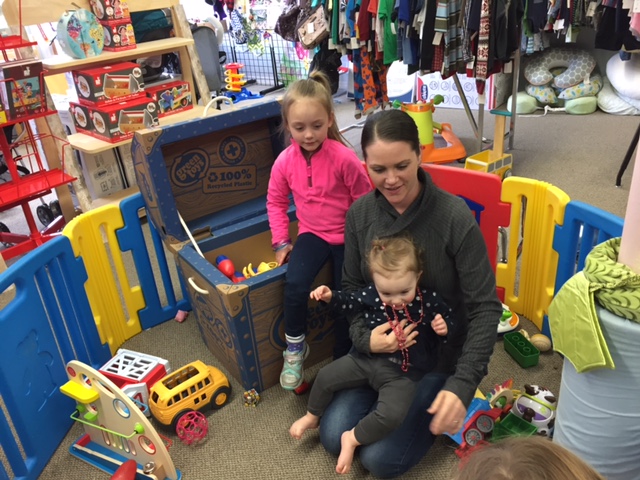 Visit Ruby's Closet, Tuesday – Friday 11:00 a.m. – 5:00 p.m. and Saturday, 11:00 a.m. – 4:00 p.m. p.m.; closed Sunday and Monday. Give Kari a call during store hours if you have any questions about the merchandise: 360-331-6979.