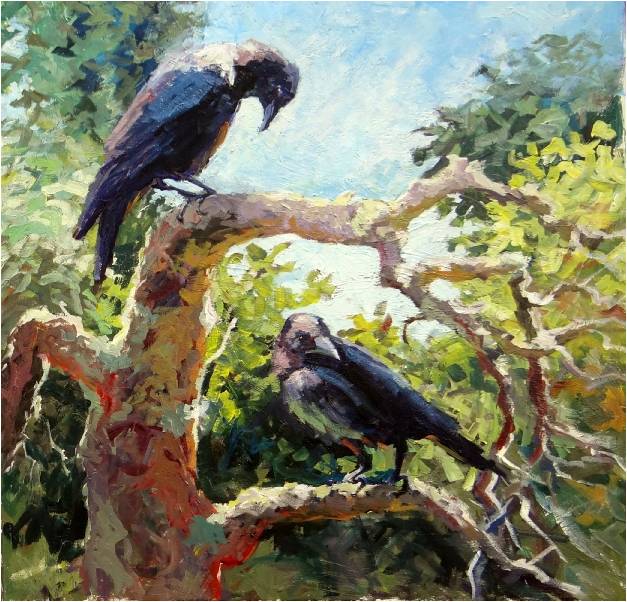 Crows in the Bent Tree, by Dianne Shyne
Trinity Lutheran Community Building,
18341 SR 525. Freeland
Camano Island artist Dianna Shyne will be demonstrating acrylic painting techniques at the Tuesday, March 14th meeting of ASW. From luminous dripping washes to impasto palette knife and painterly brush strokes, Dianna's paintings tap into her Russian Impressionist training to evoke the passage of light and unspoken emotion.
Pursuing her passion for art, Shyne has spent thirty years plus working in acrylic, oil and watercolor and studied for over 15 years with renowned Russian Impressionists. Dianna has exhibited her work in more than 40 solo and two person exhibitions, and won more than a dozen top National awards, including first place in acrylics in The Artist's Magazine 2013 all media competition.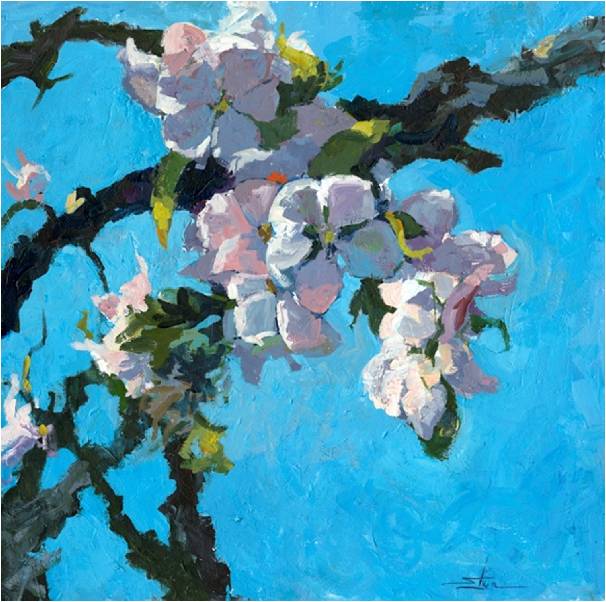 Appleblossom by Dianne Shane
Shyne has given classes and demonstrations around North America, Italy and China. She currently teaches classes in the Pacific Northwest and Canada. Dianna is a member of Women Painters of Washington and is a signature member and past president of the Northwest Watercolor Society. Dianna says,"I paint whatever subject compels me at the moment; whatever is infused with beauty, mystery or drama... . whatever is calling to me."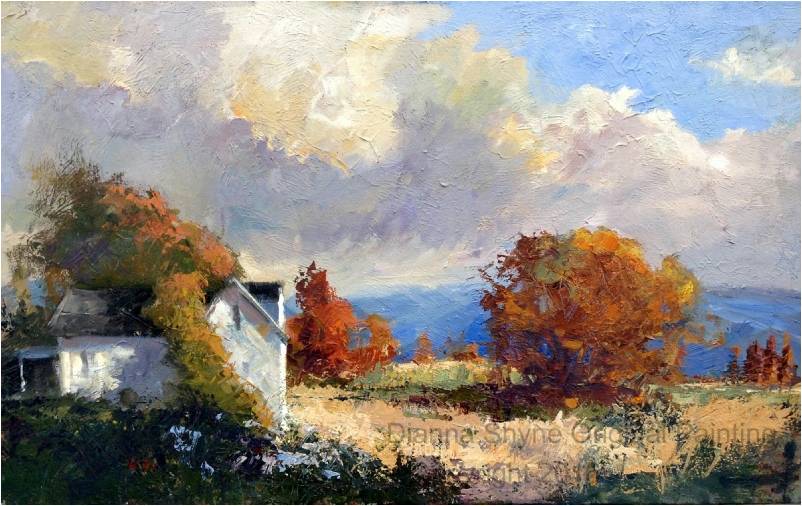 Memories of Fall Light, by Dianne Shine
ASW welcomes painters of all levels and media to join their meetings. We begin with a sack lunch at 11:30 a.m. The meeting will begin at noon with the demonstration at 1:00. Please bring artwork to share or for gentle critique. For more information, please call Deon Matzen at 360-341-1835