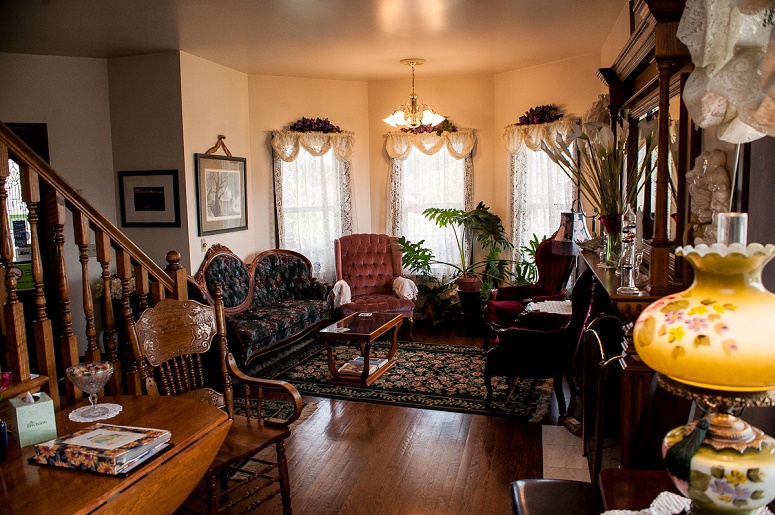 By Carolyn Tamler
---
A special offer by from Dave and Dianne Binder as they celebrate 20 years as Innkeepers in Coupeville After 20 summer seasons, Dave and Dianne Binder have decided that since fall and winter are just around the corner, they want to thank their guests with a 20% discount!
Beginning October 20th through May 20th, every room at the inn will be 20% less. (That's less than the prices they charged two decades ago.) When you reserve your room, simply mention the "20 year discount" to receive this special offer.
---
If you ask the Innkeepers at the Anchorage Inn Bed & Breakfast about the awards they have won, Dave and Dianne Binder are modest about pointing out the number they have received. But, if you visit their website (www.anchorage-inn.com/), you'll see many of those awards listed, including top rankings from Trip Advisor for the 7th year in a row, (listed on Air B&B and Bed and Breakfast.com).
In June, the Binders will celebrate their 19th year as owners of this iconic B&B that was built 28 years ago on a corner in Coupeville that had always been vacant. Due to its location in this historic town, it had to be built to look like it fit into the sea port scene of 1889. At first glance, it looks like a large Victorian home.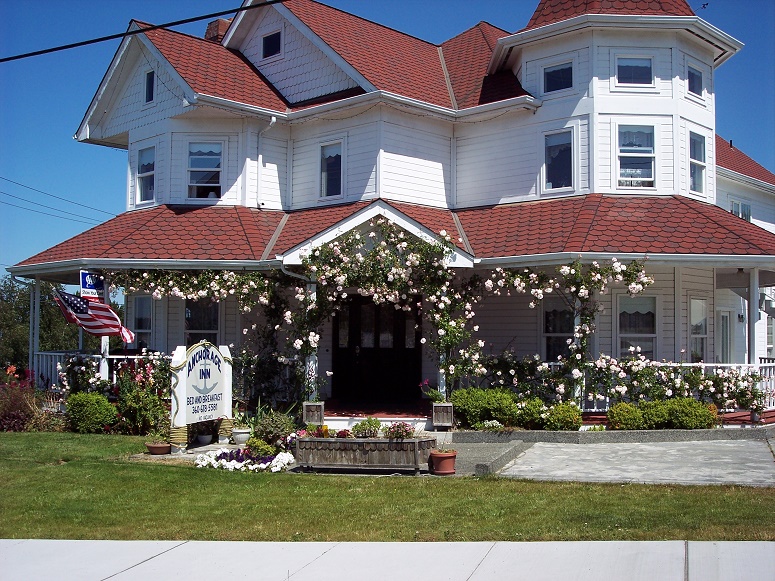 The Binders love Coupeville and have become integral members of the community. Dave notes, "We quickly became established here and we now know someone nearly everywhere we go in the town." Over the years,they have been active members of a variety of clubs and non-profits, and Dianne has served on the Coupeville town council for over a decade.
| | |
| --- | --- |
| In 1999 they founded the Coupeville Lodging Association, with the goal of bringing the lodgings of Coupeville together to share overflow business, learn how to better serve travelers and to divide the cost of advertising their iconic town off the island. | |
Anchorage Inn B & B has an average of 3,000 guests per year; the season height is from mid-June through mid-October. Everyone who has stayed at the Anchorage Inn is quick to notice and appreciate Dave and Dianne's humor, hospitality and great breakfasts. For those who return regularly, the Binders have a special program that provides discounts for returning customers.
The B & B has seven attractive and comfortable rooms and suites. Last year, the Binders completed a two year upgrade that enlarged three bathrooms, added a powder room on the first floor where non-profit clubs meet regularly, replaced all carpeting in the hallways and redid the kitchen floor and their living quarters with wood. The kitchen counter tops were replaced with quartz.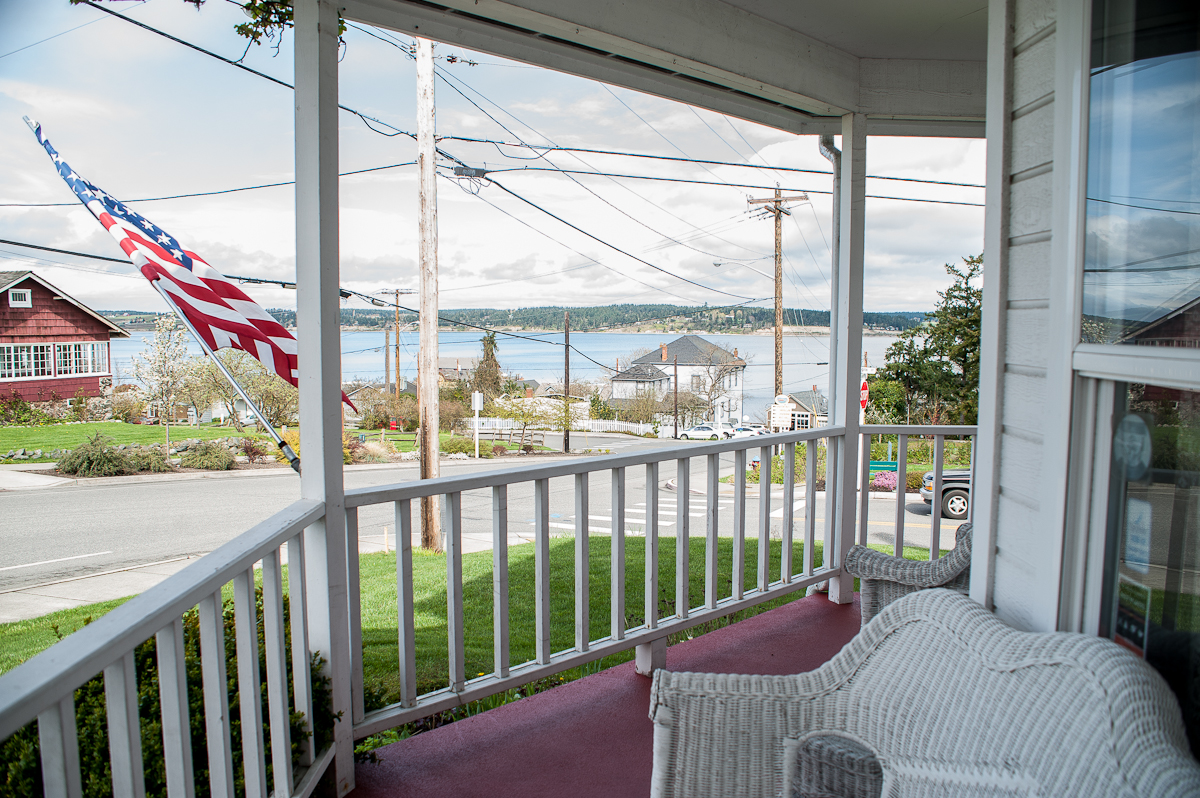 Dave explains, "Our goal was always to offer a high class, yet affordable inn, for everyone to enjoy." Dianne's first thought is always, "Does this meet the Anchorage Inn standard?"
Dave and Dianne have initiated "Inn Keeping 101" classes for those interested in following the road they have traveled. Dave says "To date, we've had 20 couples take our class, and most are now successful innkeepers or can make wiser decisions about their next steps."

When guests from other countries are staying at the Anchorage Inn, the Binders post the flag of that country for those in Coupeville to enjoy. Dave's library of flags now totals 57 countries.



The innkeepers are continually raising the bar to make improvements to keep earning awards and five star reviews. They invite you to remember the Anchorage Inn for your family and friends coming to Whidbey or if someone asks you for a B&B recommendation.
For more information, check out their website, http://www.anchorage-inn.com/, or give the Binders a call at 360-678-5581.