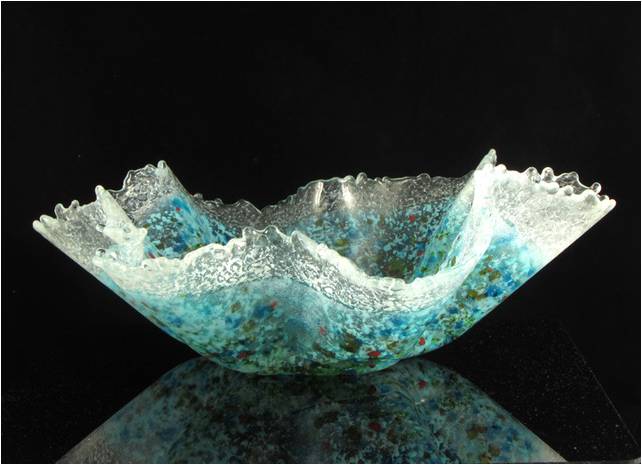 Frittery Bowl by Morgan Bell
Artworks Gallery Features Glass Artist Morgan Bell during May. There will be a First Friday reception at the gallery May 5, 5-7:30 p.m. with light snacks and beverages and live entertainment by guitarist Steve DeHaven. Other Artworks Gallery artists will be on hand to greet visitors during the reception.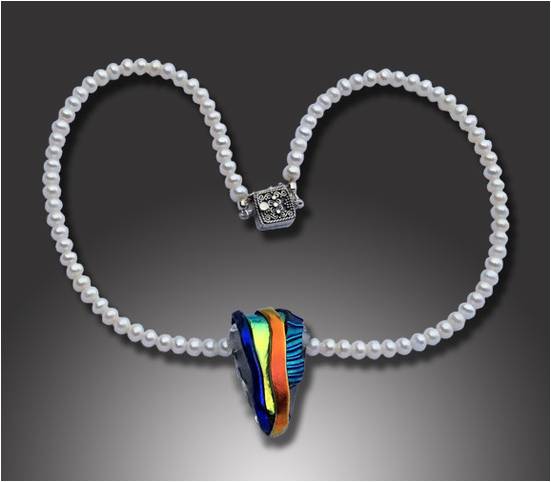 Heartstone Bead with Peals Neckpiece by Morgan Bell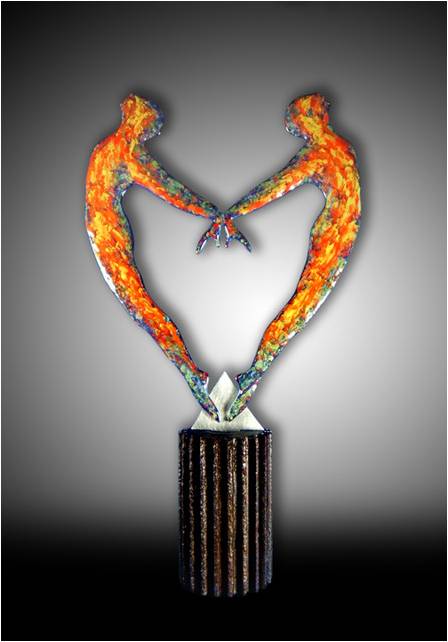 Only from the Heart Can You Touch the Sky sculpture by Morgan Bell
Morgan's unique processes and wide variety of artworks were developed over her 15 years of experimentation and pushing glass to its limits. Her kiln-formed artworks include standing sculptures, glass paintings, a unique jewelry line, decorative/functional vessels and decorative home and garden items. During May she will be introducing new cold-fused votive holders and bird feeders, as well as new sculptures."

Artworks Gallery is located on Greenbank Farm on Whidbey Island. For more information, visit the web site: artworkswhidbey.com or call 360.222.3010.