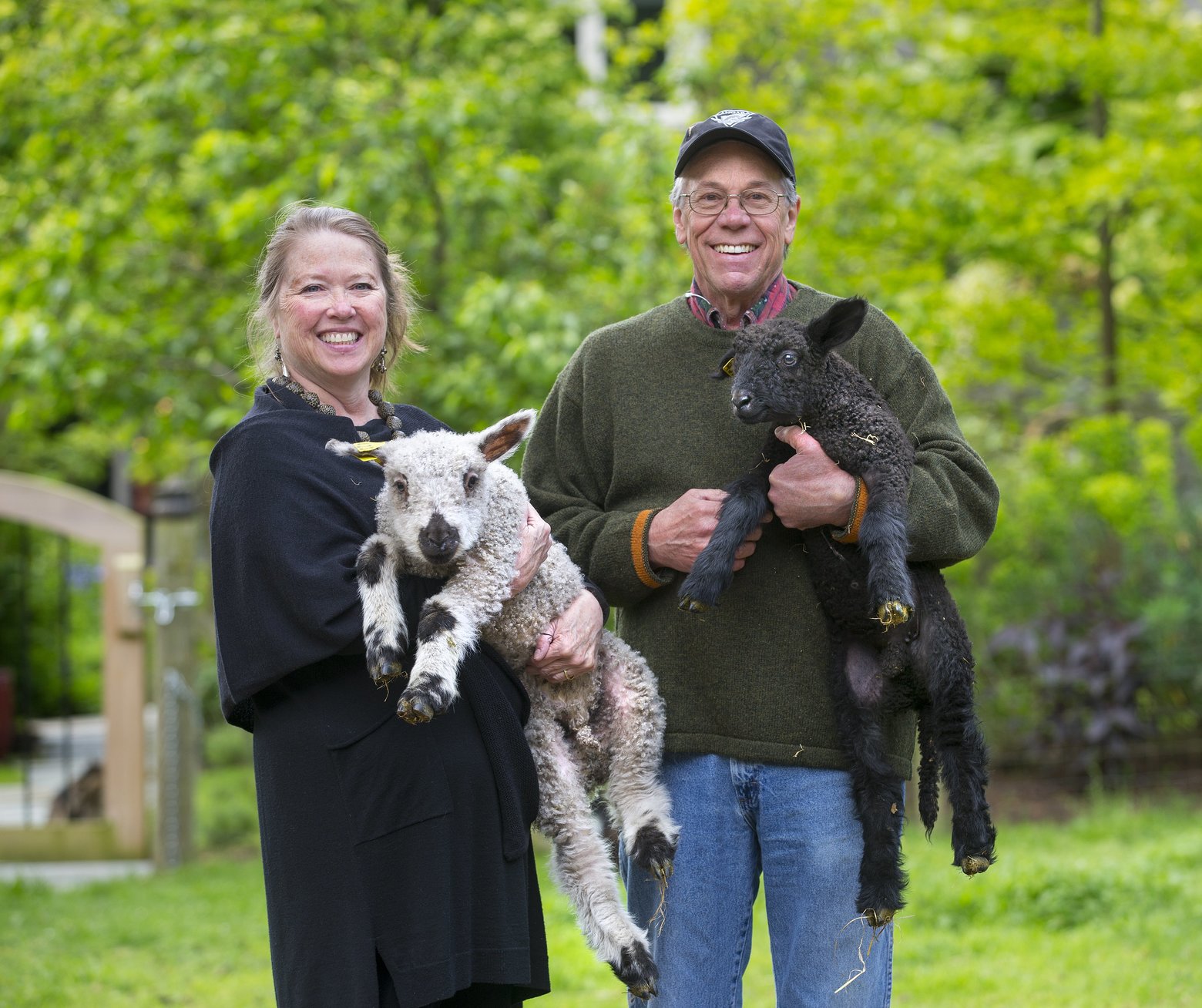 By Valerie Easton, Seattle Times
FROM ITS PERCH on a Whidbey Island hillside, Wild Rose Farm looks out over the wide, blue curve of Penn Cove. If that doesn't sound romantic enough, the farm boasts 30 acres of gardens and open pastureland reached by a long, winding driveway lined with fruit trees. The pastures are dotted with heritage breeds of fluffy sheep, watched over by a vigilant guard llama.
The house on the property is rambling, added on to over the years. Ken and Nan Leaman raised their four children here, and now the kids are bringing the grandchildren back to visit. Nan is a fabric artist, and Ken a retired vet who practiced in the nearby historic town of Coupeville. The sheep, chickens and geese; the trees, vegetable garden and natural beauty of the place are a reflection of their lifelong interests and hard work.
The original garden was stuffed with trees and shrubs growing too close to the house, a chaos Nan describes as "higgledy-piggledy."

Eleven years ago, the couple hired Seattle landscape architect Keith Geller to sort it out, which he's done piece by piece as time, energy and budget permitted. "Keith deleted what we didn't need, and added structure to what was already here," explains Nan of Geller's continuing role in shaping the property's pathways and plantings.

Circles, like this one at the entrance to the vegetable garden, are a recurring theme, connecting the various parts of the garden and inviting family and visitors to pause and enjoy the plants and views. (Mike Siegel/The Seattle Times)
Geller removed old shrubbery and trees to open the place up to sunlight and views. Some mature trees were carefully preserved to form the backbone of the gardens, including firs, a parrotia, weeping Alaska cedar, katsuras and evergreen magnolia. He designed a series of gardens to meander around the house, creating plant-rich views from every window. He added evergreens for winter; perennials for bloom and texture; and plenty of Nan's favorites, peonies and roses. Much of Geller's work lies underfoot, in tumbled bluestone pavers and pathways, Asian millstones and a spacious stone-slab patio off the kitchen.