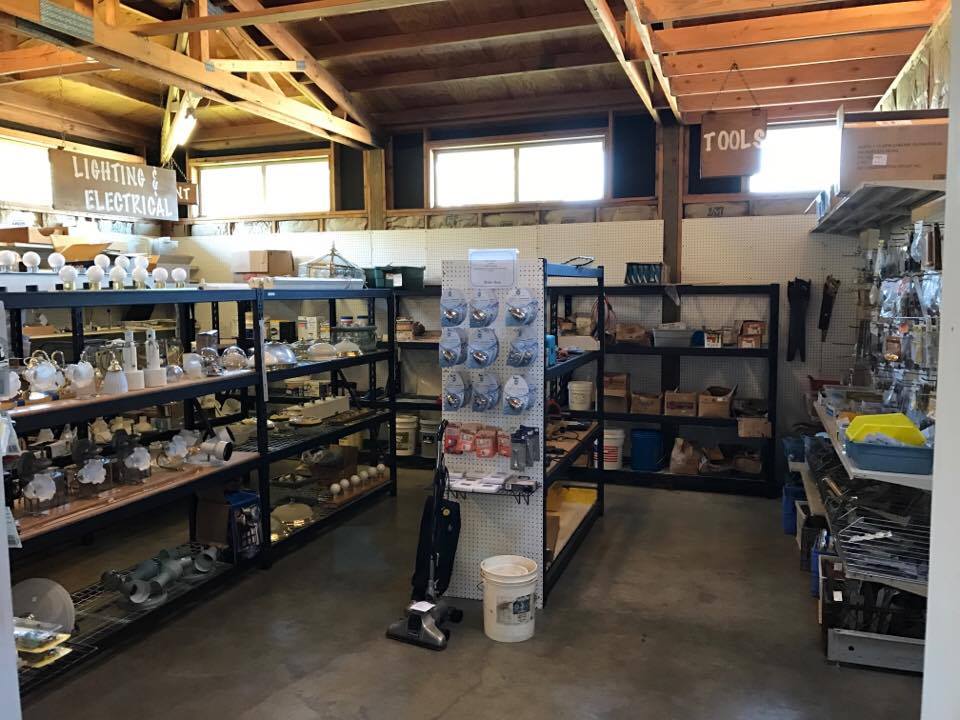 By Carolyn Tamler
"If you are in need of a couch, a refrigerator, a range etc. and you don't want to break the bank to get one, look no further than the Habitat for Humanity Stores," says Freeland Store Manager, Dakota Hanna. He adds, "In addition to used furniture and appliances, we are also a great place to shop for a variety of building supplies."
Last year the Habitat for Humanity Stores in Freeland and Oak Harbor were named 2016 best furniture store by Whidbey News Group.
During the year and a half that Hanna has been the Freeland Store Manager, he has seen a number of significant improvements. It is now open seven days a week, and there is a senior discount on Mondays for customers 60 and over. There is also a new hardware room in the back corner of the store with a good selection of building supplies.
Thanks to the Habitat Stores, a significant number of usable cabinets, sinks, doors, windows and furniture has been kept out of landfills; it's estimated that the Freeland Habitat Store has kept 1.25 million pounds of reusable items out from being tossed in a landfill. Proceeds from the store support Habitat for Humanity of Island County with its home building projects and the mission to end poverty housing throughout Island County.
The Freeland Habitat Store is located at 1592 Main Street (across from the Payless Shopping Center). Hours are Monday through Saturday. from 10:00 a.m. to 5:00 p.m. and Sundays 11 a.m. to 4:00 p.m. The store accepts donations from 10:00 a.m. to 4:30 p.m. during the days they are open, or you can call the store for free furniture pick-ups: 360-331-6272.
Habitat for Humanity of Island County also has a retail store in Oak Harbor at 350 Pioneer Way. The Oak Harbor Store is open Monday through Saturday from 10:00 a.m. to 5:00 p.m. and Sundays 11:00 a.m. to 4:00 p.m.

The Oak Harbor store can be reached at 360 675-8733, or you can email them at store@islandcountyhabitat.com to volunteer, donate, or schedule pickups. The Oak Harbor Store does not carry building supplies.
Dakota Hanna notes that the success of the store is dependent upon donations, volunteers and buyers: "We rely heavily on our volunteers and for this reason we are always in need of new ones, no matter the skill level. If you have a good work ethic and a positive attitude, there's a place for you here" says Hanna. If you are interested volunteering, call the store at 360 331-6272 or email southstore@islandcountyhabitat.com.