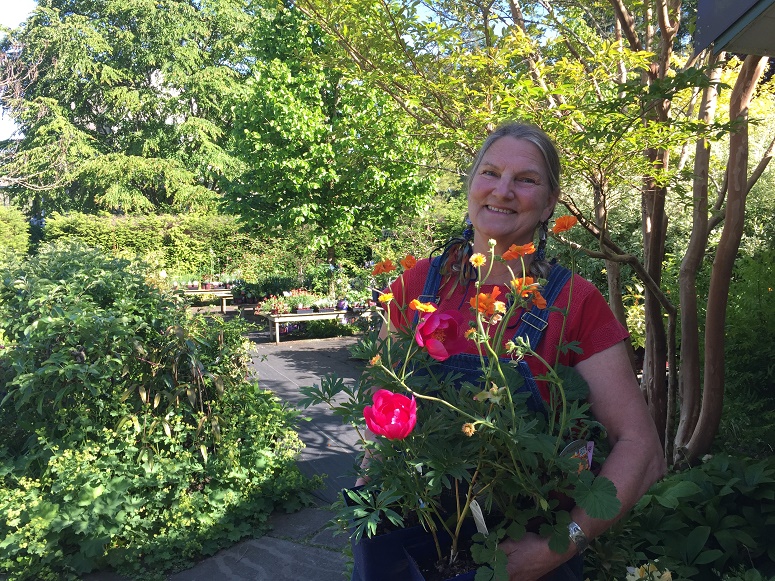 by Carolyn Tamler
Mary Fisher followed her passion and created a lovely nursery more than 30 years ago in Clinton.
Like so many who have come to live on Whidbey Island, Tom and Mary Fisher didn't have a long plan for coming here. In 1983, they were doing commercial fishing and woodworking in Alaska. They decided they wanted to move to a rural community somewhere in the lower 48. Originally, they were heading to Eastern Washington, but a stopover on Whidbey was all it took for them to fall in love with the island.
They bought 46 acres of land in partnership with Mary's brother and split the property between them.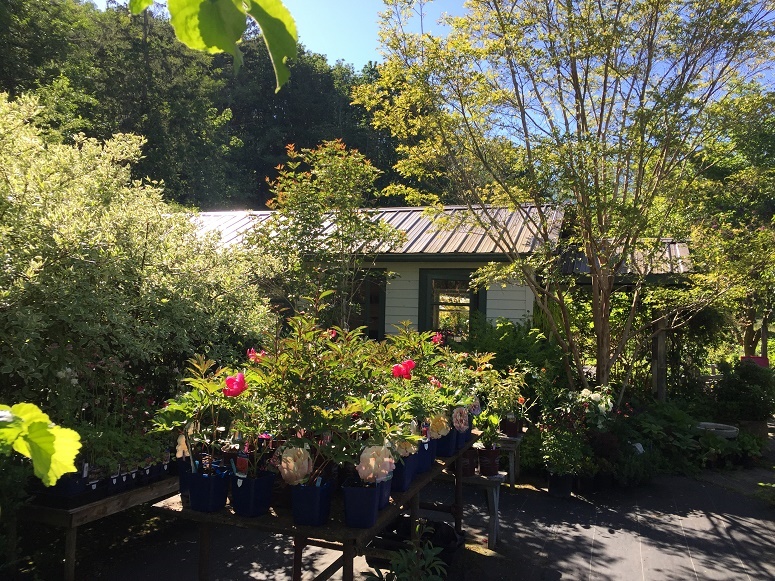 The land on South Whidbey was just what they needed for Mary to have a nursery and for Tom to have a space to do woodworking.
Mary had enjoyed gardening in Alaska, but the property on Whidbey proved to be the right space for her to create Cultus Bay Nursery in 1986. She got additional inspiration for the nursery from a trip to England and Scotland, where she and her sister visited many gardens. She also took horticulture classes at Edmonds Community College taking classes from Dan Hinkley, a renowned botanist.
Cultus Bay Nursery built its clientele through word-of-mouth for the first four years; Mary put out the sign to promote the nursery in 1990.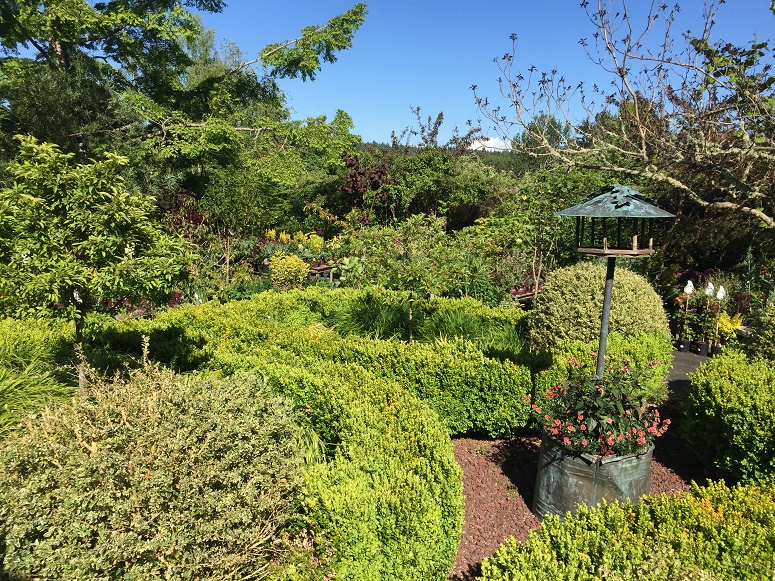 Over time, she developed a loyal group of regular customers, and the nursery continued to grow. In 2008, the nursery was downsized a bit after the recession. Many younger people could not afford to purchase a home.
Her base of customers keeps Cultus Bay Nursery busy, and Mary stays active doing what she loves to do: "I have a passion for gardening." The plants offered at the nursery reflect what Mary enjoys most: perennials, shrubs, trees and vines. She stays tuned into what is good for Northwest gardens, and her years of experience guide her in making appropriate recommendations for her customers. She also comments, "I love education and helping people get the information they need."
Mary has done an excellent job of laying out the plants in attractive patterns. Many people enjoy simply walking around the garden.

Besides selling items from the nursery, Mary does wedding flowers, garden designs and contract installations. She adds, "People can come to the nursery to see older specimens of plants so it's easier to envision what a gallon size plant will become".
She has also created a popular email newsletter that currently has 1,800 subscribers. She often hears back from her readers: "We love your photos and the information you share." Another comment often told is "Plants we have gotten from you grow better than any others I've planted". Mary attributes that to the care they get at the nursery.
In addition to their garden and woodworking businesses, Tom and Mary are very involved with the community. Ten years ago, Mary created WIN (Whidbey Island Nourishes), that provides nourishing meals for low income youth. Tom is a well-known musician on the island, and often participates in concerts that provide funding for other local musicians who need help to become established.
The garden season is ramping up, and Cultus Bay Nursery can help you get the plants and information you need to create a lovely garden.
Visit Cultus Bay Nursery, 7568 Cultus Bay Road in Clinton Thursday through Sunday, 10:00 a.m. to 5:00 p.m. from now till the end of September. If you'd like more information about Cultus Bay Nursery, give Mary a call at 360-579-2329. You can also reach Mary at Instagram @cultusbaynursery, Facebook (Cultus Bay Nursery). You can sign up for the newsletter by going to www.cultusbaynursery.com