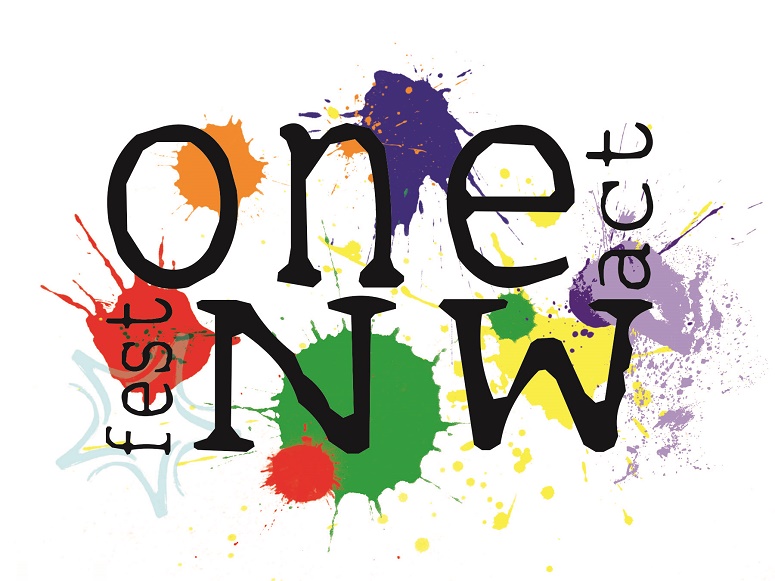 Langley, WA: Whidbey Island Center for the Arts (WICA) presents its third annual One-Act Fest Northwest, June 9 – 24, 2017. This year's festival is larger and more diverse than ever, offering eight mainstage performances, three educational workshops, and three world premieres! Each mainstage performance will feature six short plays, tales which explore the realities we create and how they collide, throwing us "off kilter." In fine Fest fashion, the results can be poignant, wacky, heartbreaking, thrilling... always fascinating.
On the Mainstage: Fridays & Saturdays at 7:30 p.m. / Sundays at 2:00 p.m.
Dr. Fritz or: The Forces of Light, by David Ives – directed by Elizabeth Herbert
A souvenir salesman sets up a second business as a doctor. Or is it the other way round? Is the good doctor a snake oil salesman or a guide to the other side? Get your very own souvenir of the surreal.
Trifles, by Susan Glaspell – directed by Phil Jordan
A murder investigation reveals the hidden lives of a farmhouse wife and her silent spouse. Some things are not to be trifled with.
The Final Interrogation of Ceausescu's Dog, by Warren Leight – directed by Phil Jordan
A revolutionary seeks justice from the dog of a deposed tyrant, but this dog is not man's best friend.
Lives of the Saints, by David Ives – directed by Gail Liston
Two old church ladies cook up a funeral feast, but neither can guess who's actually coming for dinner. An old-style radio sound effects team adds spice to this not-so-solemn concoction!
Rosa's Eulogy, by Richard Strand – directed by Phil Jordan
A strong woman finds the lengths to which her tolerance of all God's creatures will reach.
Post-its® (Notes on a Marriage), by Paul Dooley &Winnie Holzman - directed by Laura Berkley Boram
This homage to Love Letters explores the moving and hilarious ups and downs of a life together.

WICA is proud to present as part of this year's festival a Local Women Playwrights Spotlight, Tuesday, June 13 & Wednesday, June 14 at 7:30 p.m., featuring the original work of outstanding local artists:
The Oyster, written and directed by Aleah Stacey
Questions about sex, love, and intimacy arise as two women who have been watching each other finally meet. Welcome to the Hotel Red. See WICA's mentorship program in action, as Ms. Stacey, a talent you know from our very stage, gets into the director's chair for her own piece, under the guidance of Shelley Hartle.
An Interview with Krump's Cat, by Dianna MacLeod – directed by Elizabeth Herbert
What happens when a pampered orange cat meets a truth-seeking cleaning lady at the top of Krump Tower? Hedgebrook alumnae and Whidbey Life Magazine editor Dianna MacLeod presents a fiendishly feline perspective on politics.
A new feature of this year's festival is a workshop-to-performace piece for seniors:
Schools of Thought, written and directed by Teresa McElhinny, based upon a story by Jim Freeman.
Is a "point of view" something we shop for...or intrinsic to our being? With so many philosophies competing for our allegiance, how do we choose where we belong? Teresa McElhinny crafts a piece inspired by seniors carrying lifetimes of experience with shifting points of view.
The Festival also will offer educational opportunities for all ages:
Introduction to Actingwith Gail Liston, Monday, June 19th at 7 pm
· Introduction to Directing with Phil Jordan, Tuesday, June 20 at 7 pm
· Costuming for Community Theater with Mira Steinbrecher, Wednesday, June 21 at 7pm
For complete festival information and to purchase tickets, please visit the official website: www.oneactfestnw.org or call the box office at 360-221-8268.

Mainstage Festival Performances: Fridays & Saturdays at 7:30 p.m. / Sundays at 2:00 p.m.
Adult $22 / Senior $18 / Youth $15 / Military $18 / Matinee $15
Local Women Playwrights and Directors Spotlight: June 13 & Wednesday, June 14 at 7:30 p.m.
All Seats $12
Workshopped World Premier: Wednesday, June 14th & Wednesday, June 21st @ 2:00 p.m. in Zech Hall
Pay-What-You­-Will
Whidbey Island Center for the Arts is a registered 501(c)3 non-profit organization serving the community of South Whidbey Island and beyond. WICA's mission is to inspire, nourish, and enhance the artistic, social, and economic well-being of the community.