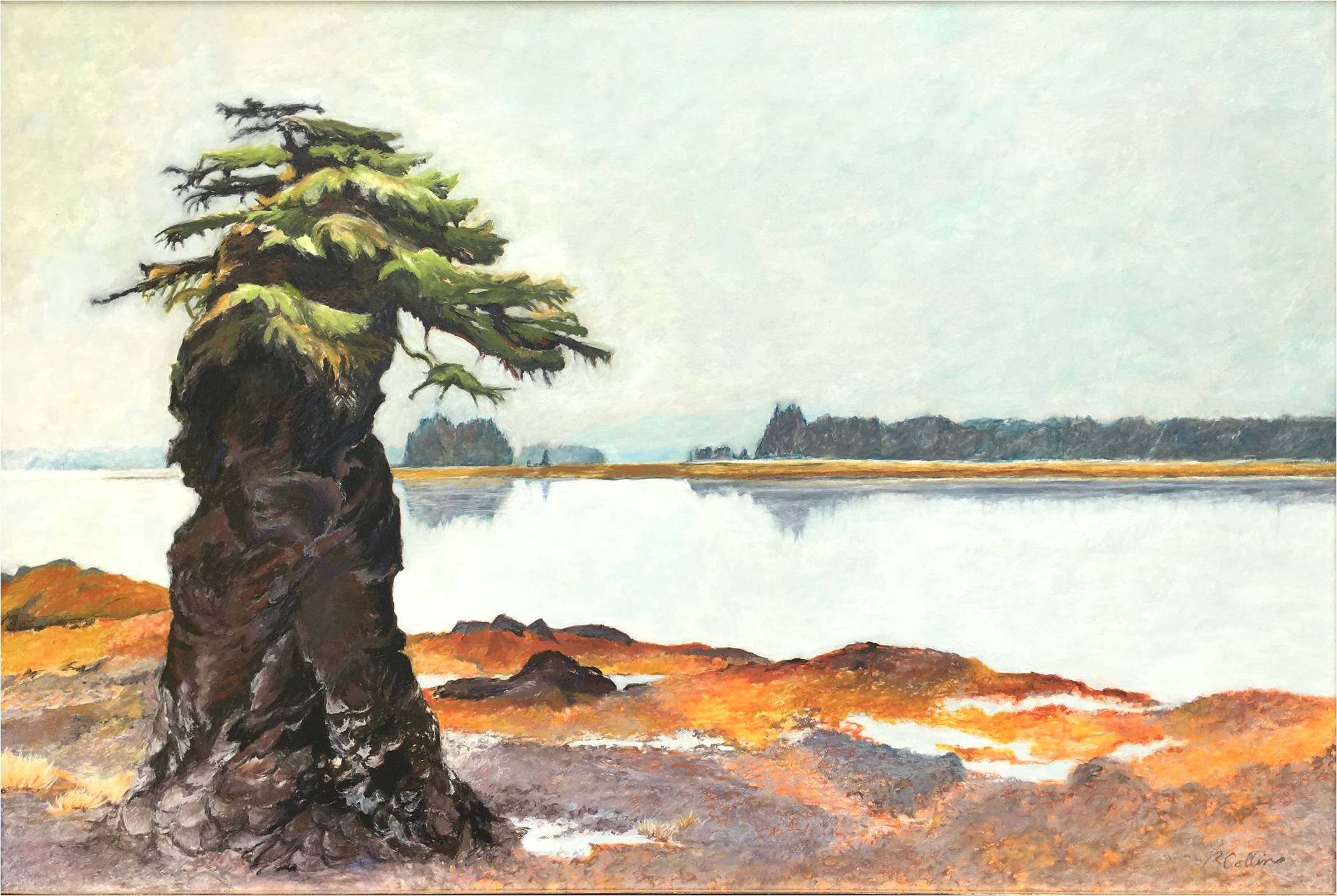 ---
July 1 - 31
Artist's Reception
Saturday, July 1st from 5 to 7pm
During Langley's First Saturday Art Walk
Light refreshments will be served
---
Rob Schouten Gallery is very happy to present Sailing to Alaska - new oil pastel paintings of the NW Coast by Rebecca Collins. The show opens July 1 and runs through July 31. A reception for the artist will be held on Saturday, July 1 from 5 to 7 p.m., during Langley's First Saturday Art Walk.
Painter Rebecca Collins says, "I learned to be still and watchful on this trip. Each evening we would be anchored in a quiet cove and witness only the sounds of water, wildlife and the changing colors of the sky. Everywhere one looked there was evidence of glacial advances and retreats. Rugged mountain tops ground into smooth mounds. Rocky shorelines raked by boulders trapped in glacial ice, then stained with the movement of the tides. I was surrounded by rocks and confronted with an immense passage of time."
With these impressions filling a five month, 3500 nautical mile journey up the Inside Passage and down the Outside, from Whidbey Island to Icy Strait, Collins came home and set to work on a series of remarkable paintings that express the artist's sense of wonder and appreciation "of just how vast and old our little corner of the earth is." Ranging from moody vistas to intimate observations of tide pools and sand and driftwood patterns along the beaches, Rebecca Collins oil pastel paintings bring home a feeling of unique fragile beauty.
Working on wood panel the artist explains: "I like using oil pastels because the colors are so rich and easy to blend or layer. You can draw fine lines with the corners or broad strokes with the sides, and thin to a wash for larger areas. The colors are 100% lightfast and painted on high density panels for a very durable, easily framed work."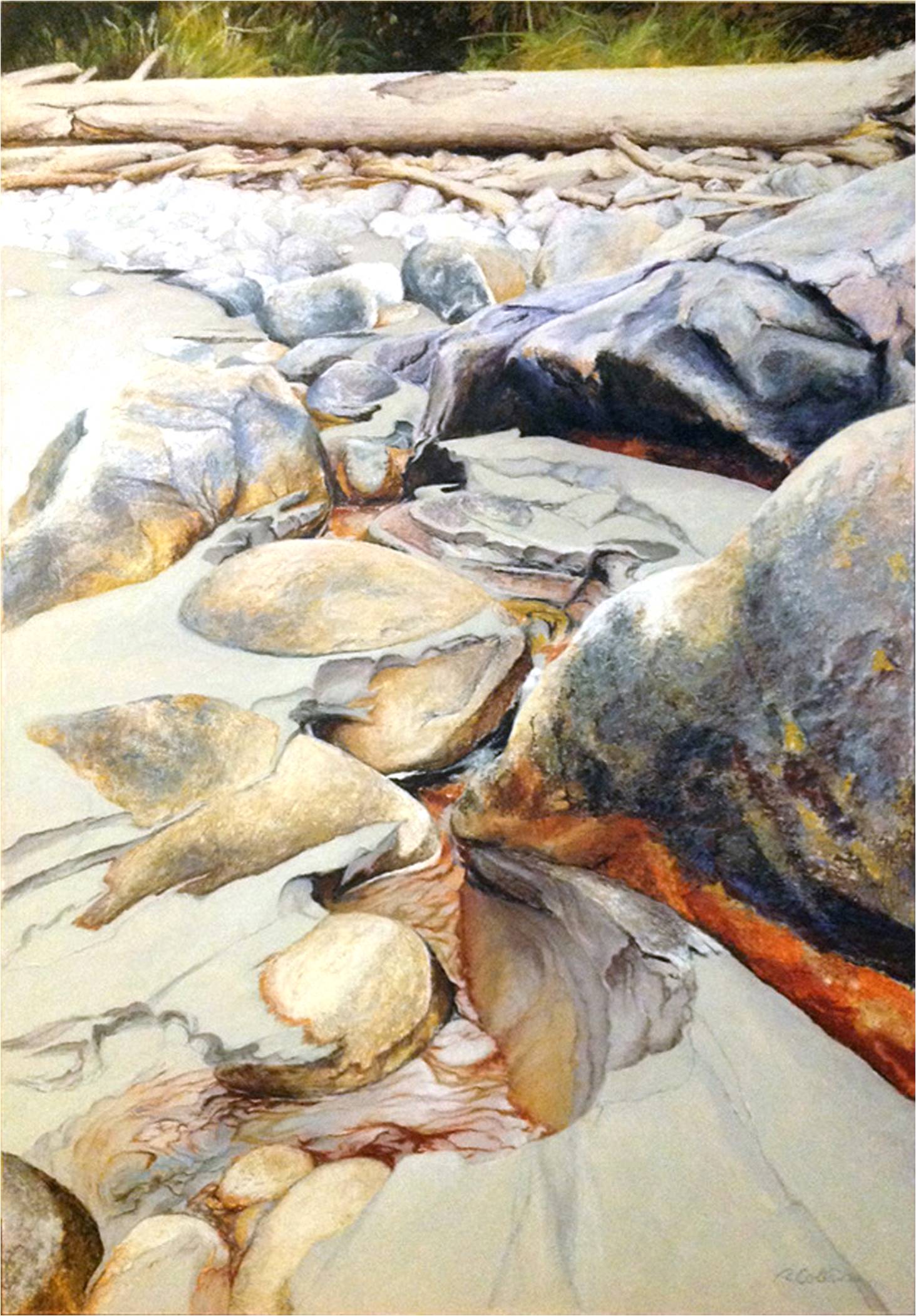 The Sailing to Alaska exhibition opens in conjunction with "Langley's First Saturday Art Walk" when Langley's galleries and shops are open until 7 PM. Featured artist, Rebecca Collins, will be in attendance and light refreshments will be served.
, a premier showcase for Whidbey Island and Northwest artists, is located at 101 Anthes Avenue, Langley WA at the corner of First and Anthes. The gallery is open daily from 10-6. For further information, call 360.222.3070 or email info@robschoutengallery.com