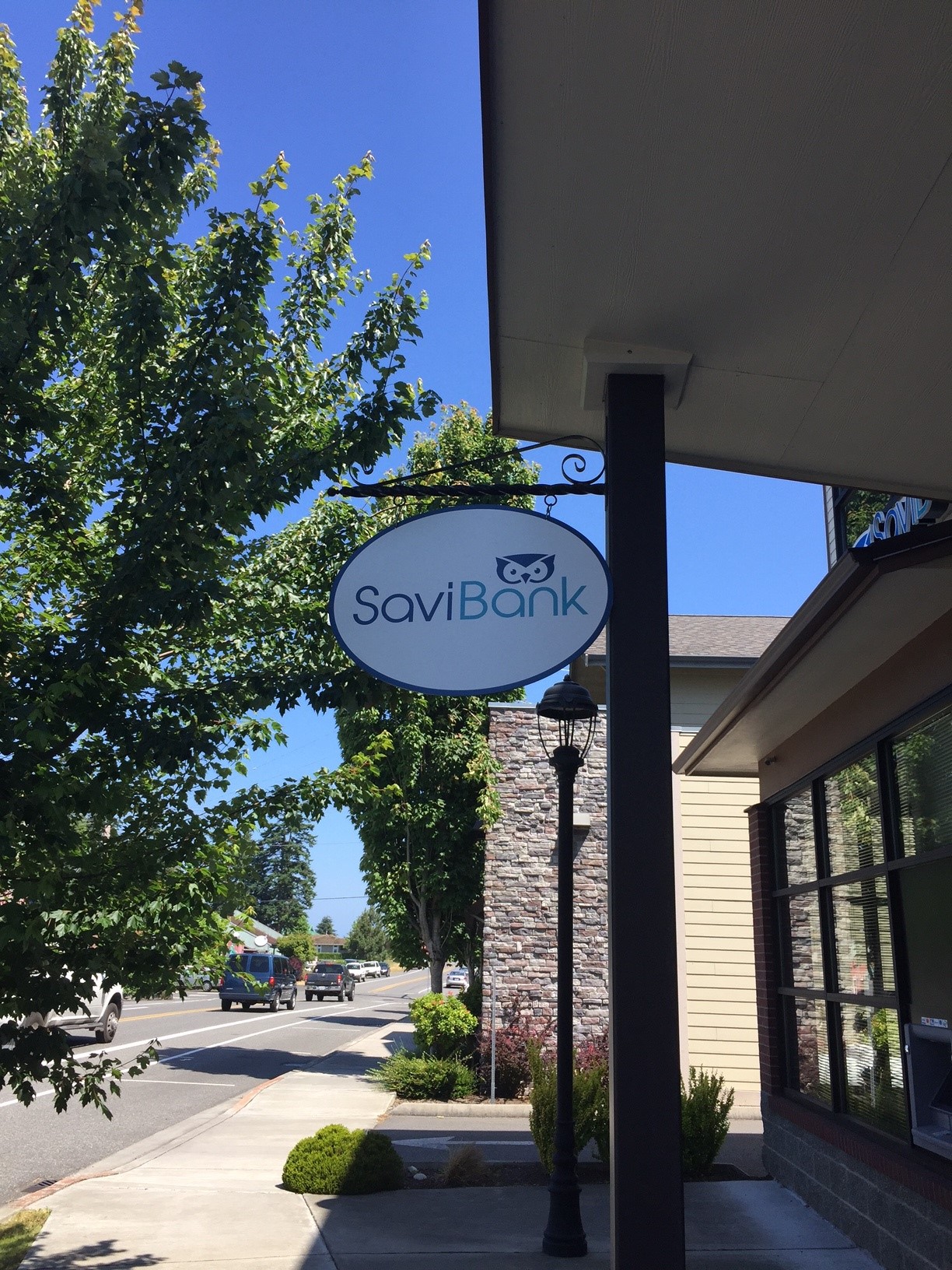 By Carolyn Tamler
Freeland residents were used to seeing restaurants in the building at 5575 Harbor Avenue. When remodeling began on the empty space, people knew something different was coming in there when a deposit window appeared.
In April, SaviBank,a $198 million operation based in Burlington, Washington, opened its fifth full-service branch. They selected Freeland as their South Whidbey location.
| | | |
| --- | --- | --- |
| Lauren Pool, the Branch Manager, believes that SaviBank chose this location because, "The bank recognized the need for true community banking here because there is no longer a small community bank on Whidbey Island." She added, "Our customers have expressed that this is what they miss the most – the personal touch, the ability to call and speak to a live person in the branch rather than a call center, local decision making, and personal familiarity with each and every customer." | | |
SaviBank (formerly known as Business Bank) is a commercial bank chartered in the State of Washington. The bank began operations in April 11, 2005, and in January 2015, rebranded, changing its name from Business Bank to SaviBank. The Bank provides loan and deposit services to customers who are predominantly small and middle-market businesses and individuals in and around Island, Skagit and Whatcom Counties. Those at SaviBank believe they are building a bank that serves the entire community.
The staff at the Freeland Branch includes four individuals whose faces may be familiar to many who live in the community. Candy Anderson is the business development officer and has been in banking for 32 years on South Whidbey; Pam Bickel, has been a banking officer for 25 years and was a branch manager in Langley and in Freeland; Angi Roberts has 14 years of banking experience, and was an assistant Manager in Freeland; and Lisa Izett-Knauer was a customer service representative in Clinton and had co-managed Lind's in Coupeville/Langley/Freeland for 28 years.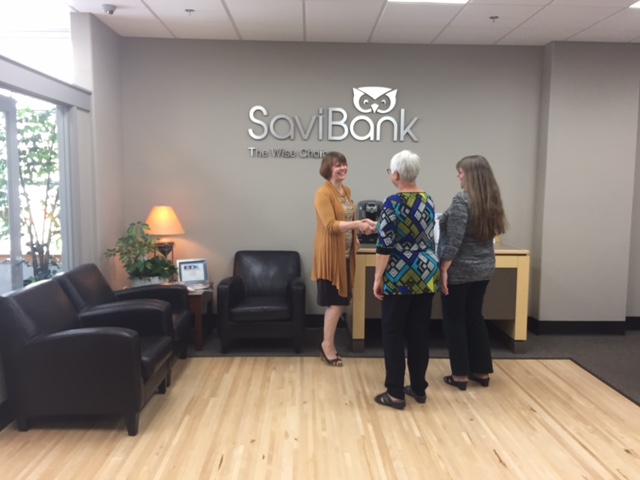 The remodel of the space for this new branch was done by Dennis Marrs, who has built several bank branches for more than 30 years. He is currently handling construction of new branches in Oak Harbor and Bellingham.
With the addition of the Freeland location, SaviBank now has branches in Bellingham, Mt.Vernon and Oak Harbor, with a loan office in Anacortes and the Corporate Headquarters in Burlington.
Even though SaviBank is the new kid on the block, it recognizes that keeping up with technology is vitally important, in addition to the personal service. Lauren notes, "Because of our size, we can adapt quickly to technological changes and improvements, and we will continue to do so."
A wise person from SaviBank also explained, "If you are wondering about the owl in our logo: Since ancient time, owls have been a symbol of wisdom. Being wise is what we strive to be, using our expertise and perspective to help all our customers achieve their goals and dreams. Plus, we think the owl is cute."