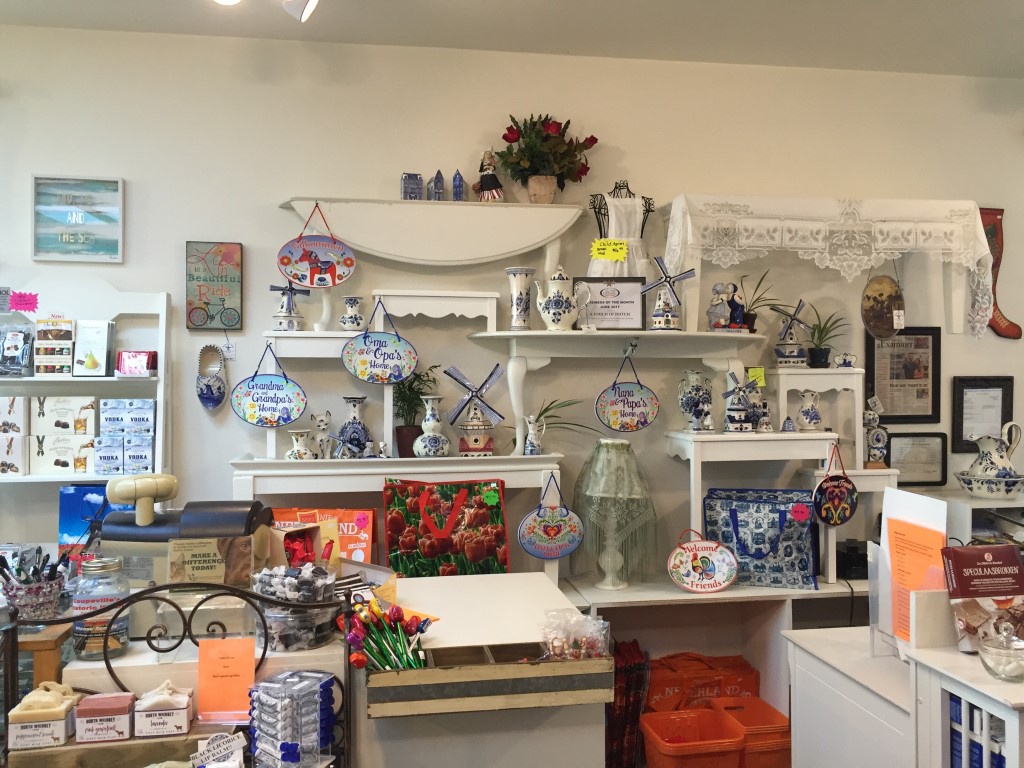 By Carolyn Tamler
A Touch of Dutch has long been known for its amazing selection of Dutch items. The new owner, Janine Verhulst, purchased the store in 2016 from Misty Blanton. Her Dutch husband, Bastiaan Verhulst, frequently works in the store as well and does a lot of the back office work.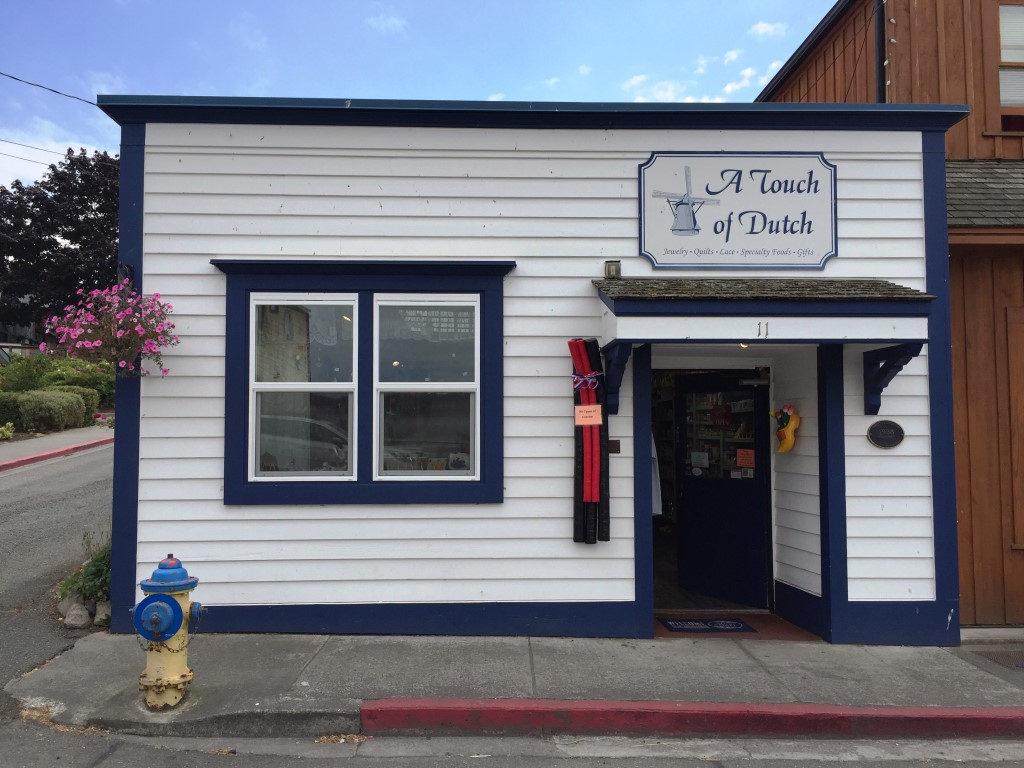 Janine grew up in Seattle. She began visiting Whidbey on weekends in 1994 and 1995, and in 1999 she moved to Coupeville and lived in a home owned by her friend's family. In the ensuing years, she traveled all over the world and lived in The Netherlands and Australia, but she always felt herself drawn back to Whidbey. While in Australia, sailing the "Whitsunday Islands" in the Great Barrier Reef, she met her Dutch/Australian husband, Bastiaan. For a dozen years after they were married, Janine and Bastiaan kept visiting the island during their trips to the USA.
In October, 2015, they decided to move to Whidbey Island. Once they were settled in Coupeville, Janine and Bastiaan saw that A Touch of Dutch was for sale. They agreed that having a Dutch/International shop would be a perfect fit for them. Janine admits now that it's difficult to run the physical store and a website business AND raise two children: "We basically gave up our social life to get the business looking and running the way we want it to, but we still have a long way to go."

For all of the work that has been involved, Janine and Bastiaan now agree that "the store is a hidden gem!" They are enjoying the new connections in the community, and Janine is seeing her customer base grow.

A Touch of Dutch specializes in licorice, and to emphasize the authentic licorice for which the Dutch are known, the store boasts over 90 different types from sweet to salty and also includes licorice from Finland, Australia, New Zealand, Sweden and the USA. They even have licorice lip balm and star anise goat milk soap.
The merchandise offered has expanded to include German, Swedish and Norwegian foods and gifts including Kinder Chocolate, Haribo, Bahlsen cookies and Marzipan. They have also added foods from England, Belgium, France and Italy.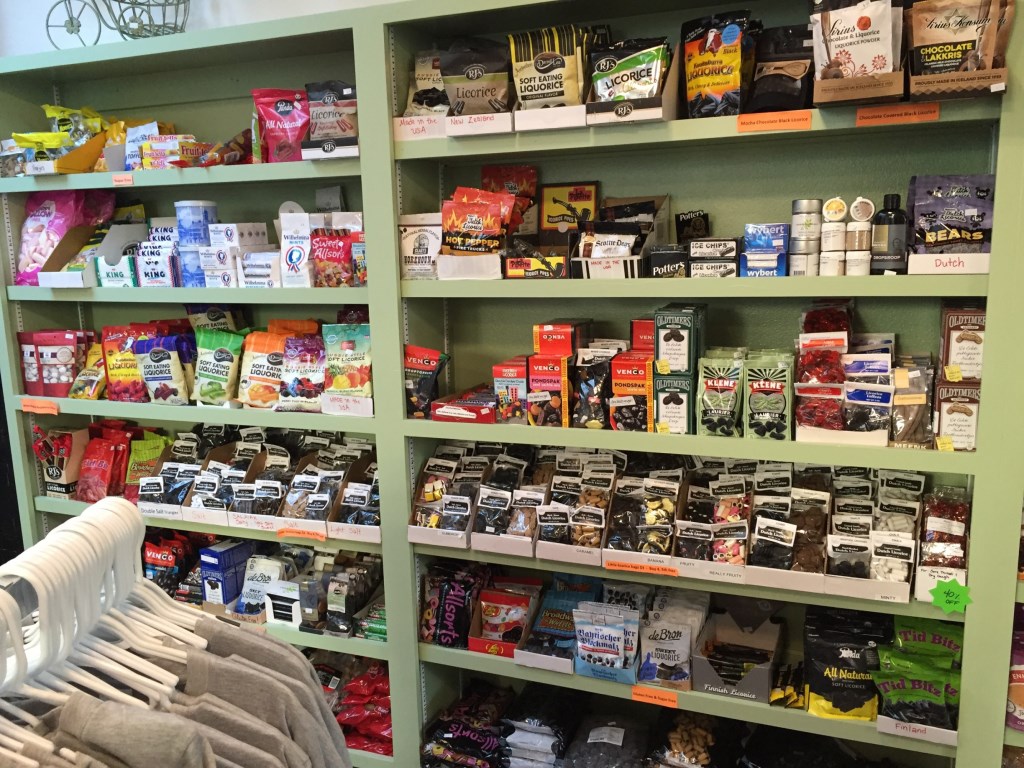 A local favorite for the past 15 years is a high-quality line of hand poured all natural solid lotion bars and skin repair products (made in the USA). Other favorites include hand stamped sea glass jewelry from a local artist, handmade local goat milk soap and many more specialty items. They are also the only retailer of Heritage Lace in a 100 mile radius.
Christmas happens year round with their selection of Christmas ornaments. Janine adds, "We go CRAZY for Christmas/Sinterklaas/Sint! All of our Christmas orders have to be done by July since it is all imported." A Touch of Dutch suggests that customers reserve their holiday treasures early. Items can be pre-ordered on the website in October to make sure everything arrives on time. To avoid shipping charges, just write: "store pick up" in the comments section. Janine notes, "Last year was our first year doing Christmas shipping. It was amazing how many items sold out before they even hit the store!"
A Touch of Dutch is located in Downtown Coupeville at 11 NW Front Street. For more information about the products carried or to order items on line, visit the website www.ATouchOfDutch.com. You can call Janine at (360) 678-7729, but even better, come in and visit the newly remodeled store.