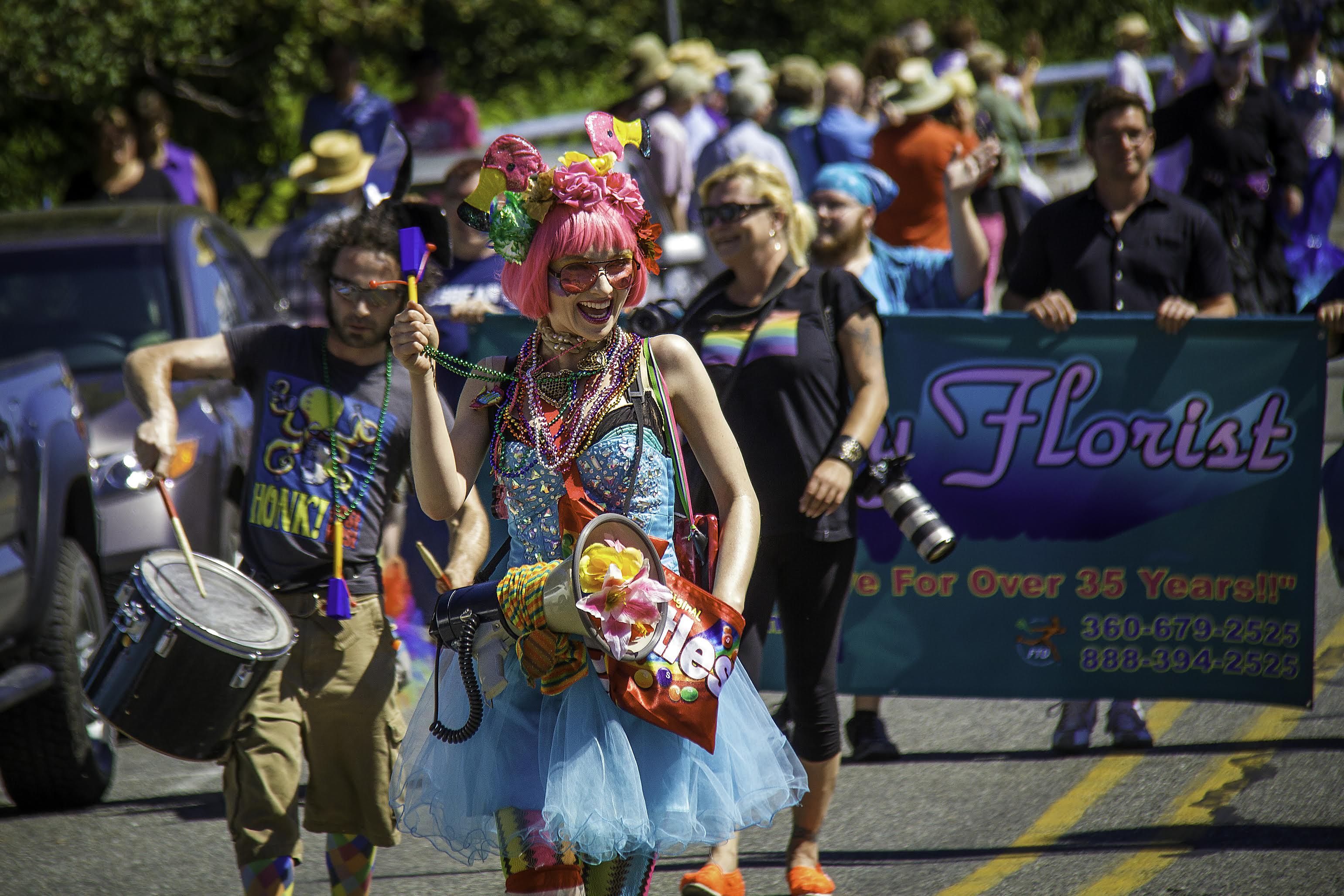 (Photo by David Welton)
Queer Pride on Whidbey (QPOW) hosts the 4th Annual Queer Pride Parade on Whidbey, Sunday, August 13th at 2pm in Downtown Langley, WA.
Celebrating the LGBTQ+ community of Whidbey Island, the group and parade continue to identify as a "Queer" Pride event to be inclusive to community members who live outside binary gender (trans, non-conforming, genderfluid, agender) and sexual (pansexual, asexual, etc.) identities.
Queer is a common umbrella term encompassing the many gender identities and sexual orientations that exist beyond cis-gender and heterosexuality. (Cis-gender is defined as an individual who identifies with the sex they were assigned at birth).
LGBTQ+ community members and allies, as well as local businesses and organizations supporting the LGBTQ+ community, are encouraged to participate by registering to walk or ride in the parade.
Pre-registration for this year's Queer Pride Parade on Whidbey is available online at www.qpowhidbey.com/register. Day-of registration is also available at the former LMS Bus Parking Lot at 565 Camano Avenue, Langley WA. Day-of registration and parade assembly begin at 12-noon on Sunday, August 13th. Registration and participation in the parade are always free.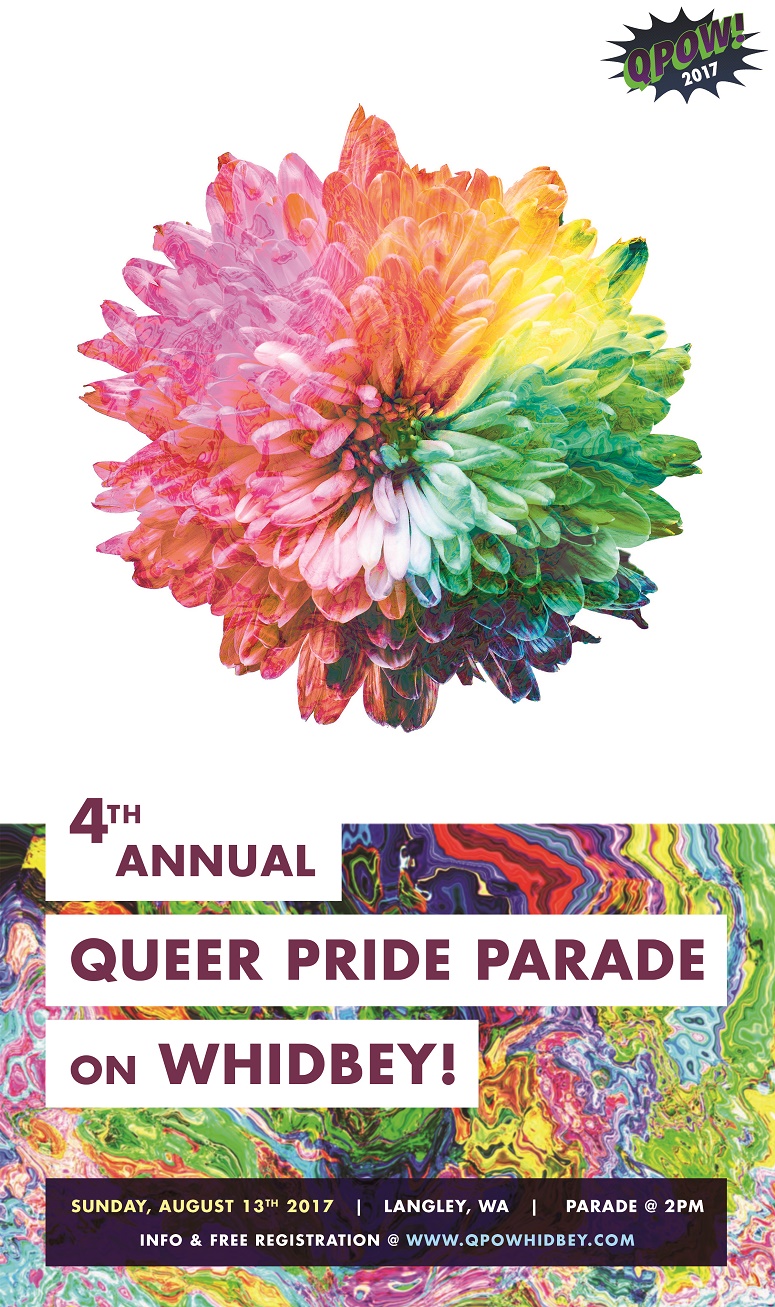 The parade route travels up Sixth Street, right on Anthes Avenue, right on First Street and forward onto Cascade, ending back at the start.
Nominations are being accepted for Royal Family Members to ride in the honorary QPOW Royal Family float. Deadline for nominations is August 1st. Submit at www.qpowhidbey.com/royal-family
There will be a volunteer meeting for folks interested in helping with the parade logistics on Saturday, August 12th at Whidbey Children's Theater from 11am - 12pm. QPOW is still seeking approximately 10 volunteers to join their team.
For more information, folks can visit www.qpowhidbey.com or the Facebook page www.facebook.com/queerpridewhidbey