By Carolyn Tamler
Walking through the door of Critters & Company at Kens Corner in Clinton is the beginning of an adventure. Sometimes bunnies and sometimes kittens are at the front of the store to greet visitors, and a macaw on a branch facing out the window glances around at the people coming in. Walking further into the store, there is a large area with tropical fish, a space for some impressive large and small reptiles, assorted small mammals, birds, and of course, all of the supplies needed to care for the various pet possibilities.
Critters & Company has been owned by the Wilkie family since December 2015, when it was purchased from the previous owner, James Dunn.
Debbie Wilkie is usually at the register at the front, ready to answer any questions. She is quick to notice the children who come into the store and encourages them to pick up the baby animals and make friends with them.
| | | |
| --- | --- | --- |
| | | Debbie's parents had a summer cabin on Whidbey, and she has lovely childhood memories of that experience. She and her husband, Nathan, moved full time to Whidbey from Redding, California, 22 years ago. Nathan got a part-time job, off the island, and he still commutes there when he is not at the pet shop. |
Soon after arriving on Whidbey, Debbie applied for a job at a pet store called Critters & Company that was a few doors down from where the store is located now. Debbie comments, "I always wanted to own a pet store." It took several times of approaching the previous owner, before he agreed to sell the business to her family.
The Wilkies were able to make the purchase with help from Whidbey Island Local Lending (WILL). They have a desire to find ways to give back to the community in appreciation for being able to achieve their dream.
Although Debbie operates as the store manager most of the time, she is often assisted by her family as co-managers and sales specialists, including her husband, Nathan, and their two children, Cody who is 17, and Melody who is 14.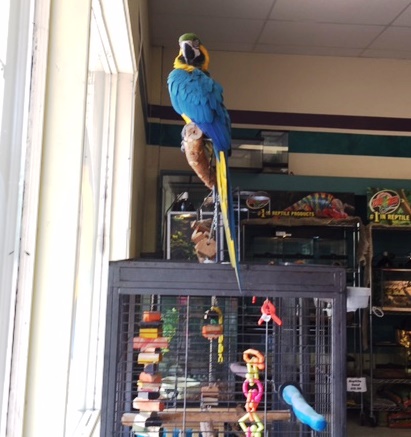 In addition to selling pets and pet supplies, Critters & Company offers a pet sitting business, and it's not unusual to learn that a particular reptile or a bird is at the store while the owners are away on vacation.
Critters & Company is maintaining a partnership with WAIF (Whidbey Animal Improvement Foundation) and with South Whidbey Animal Clinic. Most of the animals sold at the store are rescue animals, rather than animals obtained from breeders. Any animal purchased there comes with a health guarantee and a working relationship with the store and the vet. As Debbie explains, "It's about finding the animal a forever home."
The Wilkies have plans to have their business grow and evolve into a "Clinton Zoo" with a jungle theme for the store. In the meantime, they hope word will spread and more people will stop by to see what is in the store. And, if you have any young children who want to visit with animals, bring them in to say hello to the critters at the front.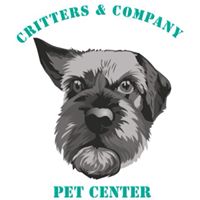 For more information about Critters & Company, visit their Facebook page, or give them a call, at Call (360) 341-1456, or stop by the store in Ken's Corner, Clinton. Hours are Monday – Friday, 9:00 a.m. – 6:00 p.m. and Saturday, 10:00 a.m. – 5:00 p.m. Check their Facebook page to see what critters are available: https://www.facebook.com/critterswhidbey/