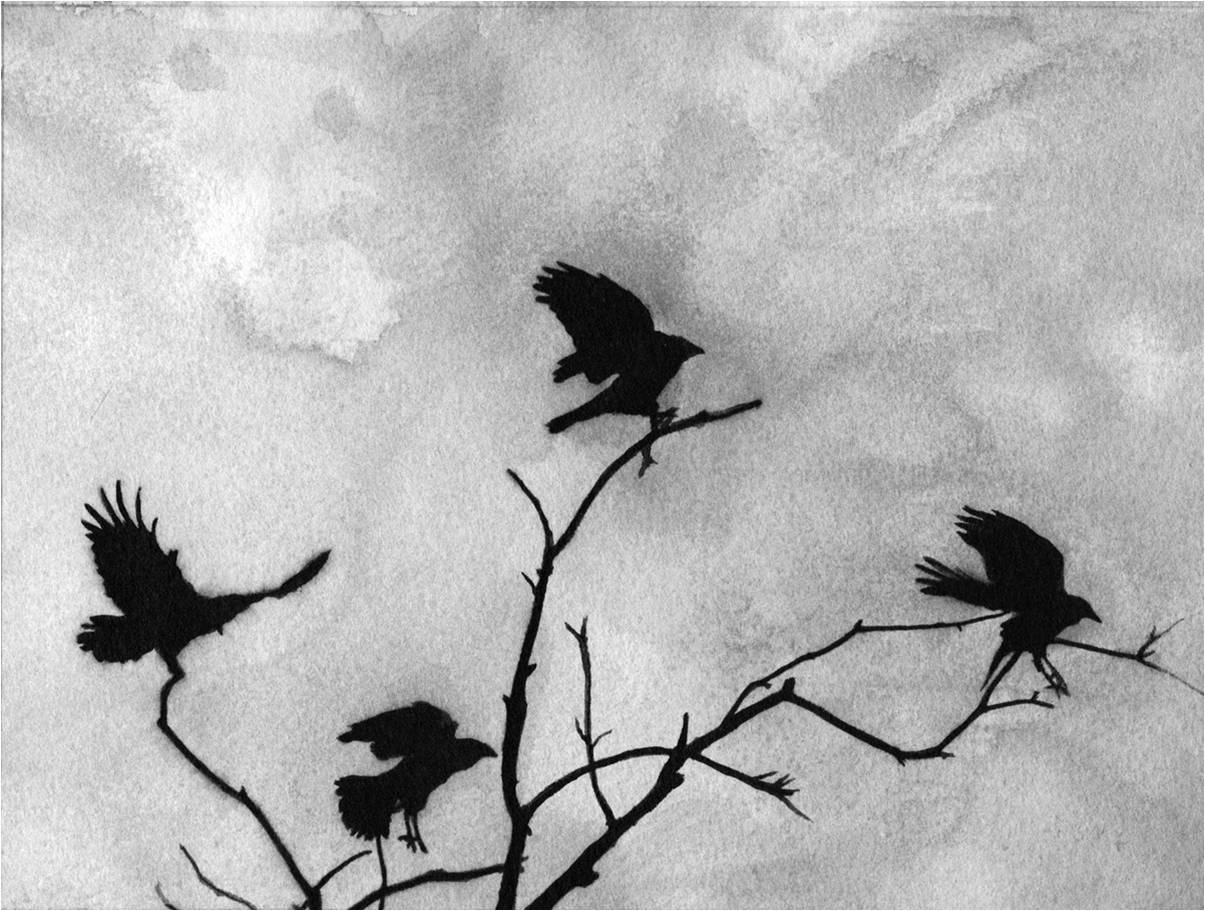 October 1– October 30, 2017
Meet the artist on Second Saturday, October 14, 2017
The spirit of Windwalker's newest work is best described in his own words, "For many people around our world, the changing seasons are a mystical time. The Earth moves through space, constantly changing it's relationship to our sun, determining how days and nights will flow. All living things depend upon the consistency of that journey for life to continue. Each new season carries an inherent feeling that a great promise has been kept when new leaves appear in spring, then change colors and drop in autumn, renewing the soil for the coming years. One day I may be a part of a feather, a leaf or a fawn, and the me that is eternal will see it and smile at the promises kept." This new collection of original artwork focuses on the process of migrations of birds in autumn, following the promise of safety in their winter havens. A second aspect of promises kept is explored in Windwalker's new triptych "Leap of Faith," as well as his latest tapestries.
| | | |
| --- | --- | --- |
| | | |
Please also note that as of this month, Greenbank Farm will be replacing our traditional First Friday event with Second Saturdays at the Farm from 2-5PM. We are doing so in order that more of our community and visitors have the opportunity to join us in our monthly thanks and appreciation event. There will still be light refreshments, music, periodic art demonstrations and creative fun opportunities for guests of all ages. Please check our individual business websites and Facebook pages for announcements.
Raven Rocks Gallery is located at Greenbank Farm, 765 Wonn Road C-101, Greenbank, WA 98253 on beautiful Whidbey Island, WA. For information, and gallery hours, please call 360-222-0102, or visit our website at www.ravenrocksgallery.com. Raven Rocks Gallery is a member of The Whidbey Art Trail, a year-round self guided tour of art galleries and studios.