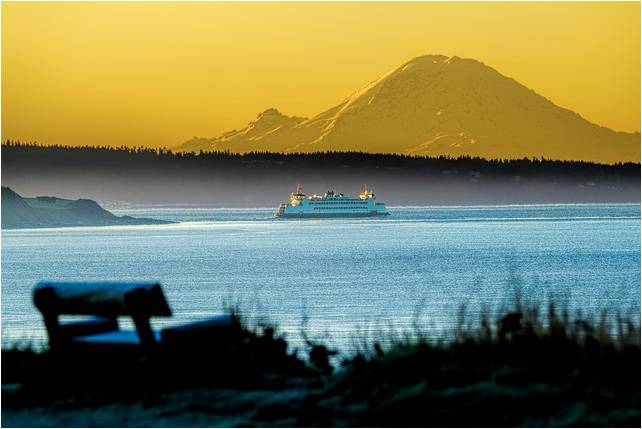 Rainier for Here, photography by Denis Hill
Artworks Gallery features Painter Barbara Marks and Photographer Denis Hill during October. A Second Saturday reception will be held at the gallery October14 from 2:00 to 5:00 p.m. There will be light snacks and beverages and live entertainment by guitarist Quinn Fitzpatrick. Other Artworks Gallery artists will be on hand to greet visitors during the reception.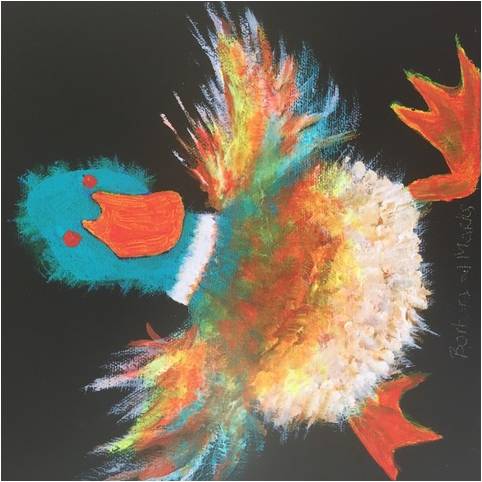 Marks' Duck, Acrylic painting by Barbara Marks
For as long as she can remember Barbara has been recreating the beauty she sees around her through her art. A Whidbey Island resident of 15 years, Barbara delights in the exuberance and movement of the natural world surrounding her.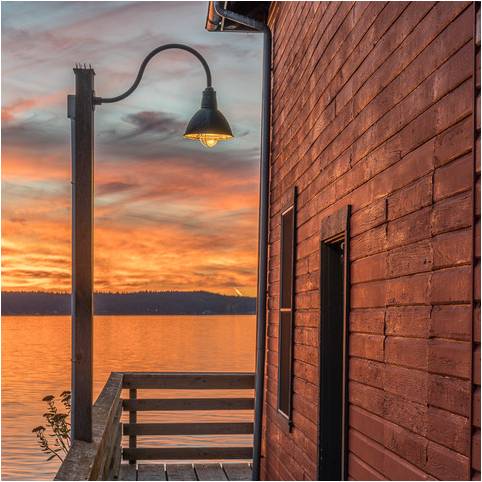 Wharf Light, photography by Denis Hill
Denis Hill has been photographing Whidbey Island since 1998, earning many awards for panoramic and conventional photographs with emphasis on Ebey's Landing National Historical Reserve. Denis strives to evoke the experience of a particular combination of site, light and weather, expressed on aluminum, canvas or pigment prints.

Passage of Light, photography by Denis Hill
Artworks Gallery is located on Greenbank Farm on Whidbey Island. For more information, visit the web site: artworkswhidbey.com or call 360.222.3010.
Open 11:00 am 4:00 pm
Closed on Tuesdays