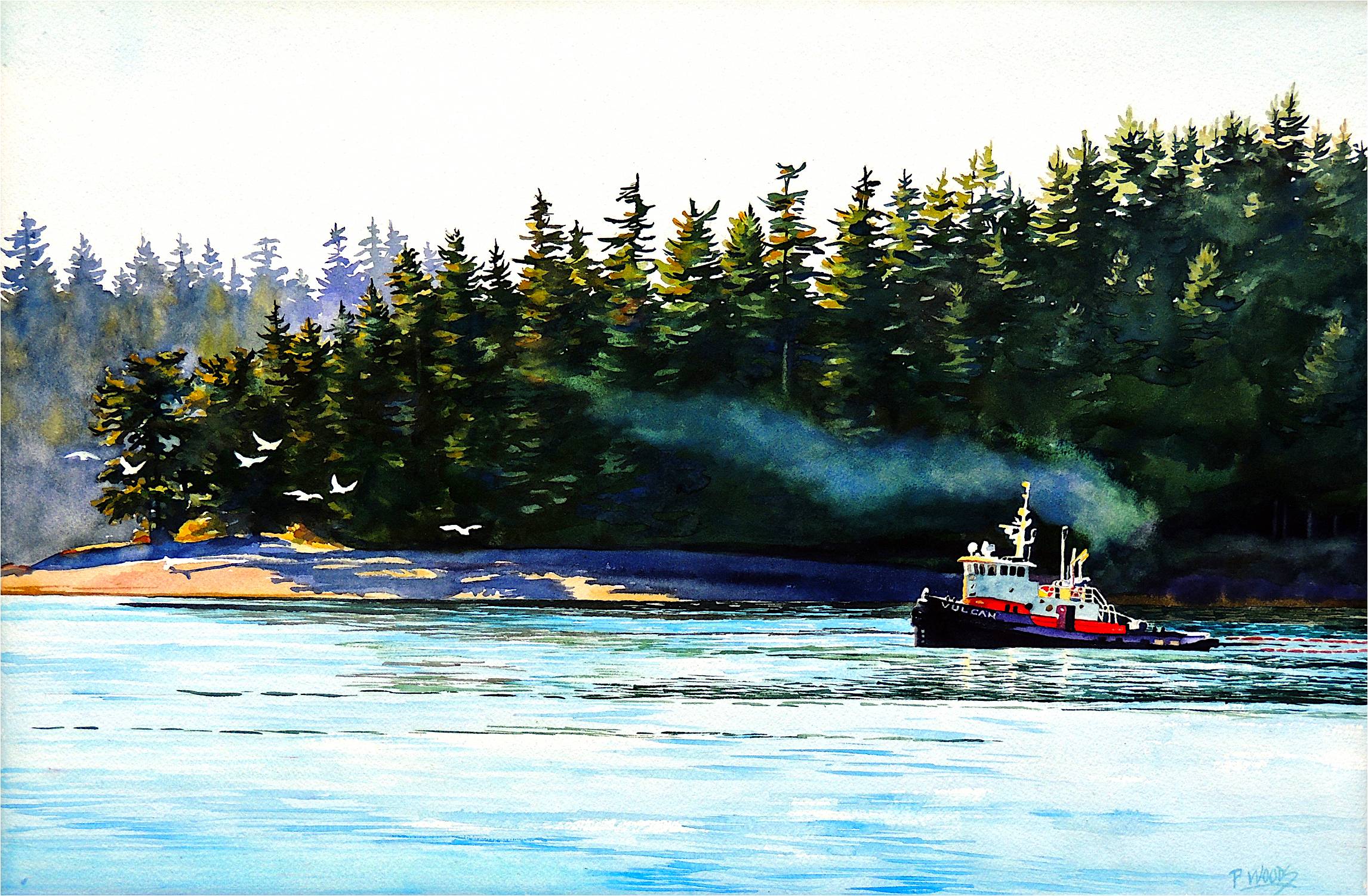 A Morning's Work
| | |
| --- | --- |
| Rob Schouten Gallery is very happy to present new paintings depicting the joys and pleasures of living in the extraordinary environment of the Salish Sea. Watercolorist Peggy Woods captures our love affair with water as no other painter in images that focus on the play of light on water, whether glowing with strong contrast, or misty and moody. | |
Her quiet observation and remarkable touch invite the viewer to celebrate the tranquil dramas that convey the poignancy of everyday coastal life. An avid kayaker, many of Peggy's paintings depict views from low on the water looking to the rocky beaches and forested bluffs ashore. A human element is is often represented in the form of a fellow kayaker, a child exploring tide pools, or a sailboat anchored for the night.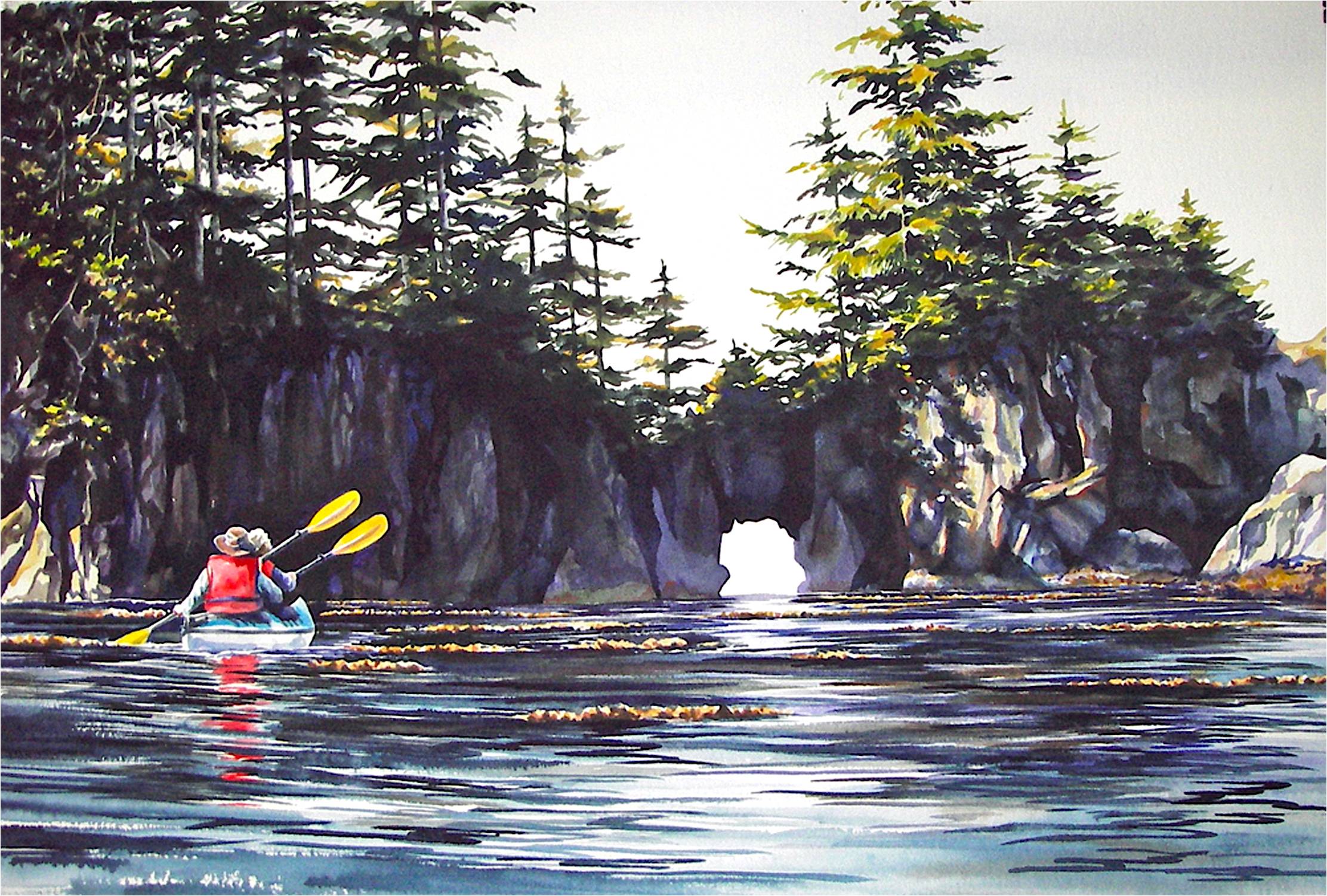 West Coast Paddling
Peggy Woods grew up drawing, painting and exploring the beaches and woods of the West Coast. She spent hours in nature with her sketchbooks and paintbox, developing a deep connection to the natural world and teaching herself to observe and paint the things she loved. Over the last decade, she has returned to her original love of watercolors, recently moving to Anacortes, WA, in order to build an art studio and live in the environment she loves to paint. Her paintings are renowned for realism and detail, but her soulful connection to her subjects is what makes them come alive.
She is a strong advocate for the natural environments she loves to paint, and has donated paintings to national organizations to further their causes. Woods has won numerous awards in national competitions and was recently accepted as a charter member into PRIMA, the Pacific Rim Institute of Marine Artists.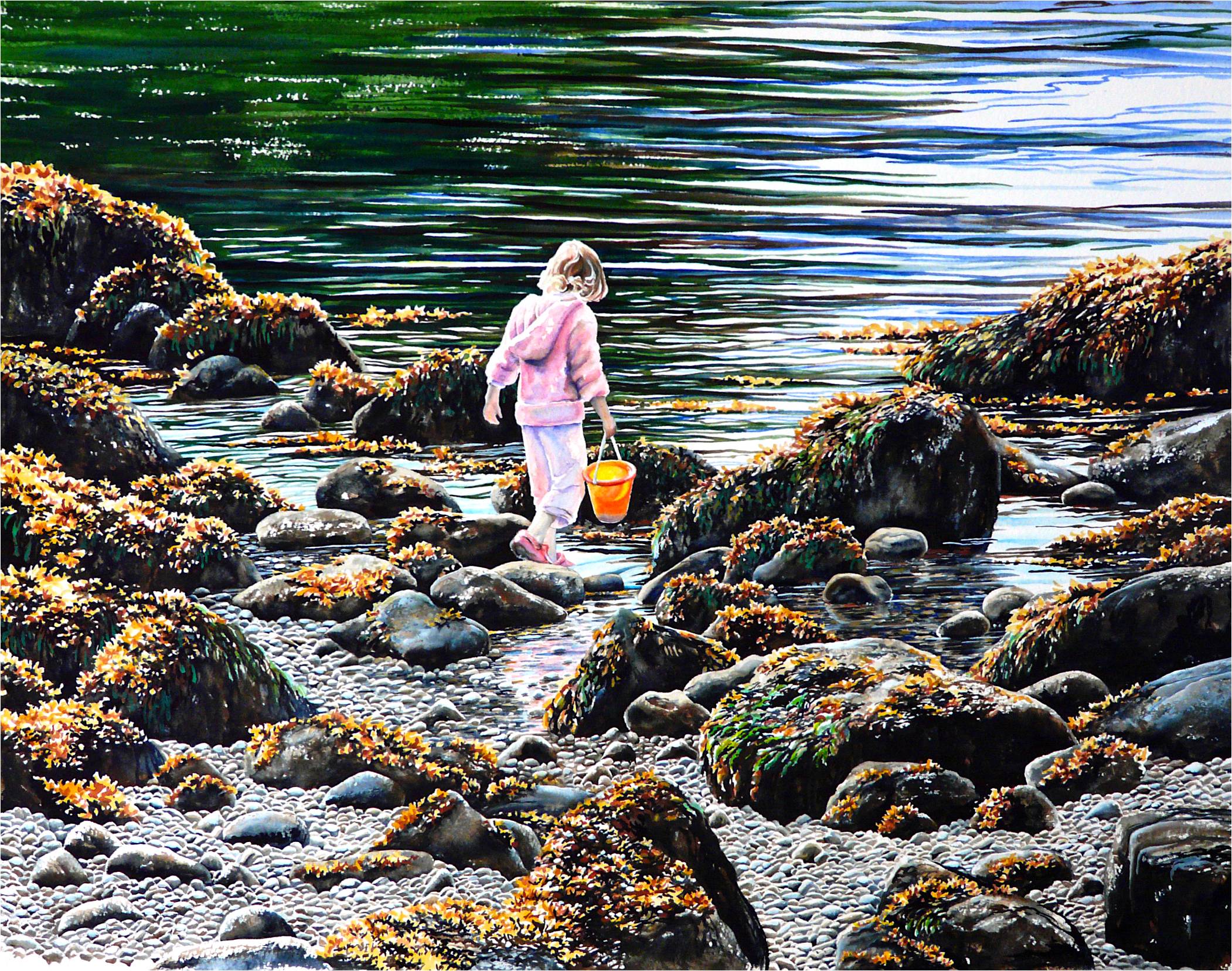 Tide Pool Girl
Rob Schouten Gallery, a premier showcase for Whidbey Island and Northwest artists, is located at 101 Anthes Avenue, Langley WA at the corner of First and Anthes. The Gallery's winter hours are weekends 10 to 5, weekdays 11 to 4, Tuesdays by appointment only.
For further information, call 360.222.3070 or email info@robschoutengallery.com
Rob Schouten Gallery
Connection Inspiration Beauty
http://robschoutengallery.com/
P.O. Box 1596 - mailing
101 Anthes Avenue - Suite B
Langley, WA 98260
360.222.3070
Gallery Hours
10 to 6 - Weekends
11 to 5 - Weekdays
Tuesday by appointment only
On beautiful Whidbey Island!