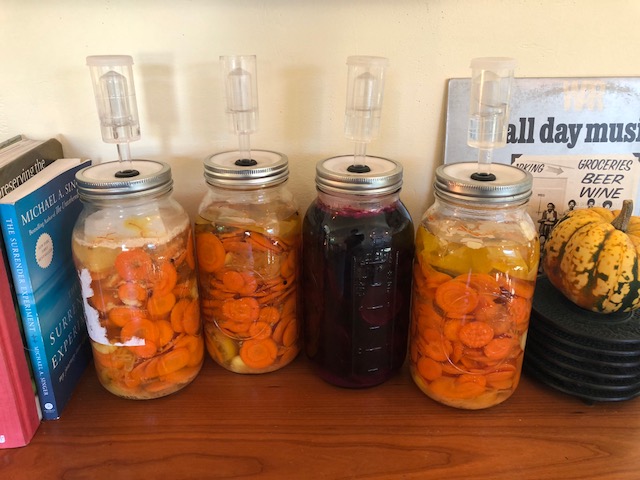 By Carolyn Tamler
Trap Landry had been a chef for many years in New York and had a long-time interest in fermented foods. He left New York four years ago looking for a new style of life in a more rural setting. He discovered Whidbey Island and, in a bit of Whidbey serendipity, his skills were just what was needed for him to become the "Chief Fermentation Officer" for Britt's Pickles in Clinton.
Trap Landry and Sonya Tsuchigane met in Austin, Texas over 20 years ago. They felt a special attraction for each other at the time, but each followed a different path for the next 19 years.

When Trap settled on Whidbey, he began thinking about Sonya again. They reconnected a year ago and began communicating frequently. Trap took photos from the Clinton Ferry and sent them to Sonya as he began encouraging her to come to Whidbey. His invitation was accepted a year ago. They quickly honored the deep love they felt and were married shortly afterwards. They will celebrate their first anniversary in December.
After they were married, Trap and Sonya began talking about having their own restaurant. Trap says, "We knew we wanted to work for ourselves." The two also shared a great deal of knowledge about, and enthusiasm for, fermented foods. While Trap had his restaurant experience, Sonya had earned a Master's Degree in Oriental Medicine. They have a strong commitment to the value of fermented foods for maintaining a healthy life.
Trap and Sonya believe that Anthes Ferments is different from any other restaurant on Whidbey, and maybe in Washington State: "People need to eat more fermented foods to help them repopulate their micro-biomes." Trap explains, "Basically, eating fermented foods helps maintain the healthy bacteria that build the body's immune system."
Sonya adds, "Fermented foods include much more than pickles and sauerkraut. At our restaurant we serve a broad range of ethnic foods from Britain, Wales, Korea, Japan and Germany. People rave about our Cornish pastie, our version of a rueben sandwich (made with sourdough bread, sauerkraut, as well as cheese and a real pickle)." They are working on educating the public about what makes a natural fermented food and are quick to point out, "It's not vinegar."
| | | |
| --- | --- | --- |
| | | Each dish served at Anthes Ferments includes at least one fermented ingredient. Trap's experience as a chef and his knowledge of fermentation results in a broad range of dishes. In addition to the main courses, the menu has pickled appetizers and drinks like kombucha tea and beers that utilize the fermenting process. |
Trap and Sonya also plan to use the restaurant space for educational presentations, musical performances and as a community gathering place.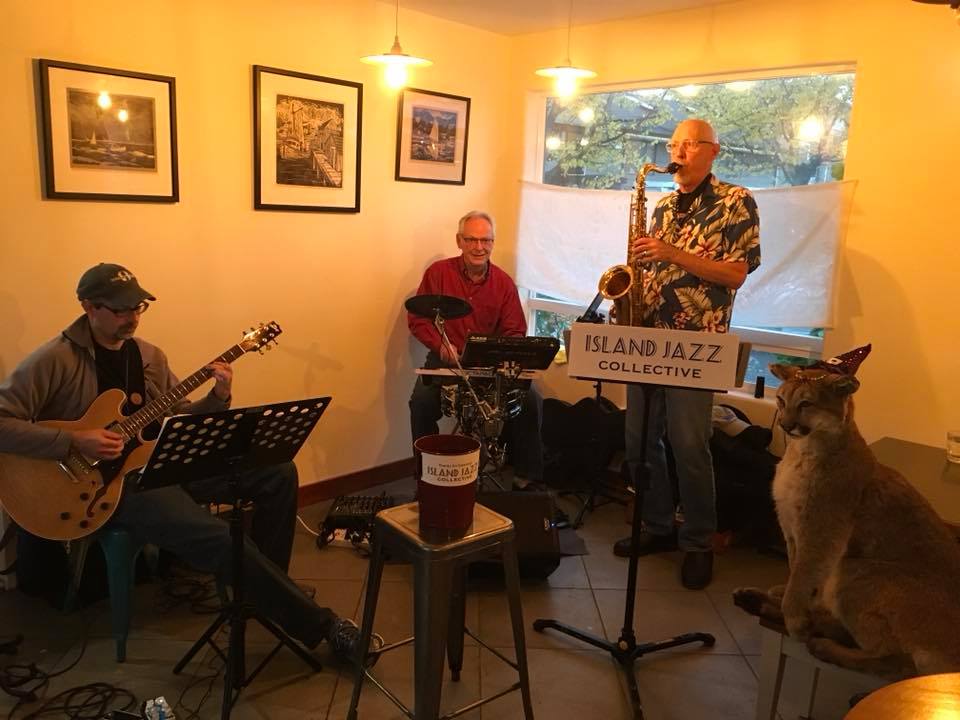 Stop by Anthes Ferments, 132 2nd Street in Downtown Langley to experience this new/old method of food preparation.
Hours are Friday and Saturday, 11:00 a.m. to 10 p.m.; Sunday, 11:00 a.m. to 8:30 p.m.; Monday, 12:00 p.m. – 9:00 p.m.; Tuesday and Thursday, 2:00 p.m. – 9:00 p.m.; closed Wednesday.
Call ahead if you have special food needs or if you want to know what the menu includes tor that day: 360-221-0161.
---
Wellness Open House at Anthes Ferments, November 4, 1:00 – 4 p.m.
Meet and greet practitioners on Whidbey who will be talking about gut health and the value of fermented foods for maintaining health. Hors d'oeuvres will be served.
---