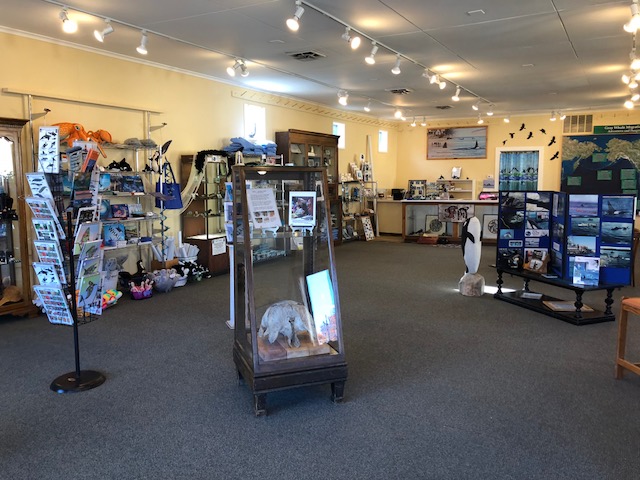 By Carolyn Tamler
The Langley Whale Center moved into its new location at 105 Anthes on October 1st and celebrated with a grand opening on November 4th. Anyone who visits the Center at its new location notices immediately that it is larger, brighter, has more space for exhibits, and as Wendy Sines, the Manager of the Center notes, "We now have much more room to do educational events."
In case you are wondering how a non-profit qualifies for being in the Business Spotlight, so far this year Langley Whale Center has had over 17,000 visitors. On an average Saturday in the summer and on special event weekends, more than 200 people stop by the center. These visitors are coming from off-island, as well as local people who want to learn more about the whales that come through the Salish Sea every year.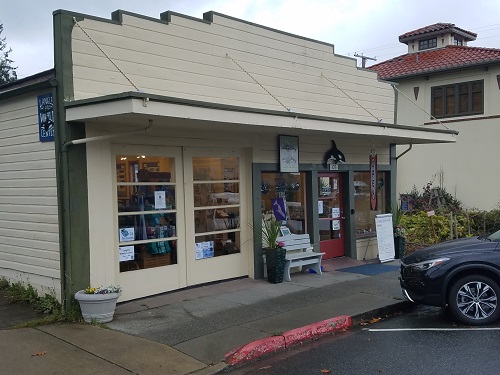 My guess is that the great majority of these visitors walk around Langley while they are here and often purchase food and/or something special they spot in one of the many unique retail shops in the town.
The Center has many exhibits, educational displays, a gift shop and a lending library for books and DVD's relating to Puget Sound whales.
The Langley Whale Center is a project of Orca Network, which is based in Freeland, Washington, and is a 501 (c)(3) non-profit started by Howard Garrett and his wife, Susan Berta, in the 1990's. The organization is dedicated to raising awareness about the whales of the Pacific Northwest and the importance of providing them healthy and safe habitats. Garrett says, "We're thrilled to have the Langley Whale Center to be able to meet people and engage them in learning about the whales and other marine mammals of the Salish Sea."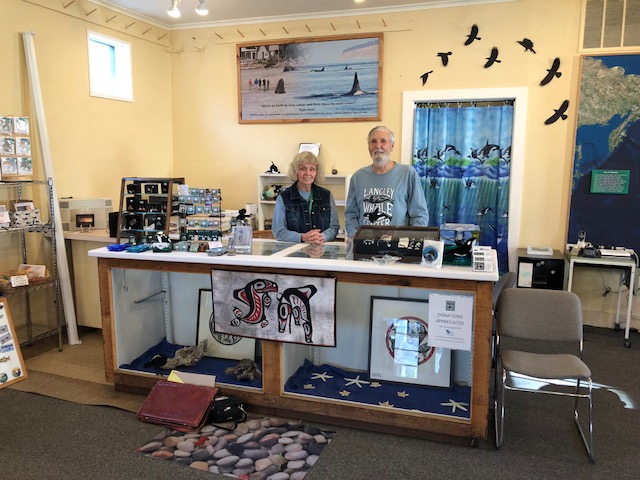 Orca Network is known throughout the world and has an international membership of over 150,000. Interest in whales has grown considerably in the last 40 years as attitudes toward whale captivity have changed.
The Center gives Orca Network a highly visible presence on the Salish Sea, home to two major Orca communities, the "Southern Resident community" which includes 76 whales, and is listed as endangered, and the "Transient Community," which has 260 whales.
| | | |
| --- | --- | --- |
| | | Specimens from Orca Network's Central Puget Sound Marine Mammal Stranding network are also on display including skulls and pelts from Harbor seals, skulls of sea lions and elephant seals, gray whale baleen and bones, barnacles and whale lice. |
Recently, the skull of a juvenile gray whale that was found in Alaska was donated to the center. Uko Gorter, President of the American Cetacian Society who was working at the Penn Cove Mussel Festival this year, was approached by someone who had come into possession of the whale skull. He brought it to the Langley Whale Center in October.
The Langley Whale Center draws great support from its loyal and consistent group of volunteers, about half of whom come from off Whidbey Island.. Sines observes that volunteers are "Whale people who are passionate and dedicated."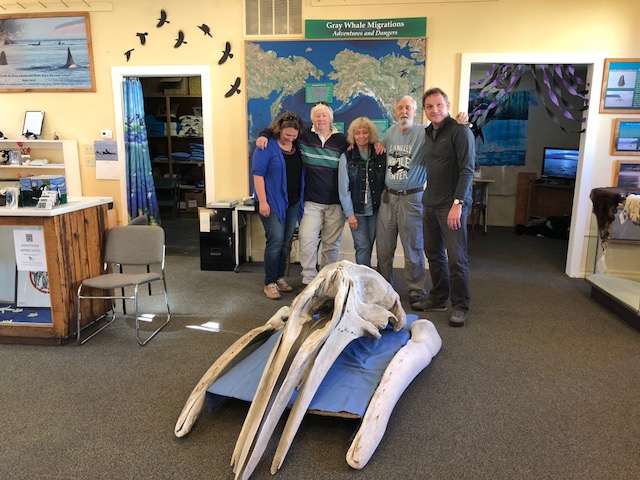 Regular hours for the Langley Whale Center are are Thursday through Sunday from 11:00 a.m. to 5:00 p.m.