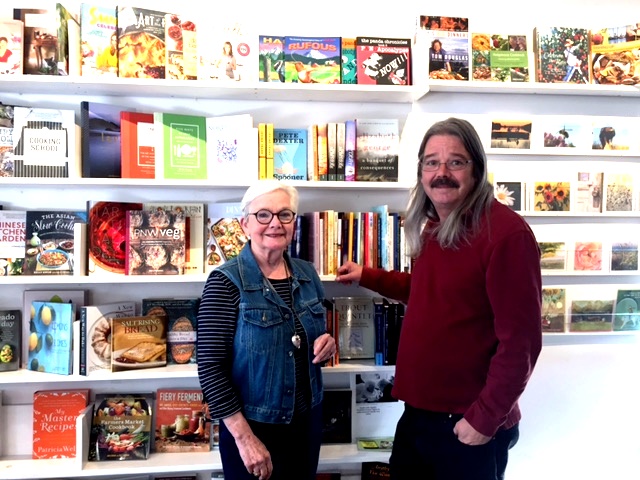 By Carolyn Tamler

Josh Hauser and her husband Glenn opened Moonraker Books in 1972. At that time, Moonraker Books was one of the few retail stores on 1st Street in Langley. After more than 45 years in business, Josh still loves greeting customers and helping them find a particular book.
Josh has noticed a resurgence of interest in old-fashioned paper books. She notes that "People keep coming into the store and spending time just wandering and looking at what's there." She adds, "Just about everyone – adults and children – loves getting a good book for a present."

While the digital age seemed to spell the death of print books, beginning in 2014 a significant turn-around took place. Apparently, looking at a screen just can't replace the experience of sitting in a comfortable chair and holding a book and reading it.
While shopping in Langley soon after Glenn and Josh had arrived from California, they noticed a "For Sale" sign in the window at 209 1st Street. Glenn was a retired Marine Corps pilot, and they were looking for something they could do to support their family (their children were in junior high school at the time). Glenn said. I can fly a plane. Josh remembers saying, "I can read," followed by Glenn's comment, "Let's do a book store."
And, that was the start of Moonraker Books. A "moonraker" is a sail at the top of the mast of a sailboat, but for Glenn and Josh the name represents daydreaming. They believed that a major attraction of a bookstore is exploring and dreaming. They weren't sure the bookstore would be a success, but people came to check it out and kept returning and telling others about the Moonraker.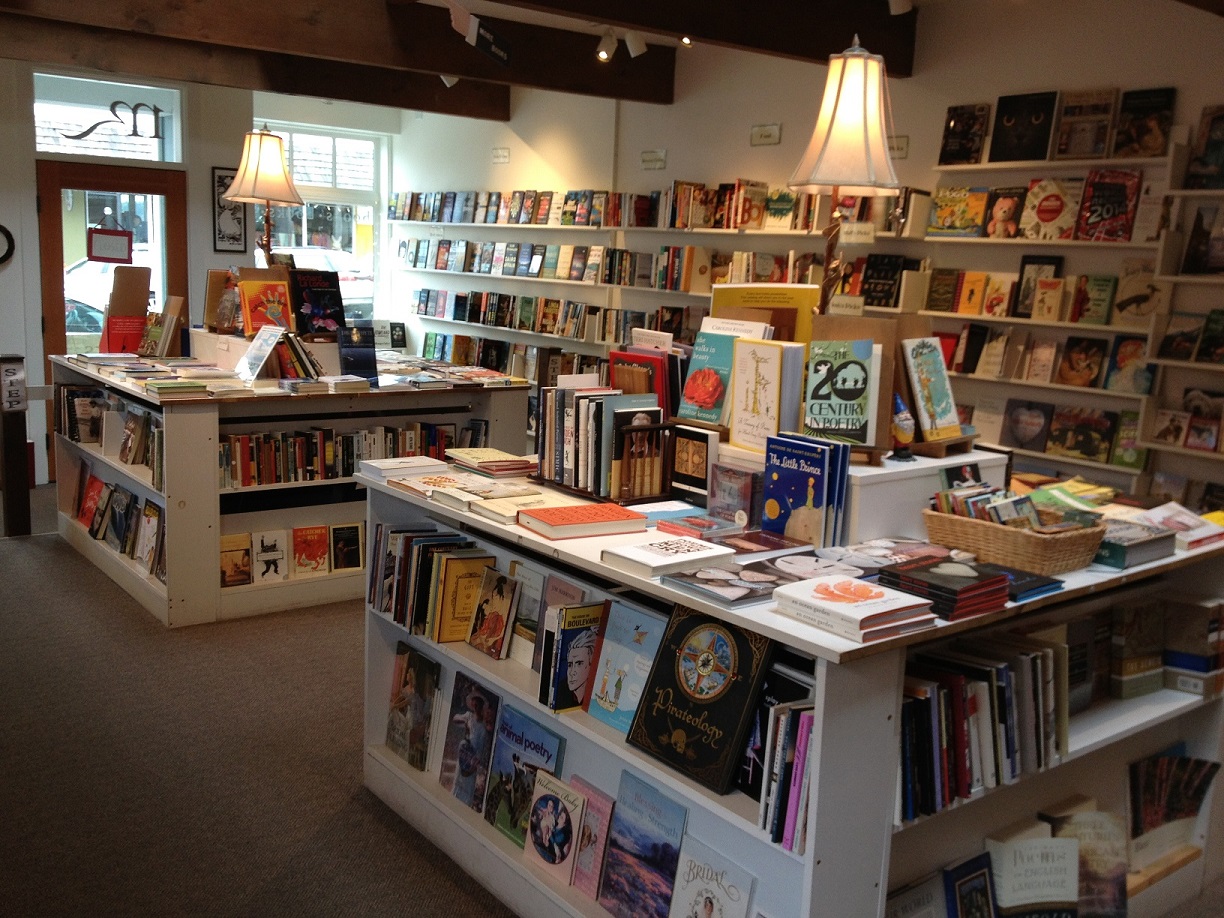 Josh, whose husband died a few years ago, still runs the bookstore 45 years after its opening. She admits to being driven by a high degree of persistence. But, she adds, the secrets to her success are "I love books, and I love people."
Josh is pleased with how much the store has responded to the changing needs and interests of its customers. On the website it is noted: "Our customers have grown up with us and are now bringing their children and even grandchildren to be introduced to the joy of books."
Come visit Josh, Barry, Nancy or Shelley at 209 1st Street in Downtown Langley. Give the store a call if you want to order a book: 360-221-6962. Check out the website: http://moonraker-books.com/