November through December, 2017
Holiday reception December 9, 2017 from 2PM – 5PM
This is the time of year when so many of us revive our connections with loved ones, and feel a desire to spread goodness and light. Raven Rocks Gallery is filled with unique hand crafted treasures all through the year, but during this time we especially focus on small delights not found anywhere else. In our experience it's often the little, carefully and lovingly picked gifts that warm our hearts and give us pause to remember the giver throughout the next year. You will find a beautiful and eclectic array of inspired creations, handcrafted with love to delight the giver and the receiver. A bit of joy is what the artists and crafters at Raven Rocks Gallery have created this holiday season to lift spirits, bring smiles, touch and inspire you. Paintings and pastels, hand carved feathers, tapestries of hand dyed wool, kiln form bowls and accent tables, one of a kind clothing creations, felted wool sculptures, hand painted cedar posts for home and garden and so very much more are all to be found in our bright, peaceful and welcoming gallery.
On your visit to our gallery, be sure to check out our newest local artist, woodworker Jim Gage. In Jim's words, "I love revealing what wood has hidden inside. I also love utility. Shakers and wood bowls satisfy both of these things. A small storm of flying wood chips is just the gravy." Originally from the Midwest, he lived in Southeast Alaska for 4 1/2 decades. Jim relocated to beautiful Whidbey Island a couple of years ago and is loving life here in the "southern" northwest. His work is heartfelt and practical, and would make a great addition to any kitchen or dining table.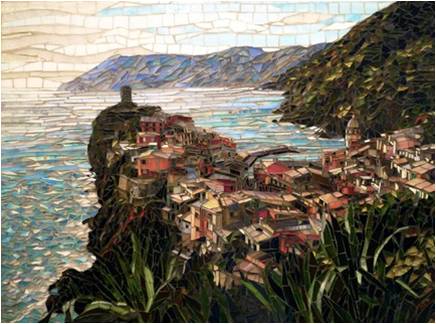 Please also note that the Greenbank Farm merchants have replaced the First Friday event with Second Saturdays at the Farm from 2-5PM. We are doing so in order that more of our community and visitors have the opportunity to join us in our monthly thanks and appreciation event. Raven Rocks Gallery is located at Greenbank Farm, 765 Wonn Road C-101, Greenbank, WA 98253 on beautiful Whidbey Island, WA. For information, and gallery hours, please call 360-222-0102, or visit our website at www.ravenrocksgallery.com.

from Raven Rocks Studio on beautiful Whidbey Island, WA