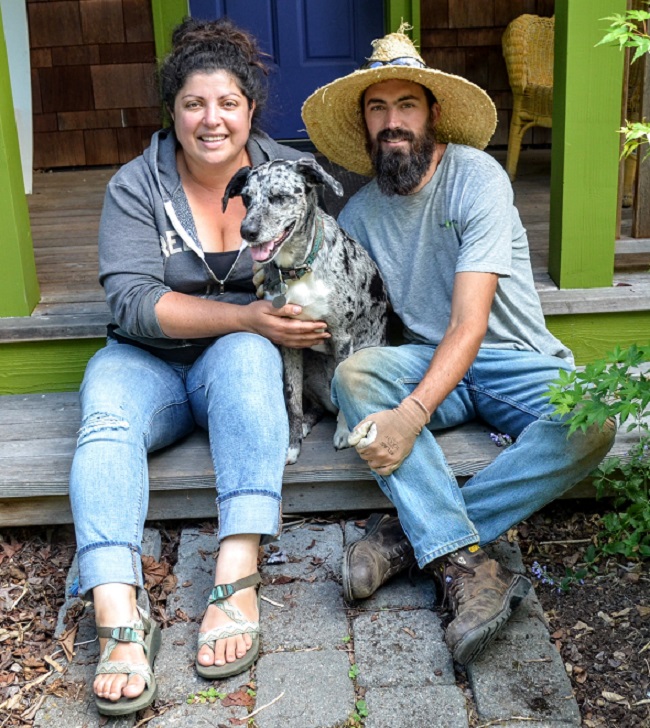 by Carolyn Tamler

Melissa Brown and her husband, Ben Courteau, are amazed and filled with joy that their newly opened Flying Bear flower shop at 201 – 1st Street in Langley is attracting so many customers that they had to hire additional help.
Melissa worked with her mother in a flower shop when she was just a young girl. She fell in love with flowers and promised herself that one day she would grow flowers and have her own business.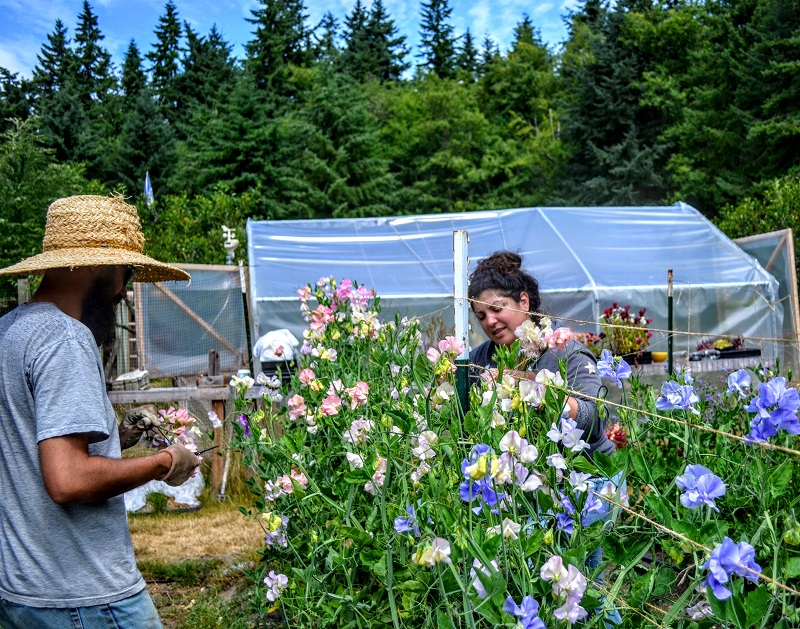 Melissa grew up in Seattle and met her husband, Ben Courteau there. She got a degree from Antioch University in Sustainable Urban Agriculture. Ben had worked on a farm after completing his Master's Degree in International studies. They both wanted to move out of the city, find farmland to create an agricultural business and a community where they would feel at home. On their first trip to Langley, they saw the vegetable garden in front of City Hall, and as they walked around the town, they both shared the same response: "This is our kind of community." They moved to an apartment in Langley and found local jobs….then some Whidbey magic began to happen.
Melissa talked about their vision with Marie Lincoln, owner of the Chocolate Flower Farm, and Marie said, "You can use our lower pasture." Melissa refers to Marie as her "farm angel." They used about a quarter of an acre and first began growing more vegetables than flowers. Then, they realized they could grow far more flowers in this small plot than vegetables.
They took a course called "Cultivating Success through Agricultural Entrepreneurship" that solidified their vision to create a successful business growing and flowers.
Melissa and Ben are helping to invest in the 6-1/2 acre property bought by Melissa's parents that is just a 10-minute walk from Downtown Langley. Melissa calls it an "Inter-generational homestead." They currently have one acre of cultivated flowers.
Everything sold at Flying Bear is either from their own farm or grown locally on farms on the Island or in the Pacific Northwest. They are able to cultivate flowers at their own farm from April to October, beginning with bulbs in the spring. They also have items that come from wild foraging, dried flowers from what has been grown and items from the Seattle Wholesale Growers Market Co-op. Sources for roses come from Pettercourt Roses in the winter (certified "salmon safe") and with Pam Uhlig for flowers from her greenhouses in the shoulder season. They sell wreaths that they make from foraged and natural vegetation. For Christmas, they have center pieces also made from locally grown vegetation.
Flying Bear follows the ethic of "Vertical integration" where every level of the business feeds itself. There are no middle men; everything goes directly from the grower to the customer.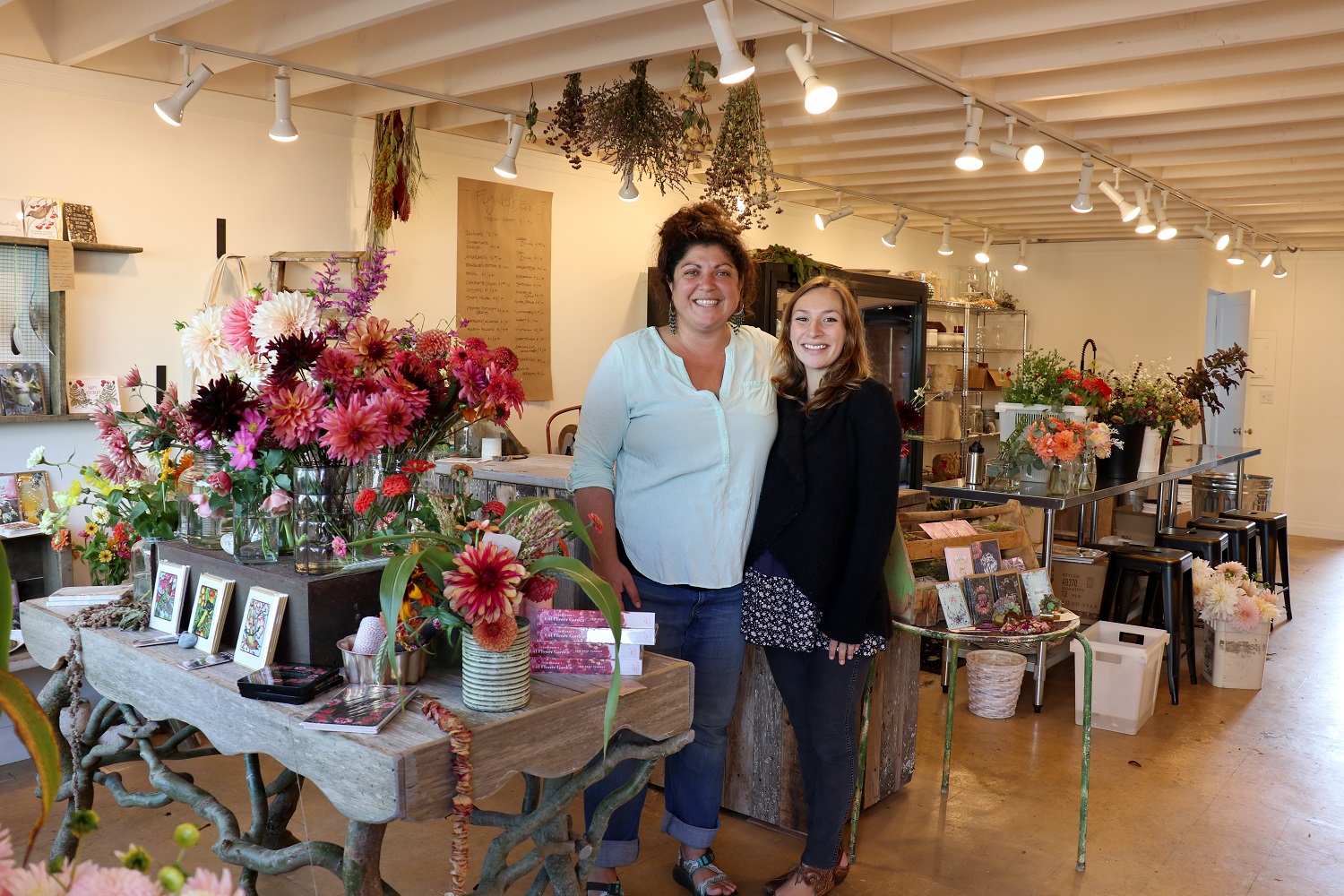 They currently have two employees, including Gloria Ferry Brennan (who is known for her brilliant violin playing) who says that working with flowers was her childhood dream as well.
Flying Bear provides flowers for weddings, birthdays and other events. Melissa notes, "We are way busier than we anticipated." They deliver flowers as far north as Coupeville. When asked about where the name for the flower shop came from, Melissa says, "A bumble bee is necessary for pollination of the flowers, and a bumble bee reminds me of a small flying bear."
Stop by the store in Langley to see the current available flowers and/or to talk with Melissa or Ben about flowers for a special occasion. You can also check out their website: http://www.flyingbearfarm.com/