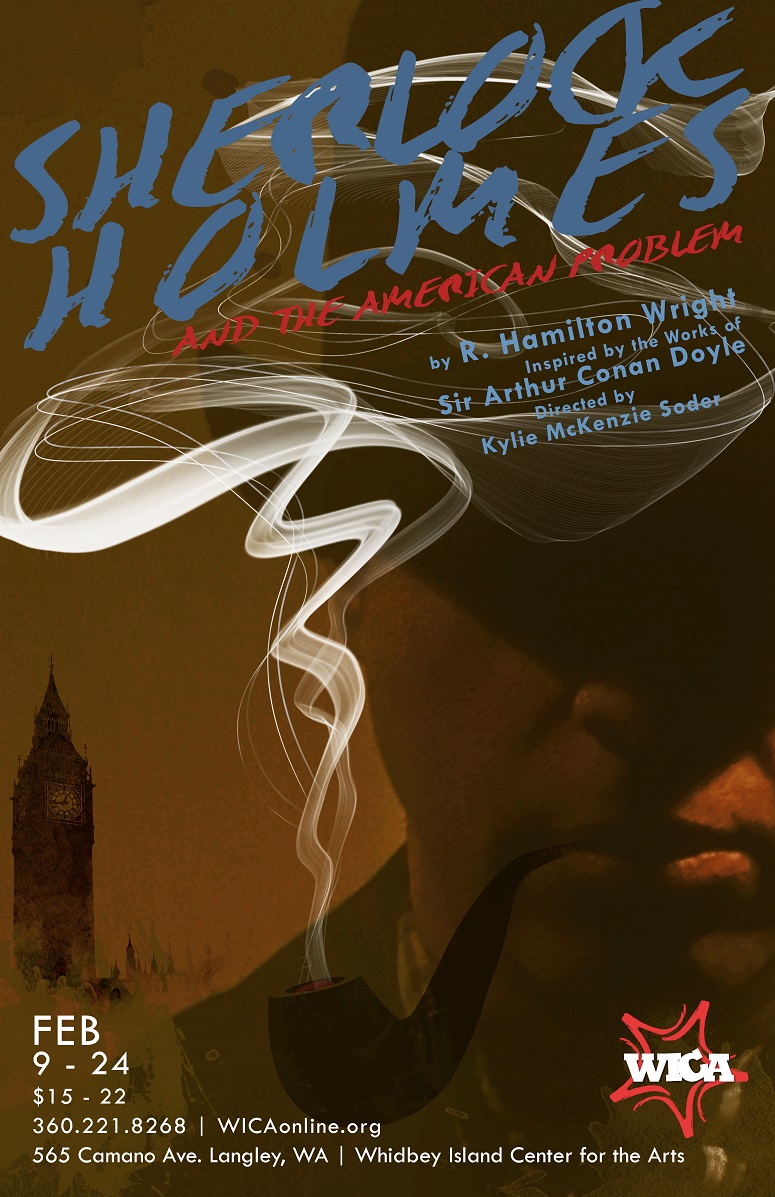 WICA Theatre Series
Langley, WA: Whidbey Island Center for the Arts (WICA) presents Sherlock Holmes and the American Problem February 9- 24.
Sleuths unite! Just in time for the Langley Murder Mystery Weekend, Seattle actor/director R. Hamilton Wright brings his Seattle Rep 2015 hit to WICA. Inspired by the works of Sir Arthur Conan Doyle, this mystery puts a new twist on the original Sherlock Holmes stories. Don't miss the excitement as the American Wild West and Victorian England collide in this original adventure tale. The year is 1887, the occasion is Queen Victoria's Jubilee, and the coincidences are suspiciously piling up. Do you have what it takes to crack the case?
"Sherlock Holmes and Doctor Watson are two of the most iconic characters in western literature. This show is mostly comprised of characters that the audience already knows, including Mrs. Hudson, Mycroft Holmes, as well as historical characters like Annie Oakley, and a Pinkerton agent. Even the show's villain is recognizable by most, though I won't give their identity. I'm excited to see how our production can surprise and excite an audience that is already familiar with Holmes and his companions." – Director Kylie McKenzie Soder
Sherlock Holmes and the American Problem is directed by Kylie McKenzie Soder and features cast members David Mayer, Bob Atkinson, Laura Berkley Boram, Nichole Morell, Sommer Harris, Phil Jordan, John Macarro, and Zachery Schneider.
Adult $22, Senior $18, Youth $15, Military $18, Matinee $15. Friday and Saturday @ 7:30 / Sunday @ 2:00. Piano Bar opens one hour before each performance.
Tickets available at the WICA Box Office: (360) 221-8268 or online at https://tickets.wicaonline.org
---
Whidbey Island Center for the Arts is a registered 501(c)3 non-profit organization
serving the community of South Whidbey Island and beyond. WICA's mission is to inspire, nourish,
and enhance the artistic, social, and economic well-being of the community.