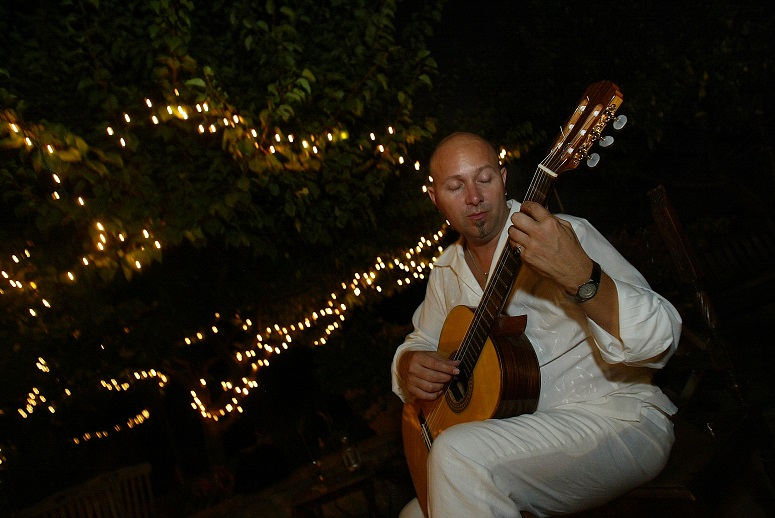 By Carolyn Tamler
A year ago, Andre Feriante, who is an award-winning, Segovia-trained guitarist and composer, moved to Whidbey Island. He is still continuing to perform at venues around the world, as well as doing his 23rd concert at Benaroya Hall in Seattle on February 10th. Islanders feel blessed that he loves doing concerts at Ott & Murphy, the intimate cabaret in Langley.
His music is a creative blend of classical, flamenco and Brazilian styles that speaks to people from all walks of life.
Andre Feriante was born in Naples, Italy. His mother was born in Sunnyside in Eastern Washington and his Italian father grew up in an Italian community in San Mateo, California. The family moved to Italy in the 1950's where Andre and his sister were born.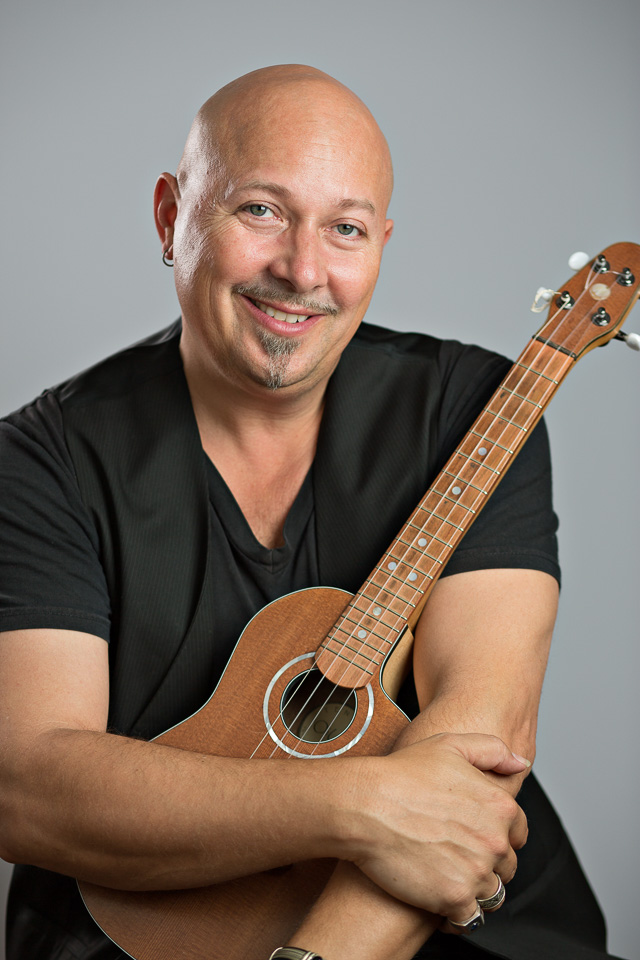 Andre says he had a premonition about being a guitarist before he even touched a guitar. He recounts hearing a Flamenco group playing when he was 13 years of age. He was thrilled to begin taking Flamenco guitar lessons shortly afterwards. He studied with renowned guitarist Henry Rivas in Rome for three years. He completed conservatory materials and continued to study with Rivas in Bogota, Columbia for three months. He followed his years of training with traveling and performing in Rome.
The Feriante family moved back to the states when Andre was 17 and his sister was 12. They first returned to his mother's original home in Eastern Washington, but moved to Seattle in the late 1980's.
By the age of 21, Feriante had studied with the great Maestro Andres Segovia in Spain, played concerts in Europe and North and South America, and was part of the music faculty at two colleges. He really liked Seattle and was very pleased when he was offered a full time gig in Seattle at Il Terrazzo, where he appeared five nights a week for 13 years.
Feriante's long career has taken him to hundreds of stages, including Seattle's Benaroya Hall and The Triple Door. He has played the National Anthem at Key Arena and at a Sounders game at Qwest Field. He has shared the stage with The NW Symphony, Heart, and Alice in Chains. On several occasions, he has been invited to perform for the Jose Carreras International Leukemia Foundation at venues such as Carnegie Hall.
Maureen Girard heard him playing in Seattle and invited him to come perform at her 88 Keys venue on Whidbey Island several years ago, and he played at 88 Keys many times in the past 17 years. Last year, Andre's partner told him she wanted to move to Whidbey so her children could attend school here. They made a visit to Whidbey to see what was available, and are now living in a house on five-acres near Langley that they discovered through Craig's List. They moved here at the end of 2016.
Besides Benaroya Hall, Andre is now a regular at the Ott & Murphy cabaret. He did his first performance there in December 2016. Many who came to hear him said they had seen him in Seattle. His first performance at Ott & Murphy sold out in three days. He also was invited to perform at the World Music concert at WICA in November 2017.
Andre says, "The island has embraced me as an artist." He also notes that he, and his partner and her children, love the lifestyle they are living here.
Find out more about Andre and his future performances at his website: https://andreferiante.com/ or his Facebook page:
---
Andre Feriante performs at Ott & Murphy on Saturday, February 24 at 7 p.m. $15.00 cover. Reservations are recommended.
Call Ott & Murphy at (360) 221-7131
---