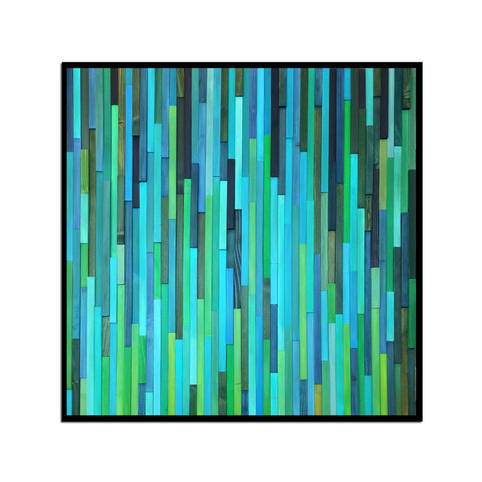 Water Lily, wall art by Jaclyn Miller
Artworks Gallery introduces new member Jaclyn Miller as featured artist for March. A Second Saturday reception will be held at the gallery March 10 from 2:00 to 5:00 p.m. There will be light snacks and beverages . Other Artworks Gallery artists will be on hand to greet visitors during the reception.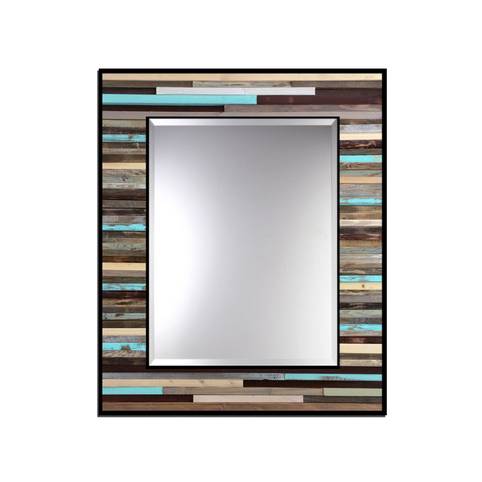 Blue Mirror wall art by Jaclyn Miller
A native of Seattle, Jaclyn studied fine art at St. Lawrence University in New York. Originally Jaclyn worked in acrylic painting and started collecting tools to make canvases. She found woodworking was as enjoyable as painting, so it made sense to combine the two. Jaclyn's wood art explores themes such as travel and nature now reduced to the simplest elements of color and texture. Many of the reclaimed woods and hardwoods in her art are locally sourced on Whidbey Island. The mix of wood in her studio is always changing and her style is constantly evolving, which makes each piece truly one-of-a-kind.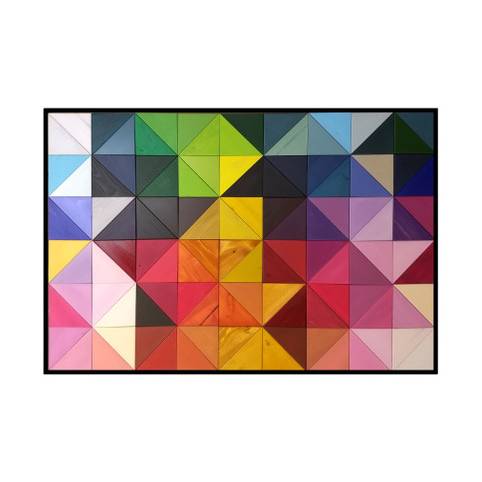 Rainbow, wall art by Jaclyn Miller
Artworks Gallery is located on Greenbank Farm on Whidbey Island. For more information, visit the web site: artworkswhidbey.com or call 360.222.3010.
Open Monday -Friday 11:00 am 4:00 pm
Saturday & Sunday11-5
Closed on Tuesdays