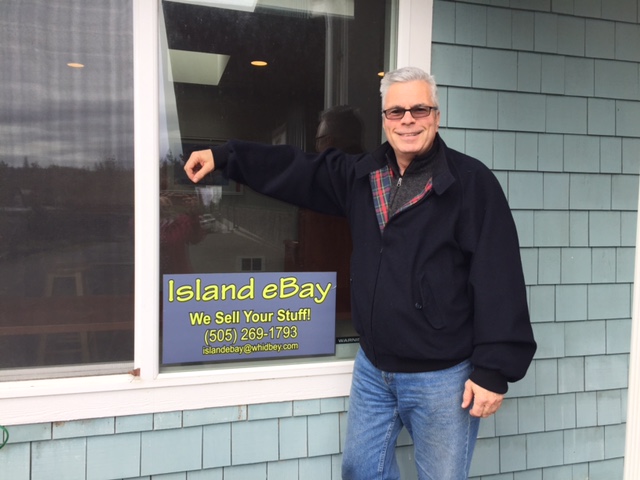 By Carolyn Tamler
Island eBay, in Freeland, was opened in 2016, to help people unclutter their lives. After teaching eBay Buying and Selling classes at the Senior Center, Andrew Horwitz began to use his eBay expertise to sell unwanted stuff other folks had. He points out that "Selling is easy with Island eBay."
Andrew joined eBay in 1999 buying beautiful French Hermes ties for personal use. He then bought a few more and realized that he could sell the ones he didn't want on eBay. He kept buying and selling Hermes ties and soon developed a lucrative business. By 2010, Andrew was the largest Hermes tie seller on eBay.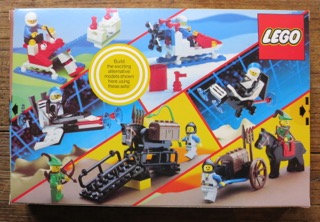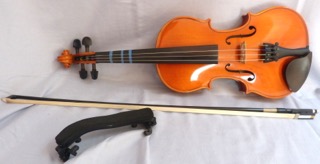 When Andrew's wife, Rachel, retired from her career as a high school librarian in Albuquerque, New Mexico, they decided that they wanted to settle in a place that was wetter, greener and saner. They drove up to Seattle and Bellingham on an exploratory vacation to the Puget Sound. They were awed by the beauty and enchanted by the feeling of the island. They hired a realtor who sent them photographs of a few houses; they purchased their house sight-unseen four years ago.
Andrew's nearly 40,000 transactions on eBay led him to begin teaching introductory eBay classes at the Senior Center in Bayview. While teaching these classes he realized two things that propelled him back into his previous business:
People on the island had lots of stuff they wanted to divest of, and
Trying to do it on their own was "overwhelming."
Andrew and Rachel decided to create Island eBay with a simple message, "We Sell Your Stuff."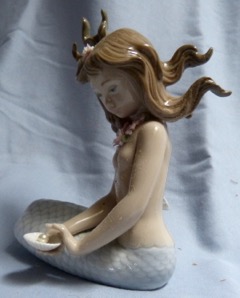 Items that have been sold on eBay include vintage Lego sets, Ham radio parts, motorcycle helmets, a diamond cocktail ring, brass sculpture, hi-fi amplifiers and speakers and a beautiful child's half-sized violin. Whidbey is full of people with interesting stories, and Island eBay is interested in helping them turn their unwanted treasures into cash.
Please contact Andrew Horwitz to learn more: islandebay@whidbey.com or give him a call at 505-269-1793. Island eBay is located at 1702 B Layton, just past the Freeland Library, in the blue building at the top of the hill.