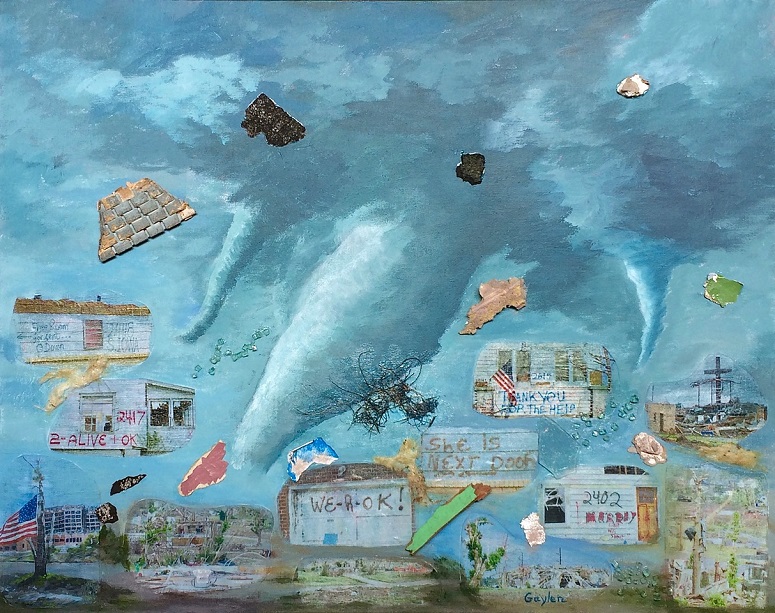 An art exhibition sponsored in conjunction with Whidbey Earth & Ocean Month
April 5, 2018 (Langley, WA) – Featuring over 15 Whidbey Island artists, Rags, Rubbish, and Refuse is organized by Goosefoot, a local non-profit organization, in conjunction with Whidbey Island's annual Earth & Ocean Month (www.whidbeyearthday.org).
Rags, Rubbish, and Refuse: Artists Who Get Dirty will be on view April 20 – May 6, 2018 at the Bayview Cash Store Hub Gallery, located at 5603 Bayview Road, Langley, WA. Open daily 10 am - 6 pm.
On display will be sculpture, textiles, and one and two dimensional wall art.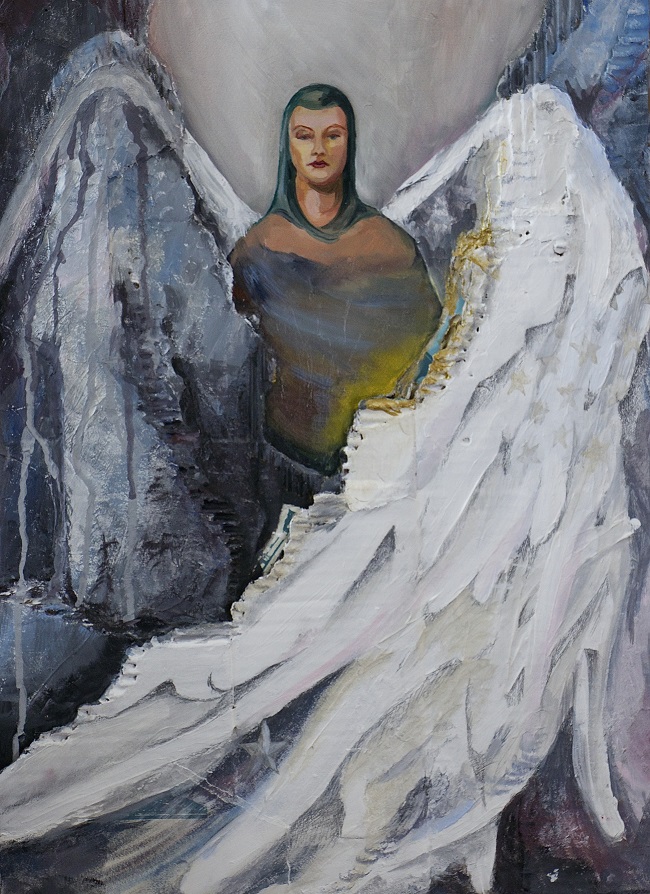 Artists were asked to submit art made primarily--preferably exclusively--from recycled and repurposed materials. The participating artists have used as their inspiration and materials items as varied as kitchen utensils, wine bottle foils, vintage wood windows, fabric, paper, and cardboard, salvaged cedar, a stove leg, wallpaper, 2-liter soda bottles, auto parts, and much more.
Gaylen Whiteman used items salvaged from the EF5 tornado that hit her hometown of Joplin, Missouri in 2011 in her piece Aftermath. Whiteman recounts, "More than 1,150 people were injured and 162 people lost their lives. One third of Joplin was decimated. I went there a month later in late June to help my brother and his wife, whose house was damaged but on the surviving edge of the destruction zone. While I was there I took many photos and collected debris left by the tornado. In the midst of the devastation, I was struck by the resilience and courage of the victims, as evidenced by messages on the walls of their destroyed homes."
Aidan Rayner's Rooster was made from the metal he finds at Island Recycling, his workplace on South Whidbey. He grew up on Whidbey and studied illustration at the California College of Arts in Oakland after graduating from South Whidbey High School in 2010. He moved back to be close to family after his twin brother, a welder and artist, passed away two years ago. He was inspired to try the metal arts to honor his brother's memory and developed a real talent and enjoyment for it. He feels blessed to meet "all sorts of different artists who come through Island Recycling. That, along with the access to materials is such a unique opportunity for me."
Carrie Whitney, an oil painter, has started experimenting with cardboard and mixed media, interested in layers and being more mindful of the materials she uses. Referring to herself as an "art warrior," she is a strong advocate for arts education and social justice issues. Whitney feels that many artists are often on the front lines of social change, as they know what kind of resilience and sacrifice it takes to make change. The Angel of Peace is one third of a triptych, along with Liberty and Justice.
Participating artists include: Jonathan Bartholick, Buffy Cribbs, Deborah Eimers, Richard Evans, Patricia Friedman, Lianna Gilman, Althea Holden, Katrina Hude, Melissa Koch, Wendy Manula, Pat McVay, Gina Michel, John Moritz, Natalie Olsen, Janet Pheifer, Aidan Rayner, Gaylen Whiteman, Sandy Whiting, Carrie Whitney.
Whidbey Island is home to many artists working in this genre on a regular basis. A much anticipated annual art event--the CRAP Show (Creative Recycled Art Projects)-- now in its 4th year, will be held early March 2019. Organized by local artists, the show will feature wall art, sculpture and jewelry by 12 local women artists.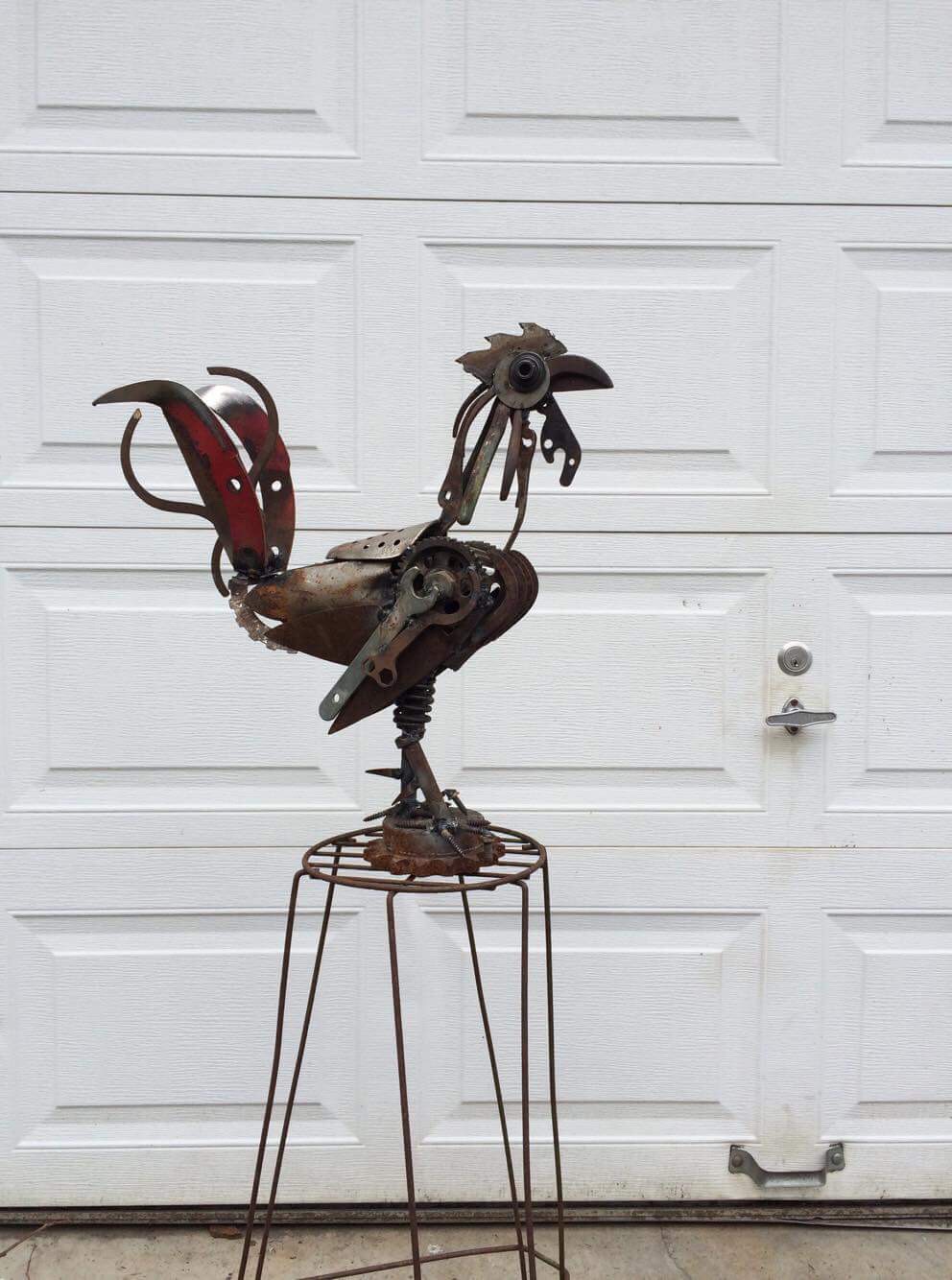 Visit www.whidbeyearthday.org for all of the activities and events hosted during Whidbey Earth & Ocean Month. Festivals, lectures, music, trips, and more that help us connect with, respect, and protect our earth and oceans are featured.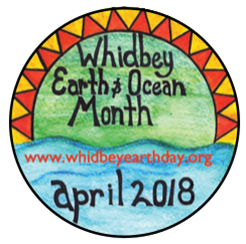 The Bayview Cash Store is located at 5603 Bayview Road, Langley, WA, on Whidbey Island. For more information, please contact info@goosefoot.org or call 360-321-4145.