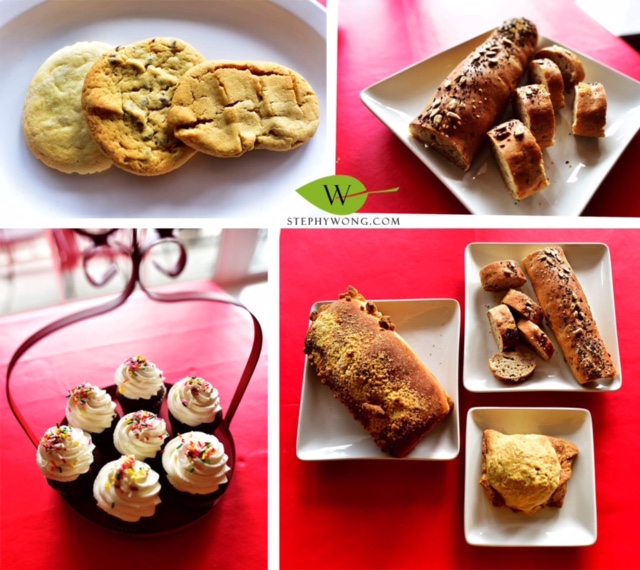 By Carolyn Tamler
Chris' Bakery prides itself on offering different fresh baked items every day. Chris' Bakery opened in March 2017. Patrick Christensen notes that "Baking is a way of being creative," and he is committed to continuing to make every item from scratch, including a large selection of pies, breads, rolls, muffins, Danish pastries, cookies, meat pies (featuring Three Sisters Beef) and decorated cakes and cupcakes for all occasions (Maribeth's specialty). They also offer special bakery options including low calorie, gluten free, sugar free (diabetic friendly) and GMO free where possible.
Patrick Christensen's father, Hans K. Christensen, opened Chris' Bakery at Ely and Pioneer in Oak Harbor nearly 50 years ago. It was the only local bakery and a favorite place for made-from-scratch baked goods. Many locals remember stopping by Chris' for a delicious breakfast treat and a cup of coffee and a special place to chat with friends and family.
Patrick worked with his dad until his father died in 1990; then took over the business.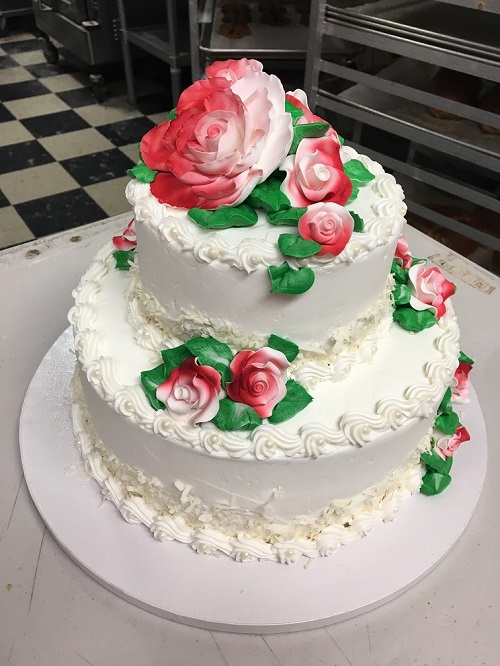 While working at the bakery, Patrick traveled back to Chicago in 1978 to attend the Welton Cake Decorating School.
It was there that he met his wife Maribeth, who was from Pennsylvania but working in Chicago. Shortly after finishing the class, she came out to Whidbey to visit Patrick and never went back. She joined the family working at Chris' Bakery until 1998, when they closed the business and moved to Pennsylvania to be with her family.
The Christensens were back east until 2015 when they decided they wanted to come back to Whidbey and be part of the community once again.
Patrick felt a strong commitment to bring the iconic bakery back to Oak Harbor. He began looking for an appropriate space in September 2016. After looking at many possibilities, Scott Fraser, owner of Fraser's Gourmet Hideaway, suggested that the 867-square foot space below his restaurant could work. The Christensen family decided 1191 SE Dock Street was an excellent place to re-establish Chris' Bakery:
Chris' Bakery is even more of a family affair now. Patrick and Maribeth's daughter, Meghan has moved to the area to work at the bakery, and Meghan's 17-year old daughter Rebekah will be working at the bakery during the summer school recess.
Bakery hours are Tuesday through Friday, 7:00 a.m. to 4:00 p.m., and Saturday, 7:00 a.m. to 2:00 p.m.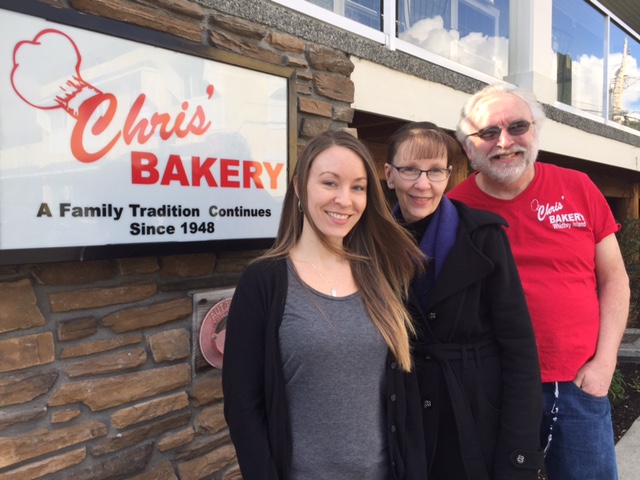 To order a special cake, or to find out about bakery specials, call Chris' Bakery at 360-675-6500.
Check out their Facebook page: https://www.facebook.com/ChrisBakeryOnWhidbey/