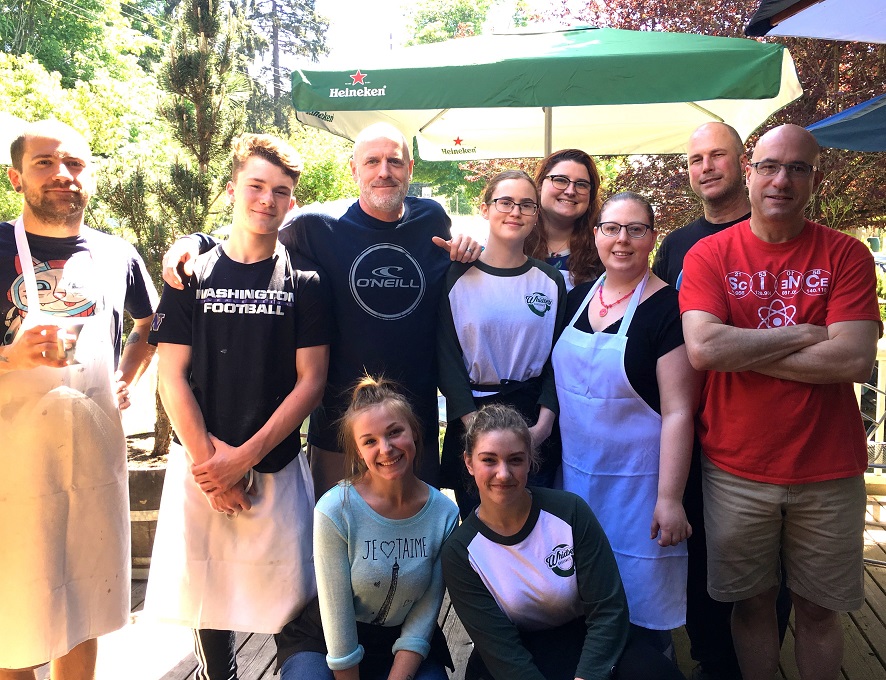 By Carolyn Tamler
Whidbey Doughnuts opened at The Bayview Corner Cash Store last August, and word quickly got around that this was the only place on South Whidbey to purchase home-made (and delicious) doughnuts. Whidbey Doughnuts continues to expand its sales and currently sells more than 700 doughnuts a day from their retail business including doughnuts that are sold wholesale to an increasing number of businesses on Whidbey.
They also realized that there was a need on South Whidbey for more restaurant options, so they decided to offer full breakfast and lunch service.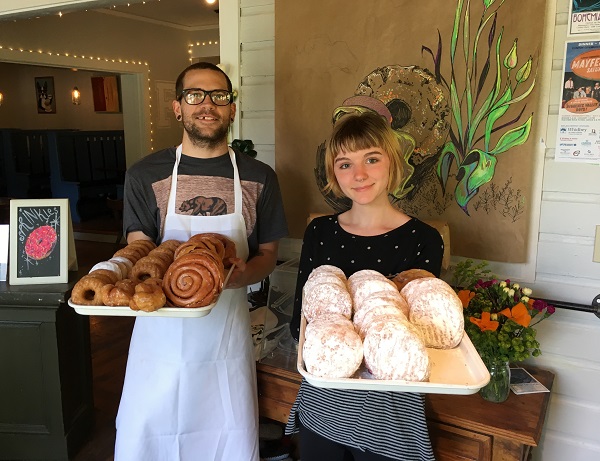 Whidbey Doughnuts is a family-run operation. The co-owners include Scott Parks and his partner, Sean McArthur, and Sean's brother, Cameron McArthur. Scott manages the day-to-day operations of the doughnut creations and the restaurant; Cameron is the Kitchen Manager: Cameron's wife, Kim, is a server and tends to the landscaping around the property; Justin, who is Scott and Sean's 21-year old son, is the Chief Doughnuts Officer (Sean still has a job in Seattle, but can be founds weekend donning his apron and topping off coffees).
Scott and Sean have been together for over 25 years and during that time both of them have built impressive resumes in the restaurant business. They left the Pacific Northwest for the East Coast for several years, but moved back to Whidbey a few years ago to be closer to Sean's parents and to open a business on the South end of the island. They looked at several types of restaurant possibilities, and found themselves asking, "Where are we going to get our doughnuts now that we're back on Whidbey?"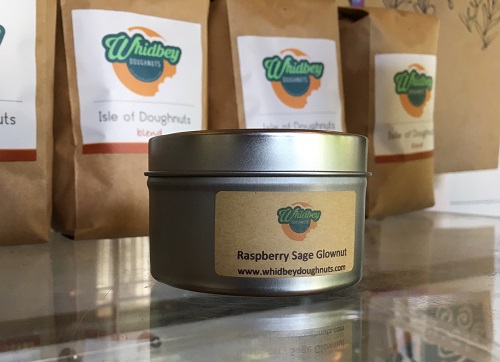 They began researching possibilities on Whidbey that would work for a doughnut house and a café. They took restaurant workshops with Goosefoot and stayed in touch with the facilitator, Marian Myszkowski. She let them know that the owner of the Basil Café was selling his restaurant, including all of the business assets and equipment. They closed the purchase on August 7th, last year.
Before opening the business, Scott and Sean shared their ideas and their vision for what the new "Whidbey Doughnuts" could become. There are many ethics that define this new business, but probably one of the most relevant is the statement from the owners, "We want to be part of this community." Each week they ask themselves, "What can we do to make a difference?"
Whidbey Doughnuts is increasingly becoming a meeting place, an event venue and a major food destination for locals and visitors. They are building a solid brand for "Whidbey Doughnuts" and have even worked with Mukilteo Coffee Roasters to create their own "Isle of Doughnuts" coffee blend.
They currently have over a dozen full and part-time employees, including two full-time and three part-time doughnut makers. In addition to a broad range of traditional cake and yeast doughnuts, they have maple bars, fritters, cinnamon rolls and other specialties like bread pudding and gluten-free doughnuts. They also sell Whidbey Doughnut candles made with recycled doughnut shortening: Glownuts.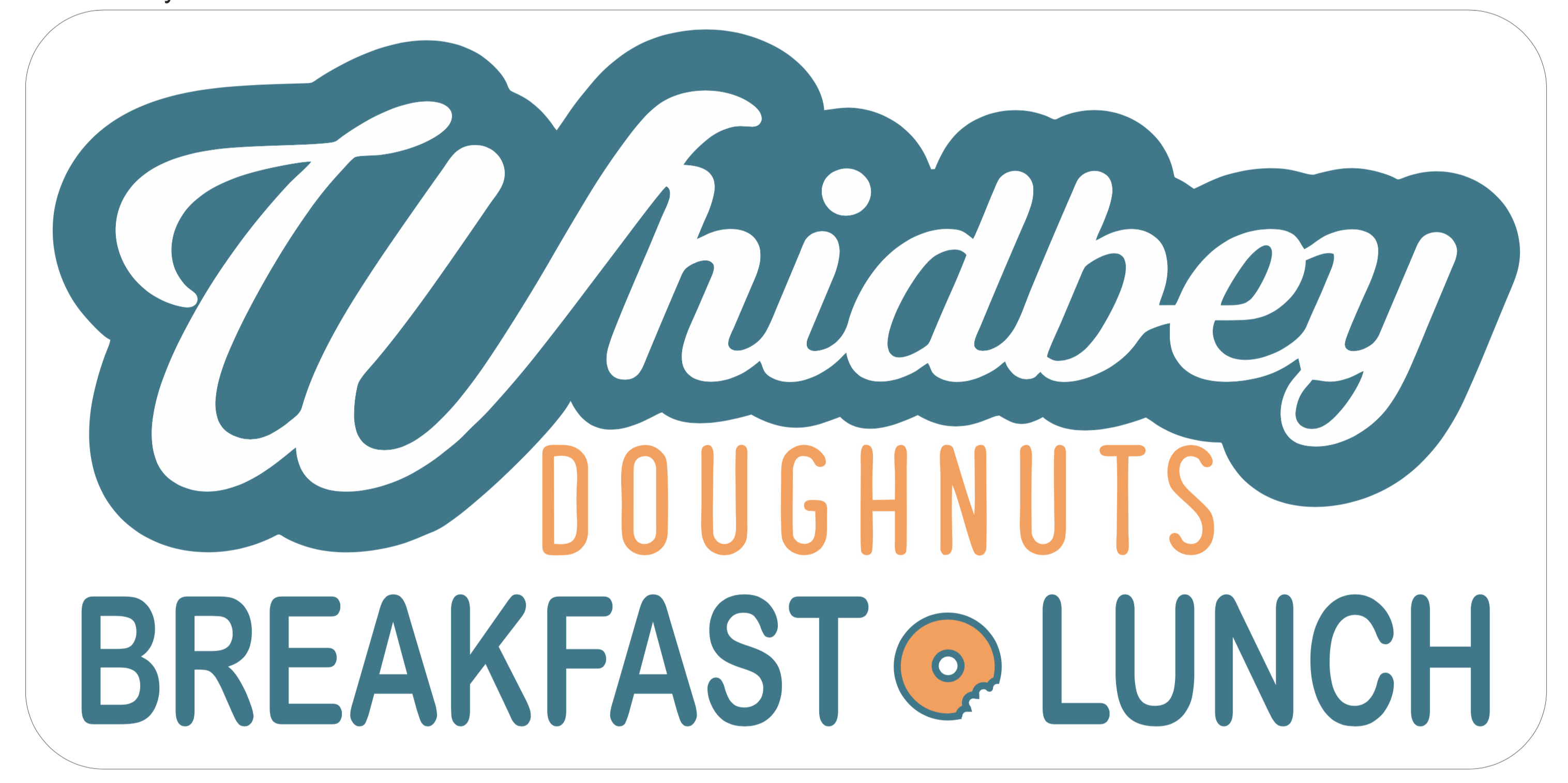 Stop by for breakfast or lunch, or just to purchase a few doughnuts. Current hours are 6:00 a.m. to 3:00 p.m., seven days a week.
Whidbey Doughnuts is at 5603 Bayview Road in Bayview Corner in Langley. Call ahead to place your doughnut order: 360-321-HOLE (4653).