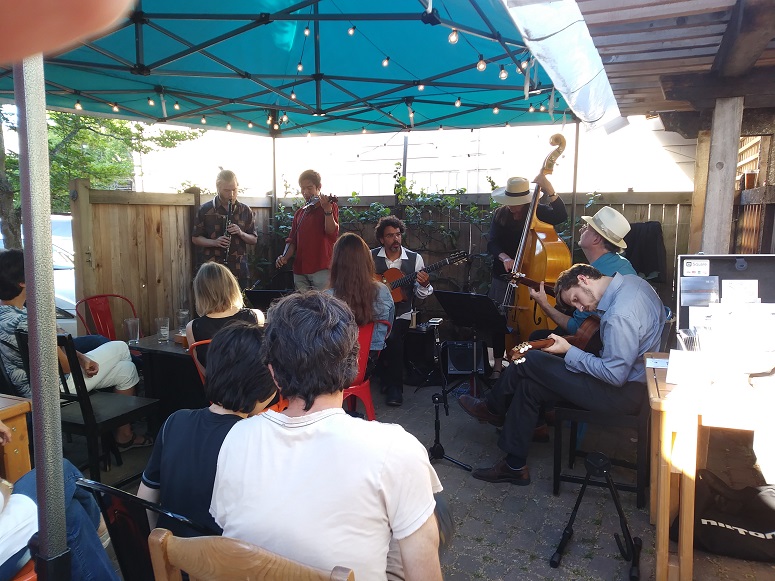 By Carolyn Tamler
Joe Wierzbowski moved from New York to Whidbey in 2012 because he was looking for a better place to raise his children (he now has three daughters ages 17 to toddler), and it just happened that there was a house on Whidbey that was owned by his family.
He had worked in many restaurants back east and had training working in a farm-to-table restaurant and had received training as a pastry chef and prep cook. A friend suggested to him – as a joke – "Why don't you start a food truck?"
Three years ago, the joke became a reality with the opening of "The Big W Food Truck" in Langley. He took a year off, and is now promoting The Big W again at the corner of 2nd and Anthes, Thursday through Sunday, noon to 7:00 p.m.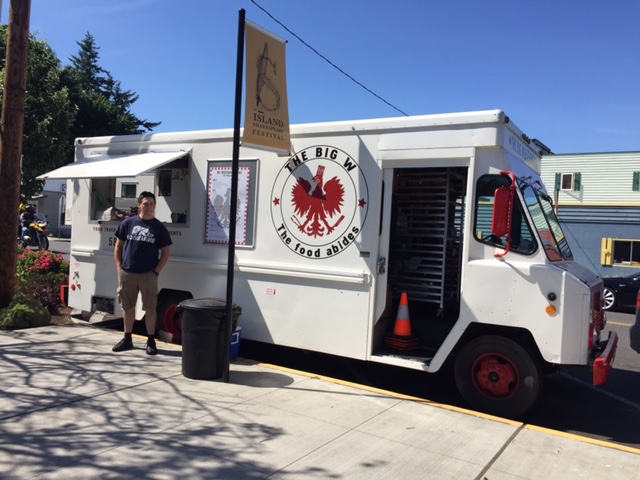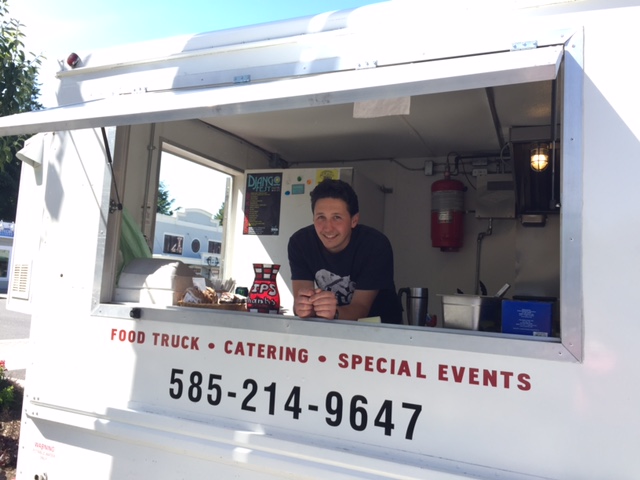 Three years ago was also when Joe connected with Daniel Thomis of Double Bluff Brewing. He catered the grand opening of Daniel's craft brewery.
Daniel didn't begin his life with a desire to be a brewmeister. He was born in Switzerland and came to the United States when he was 20 to attend college. He got a degree in Biology and Science from the University of California at Santa Barbara, where he also met his wife, Marissa. After graduation, Daniel and Marissa headed east and settled in Boston. For many years Daniel was employed in biotech and pharmaceutical companies, while Marissa taught English as a second language.
Several years ago, using his chemistry background and his love of good beer, Daniel began making home brews and thinking about what else he might want to do with his life.
After living in Boston for 20 years, Daniel and Marissa decided they were ready to return to the West Coast. When they first researched Whidbey Island, which they learned about on a website and which neither had ever heard of, their first responses were, "It's too remote; it's too rural." But in November 2013, they paid a visit to Whidbey and "We fell in love with Langley." They both agreed, "Let's do it!"
They also learned that there was no brewery in Langley. After the years of home brewing and taking a course in making beer, Daniel realized he could turn his fantasy into a reality by filling a niche and open a brewing company. He told Marissa, "Let's follow our dreams."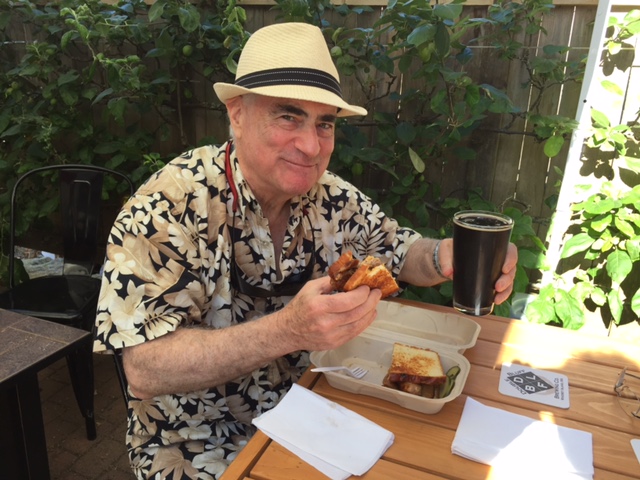 After doing the grand opening for Double Bluff Brewing, Joe and Daniel began conversations about what a great combination of food and drink they could provide. Other than a couple of small tables, there was nowhere near The Big W truck to share a lunch with friends, and The Big W does not offer any alcoholic beverages.
The collaboration has been a great success!
From now until Labor Day, made-from-scratch lunches and dinners are available at the Big W. Diners can then walk over to Double Bluff and order a beer and enjoy their meal and drink in the lovely patio. Some of the current brews include Amber ales, Porters, Stouts, Belgian; plus some lighter ales and seasonal and experimental brews.
The Big W menu includes a creative barbecue menu. There are currently several kinds of smoked entrees, salads, sides, sauces, breads and even homemade pickles (that change weekly).
Choose from the varied menu at The Big W and take your meal over to enjoy a beer and a peaceful environment in the patio of Double Bluff Brewing, Thursday through Sunday, noon to 7:00 p.m
Double Bluff Brewing Company is at 112 Anthes St. in Langley, behind Fair Trade Outfitters. Current hours are Monday - Thursday, 3:00 pm. To 8:00 p.m. and Friday, Saturday from noon to 9:00 p.m., and Sunday, 12:00 p.m. to 8:00 p.m. There is no cover charge for entertainment, but tipping the musicians is highly encouraged.