Coupeville Arts & Music Festival from Thomas Ascher on Vimeo.
The Coupeville Arts & Crafts Festival features artists from across the US & Canada. From woodworking to jewelry to pottery and painting and more, everything you find is hand-made by the artist themselves, and was selected from hundreds of applications to appear in the cozy streets of historic Coupeville.
The Festival is open to people of all ages. With vendor booths, a food court, live music, kids activities, and more, there is more than enough to see and do to spend the weekend with us! Book your accommodations early; the Coupeville Arts & Crafts Festival is one of the busiest festivals on Whidbey Island, and rooms sell out fast.
For more information about attending, or exhibiting in future shows, please visit our website. We hope to see you there!
Artist Gallery Reception, Friday August 9th at 7:00pm
Saturday, August 10
12 – 1:30 pm: Orville Johnson
2 – 3:30 pm: Steve Trembley Band
4 – 5:30 pm: Eric Madis and the Blue Madness Trio
Sunday, August 11
12 – 1:30 pm: Brian Butler Blues
2 – 3:30 pm: Mark Riley Trio
4 – 5:30 pm: Janie Cribbs and the T.Rust Band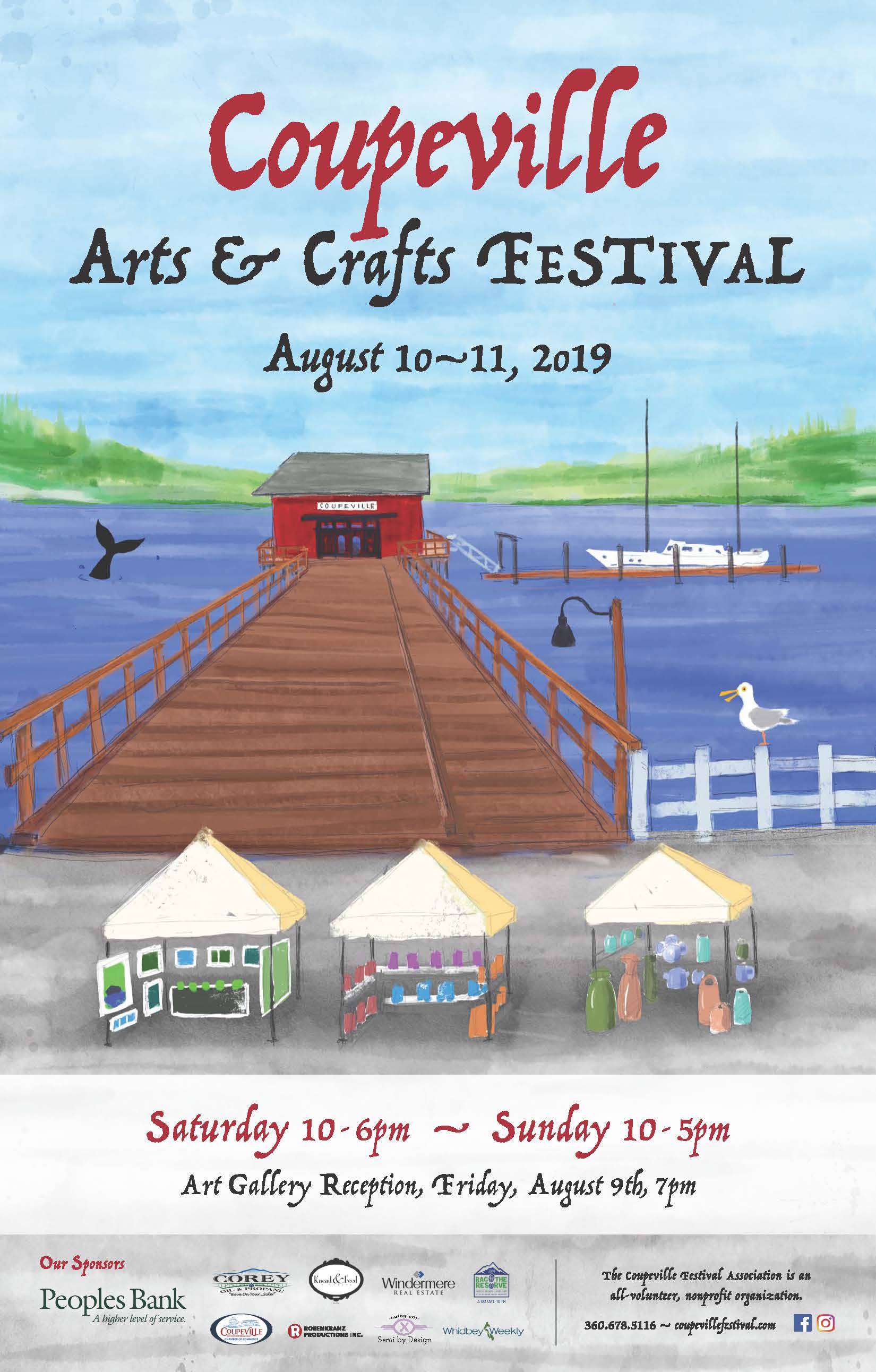 Click Here for a map of the festival